Common Questions - Columbus Website Design
Jul 25, 2021
Services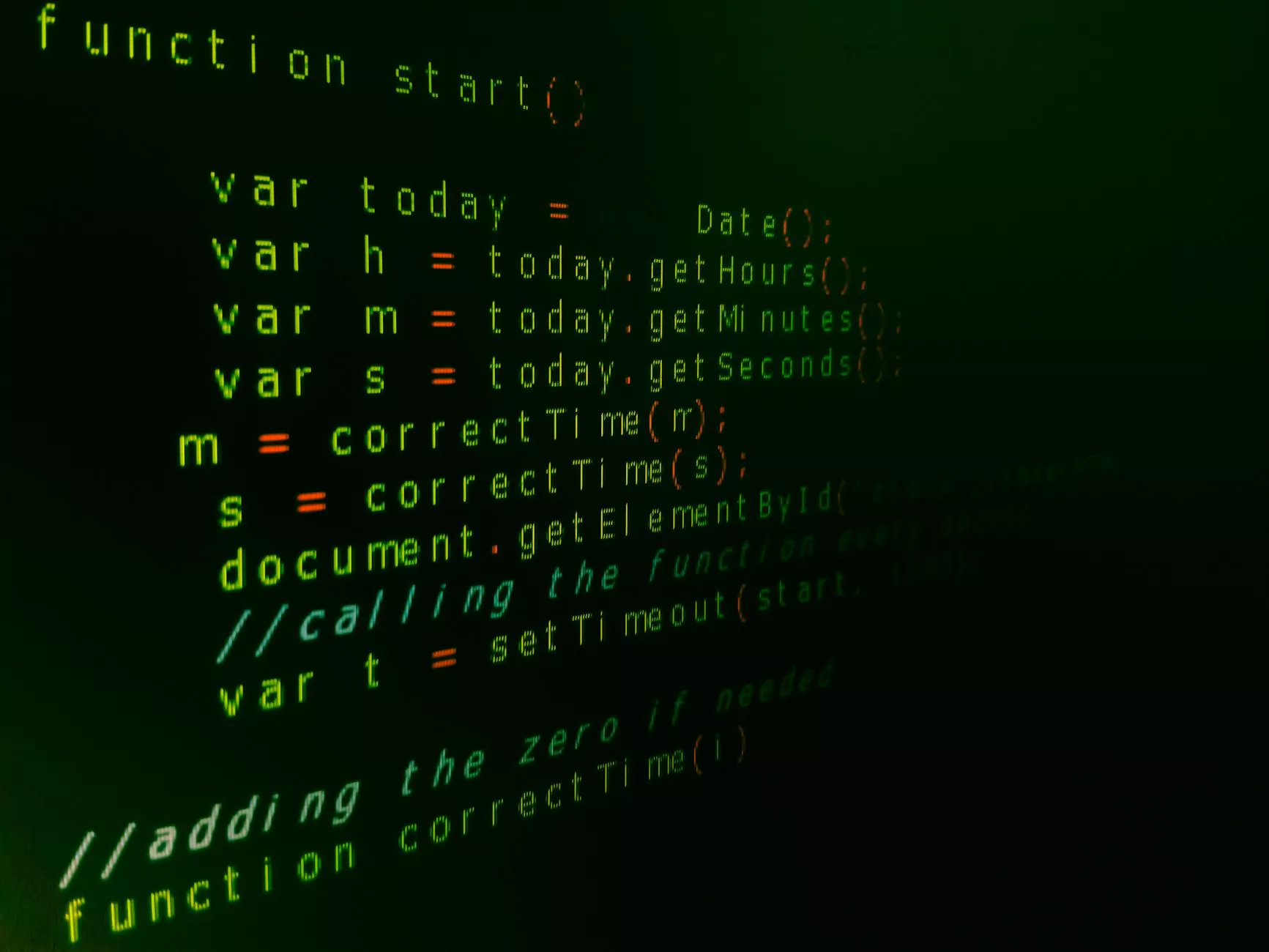 Introduction
Welcome to Central Ohio SEO, your go-to resource for all things website design in Columbus! Our expert team is dedicated to providing you with valuable information and insights into the world of website design and SEO services. In this article, we have compiled common questions related to website design to help you make informed decisions for your online presence. Let's dive in!
1. What Makes a Good Website Design?
When it comes to website design, there are several key elements that contribute to a successful and user-friendly website:
Responsive Design: Ensuring your website looks great and functions well on all devices.
Intuitive Navigation: Making it easy for visitors to find what they're looking for.
Visually Appealing: Using high-quality graphics, colors, and typography to create an engaging experience.
Fast Loading Speed: Optimizing your website to load quickly for optimal user experience.
Clear Call-to-Actions: Guiding visitors towards desired actions, such as making a purchase or contacting you.
2. How Can Website Design Impact SEO?
Website design plays a crucial role in search engine optimization (SEO) efforts. Here's how:
Mobile-Friendliness: With the increasing number of mobile users, having a mobile-friendly website is essential for both user experience and SEO rankings.
Proper HTML Structure: Using clean and optimized HTML code helps search engines understand your website's content more effectively.
Keyword Placement: Strategically incorporating relevant keywords into your website's content and meta tags can improve your search visibility.
Image Optimization: Optimizing image sizes and alt tags can enhance website performance and improve SEO rankings.
User Engagement: A well-designed website with easy navigation and engaging content encourages visitors to spend more time on your site, signaling to search engines that it provides value.
3. How Can I Optimize My Website for Local Search?
If your business caters to a local audience, optimizing your website for local search is vital. Here are some effective strategies:
Create a Google My Business (GMB) profile, ensuring accurate business information, such as address, contact details, and opening hours.
Include location-specific keywords in your website's content, meta tags, and URLs.
Optimize your website's title tags and meta descriptions to include relevant local information.
Encourage customers to leave reviews on platforms like Google, Yelp, and Facebook, as positive reviews can boost local search rankings.
Optimize your website's images with geotags or location-specific filenames.
4. Why Should I Invest in Professional Website Design?
Investing in professional website design offers numerous benefits:
Customization: Professional designers can create a unique and tailored website that aligns with your brand identity.
User Experience: A well-designed website provides a seamless user experience, leading to increased engagement and conversions.
Competitive Edge: A professionally designed website sets you apart from competitors, establishing trust and credibility.
SEO Optimization: Professional web designers have expertise in optimizing websites for better search engine visibility and rankings.
Scalability: A professionally designed website can easily accommodate future growth and changes in your business.
Conclusion
In conclusion, website design is a critical aspect of creating a successful online presence. By implementing the right design elements and optimizing for SEO, you can enhance user experience, increase organic visibility, and ultimately grow your business. If you're looking for professional website design and SEO services in Columbus, Central Ohio SEO is here to help. Contact us today to get started!