E47: Leveraging Profanity to F*cking Connect with Brian Buirge
May 16, 2019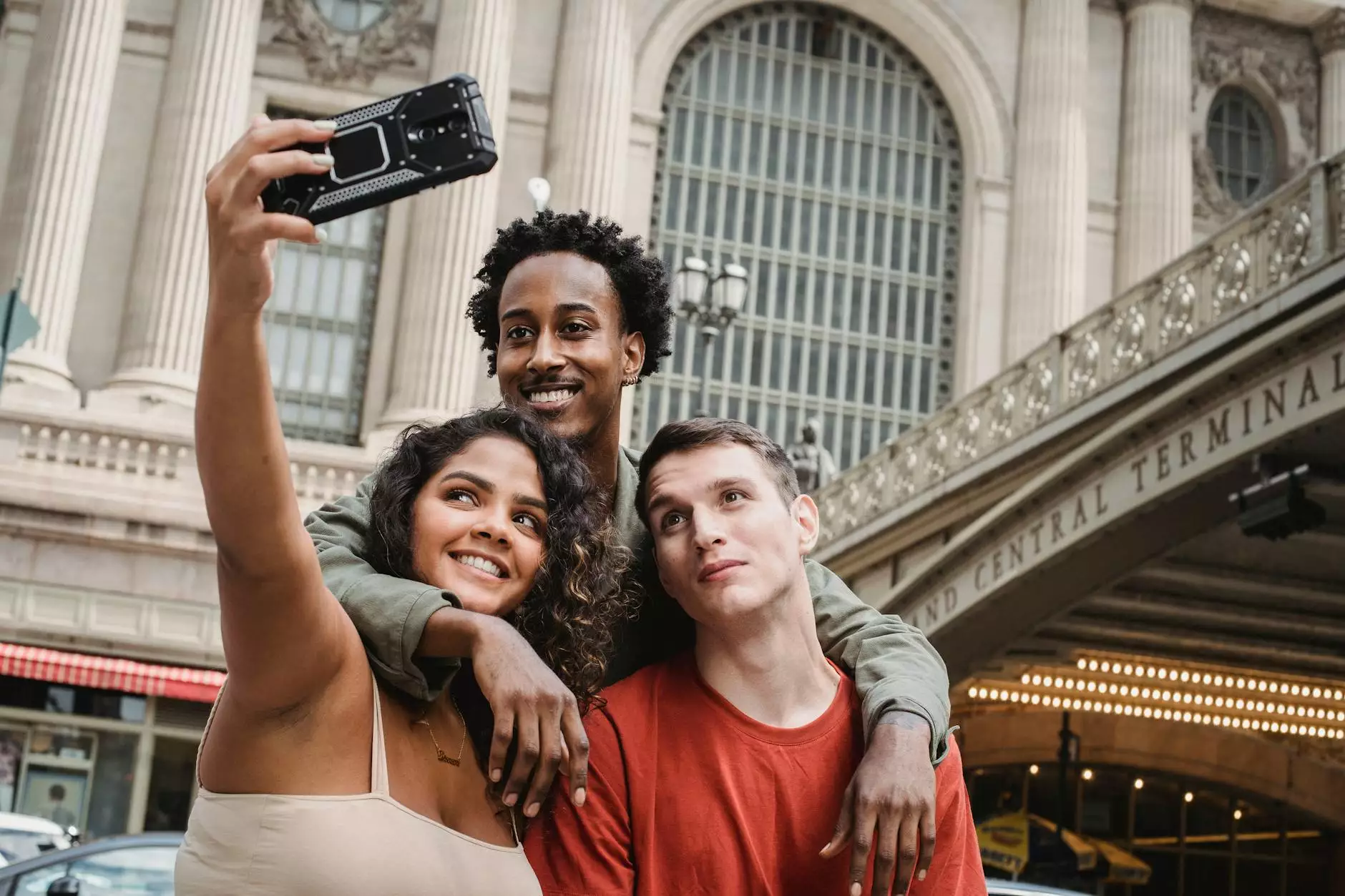 Welcome to the page dedicated to E47: Leveraging Profanity to F*cking Connect with Brian Buirge, brought to you by Central Ohio SEO. In this podcast episode, we explore the fascinating world of profanity and how it can be a powerful tool to connect with your audience. Join us as we delve into the insights and experiences shared by Brian Buirge, a renowned expert in leveraging profanity for impactful communication.
Connecting with Your Audience through Profanity
In today's competitive digital landscape, it's crucial for businesses to find unique and compelling ways to engage with their target audience. Profanity, when used strategically, can be an effective means of grabbing attention and fostering a genuine connection. Brian Buirge, with his extensive experience in the field, understands the power of profanity and its potential to elicit strong emotions, spark conversations, and leave a lasting impression on your audience.
The Surprising Benefits of Profanity in Communication
Contrary to popular belief, the use of profanity in communication can be beneficial if done thoughtfully and purposefully. It can help your brand stand out from the competition, establish authenticity, and create a memorable brand identity. By leveraging profanity, you have the opportunity to create a voice that is relatable, human, and raw, enabling you to connect with your audience on a deeper level.
When executed properly, incorporating profanity into your marketing and content strategy can elicit strong emotions and capture attention like no other technique. It breaks the monotony often associated with traditional marketing approaches and enables you to cut through the noise, making an impact that resonates with your target audience.
Key Insights from Brian Buirge
Brian Buirge, a renowned expert in leveraging profanity for communication, graciously shared his insights and experiences during this podcast episode. He emphasizes the importance of understanding your audience, their values, and the context in which you operate. By aligning your use of profanity with the preferences of your target audience, you can craft messages that create a genuine connection and foster engagement.
Buirge also highlights the need for authenticity when using profanity in communication. It's essential to stay true to your brand and ensure that your use of profanity aligns with your brand's values and identity. When done right, profanity can become a powerful tool to differentiate your brand, attract attention, and connect with your audience on a deeper, more personal level.
Incorporating Profanity into Your Marketing Strategy
When it comes to incorporating profanity into your marketing strategy, there are a few key considerations to keep in mind. Firstly, ensure that your use of profanity is consistent with your brand's voice and values. It should resonate with your target audience and align with their preferences. Secondly, use profanity sparingly and purposefully. Overusing it can dilute its impact and even alienate segments of your audience.
Furthermore, it's crucial to conduct thorough market research and audience analysis to understand the nuances and sensitivities associated with profanity in your specific industry or niche. This will help you strike the right balance between being attention-grabbing and maintaining professional credibility.
Boost Your Business with Central Ohio SEO
At Central Ohio SEO, we understand the unique challenges faced by businesses in the ever-evolving digital landscape. Our SEO services are specifically tailored to help you outrank your competitors, increase organic traffic, and generate qualified leads.
With our team of highly skilled and experienced SEO professionals, we employ cutting-edge strategies and best practices to optimize your website's visibility in search engine results. From extensive keyword research to on-page optimization, link building, and content creation, we leave no stone unturned in our pursuit of ensuring your business receives the online visibility it deserves.
Unleash Your Online Potential with Central Ohio SEO
Partnering with Central Ohio SEO means unlocking a world of opportunities for your business. Whether you operate locally, regionally, or globally, our tailored SEO solutions can give you the edge you need to thrive in today's highly competitive digital landscape.
By leveraging our expertise in keyword research and analysis, we can optimize your website's content to attract your target audience organically. Our strategic link building techniques will enhance your website's authority and credibility, enabling it to climb higher in search engine rankings and attract more organic traffic.
Experience the Power of Profanity and SEO
Elevate your marketing strategy to new heights by leveraging the power of profanity and SEO. Central Ohio SEO combines comprehensive SEO services with innovative techniques to ensure your business won't get lost in the crowded online space. Let us help you connect with your audience, create a distinct brand identity, and drive measurable results.
Get in touch with Central Ohio SEO today and discover how our expertise can propel your business forward in the age of digital marketing.