Pokemon Go and the Face of Augmented Reality Marketing
Jul 27, 2018
Marketing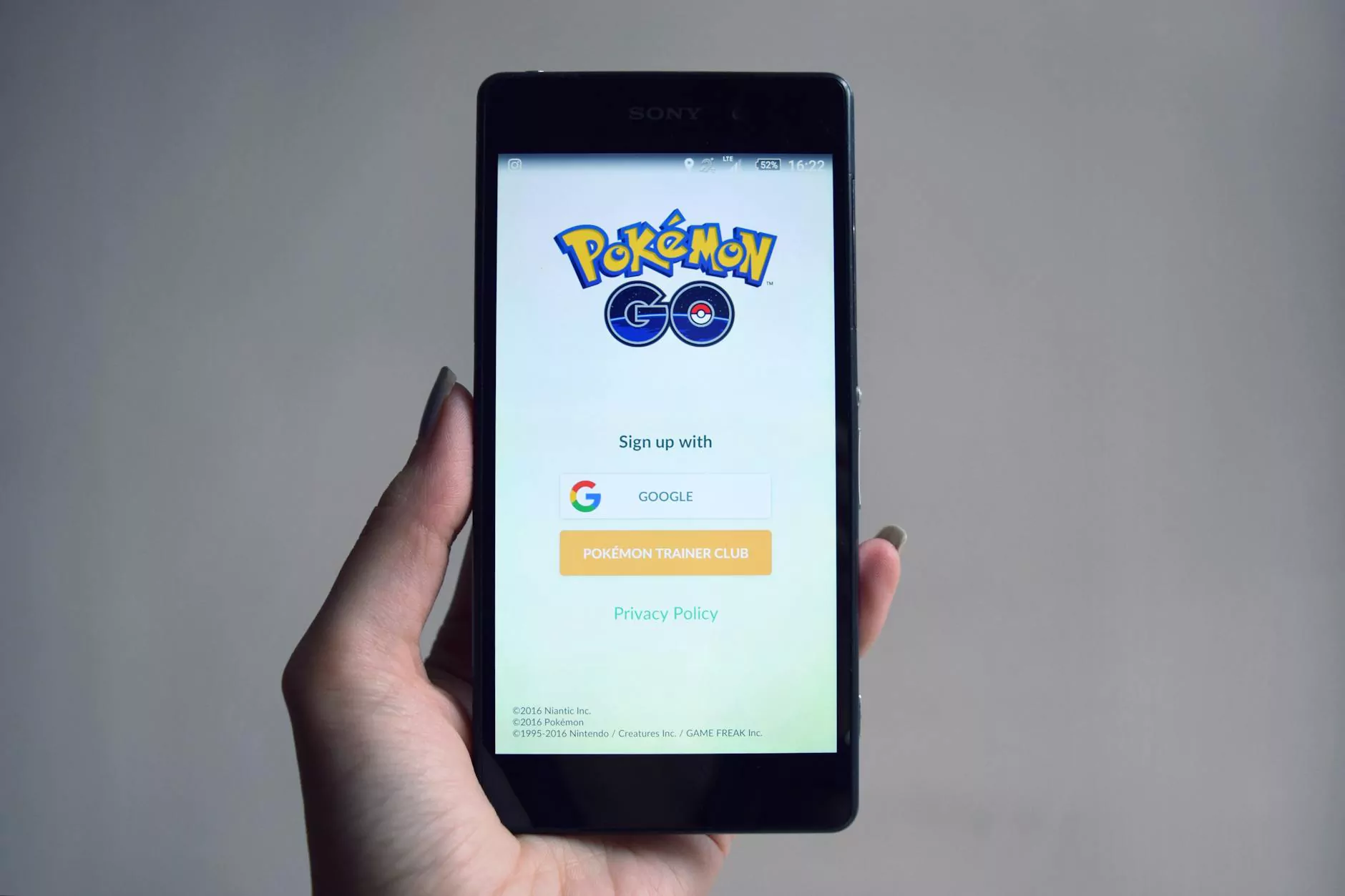 The Rise of Pokemon Go
Pokemon Go, the groundbreaking augmented reality (AR) game developed by Niantic, took the world by storm upon its release in 2016. With its unique combination of real-world exploration and digital adventure, Pokemon Go quickly became a global phenomenon, capturing the attention of millions of players worldwide.
Augmented Reality Marketing - A New Frontier
Within the realm of marketing, Pokemon Go has served as a catalyst for the emergence of Augmented Reality Marketing. This innovative approach leverages AR technology to bridge the gap between the physical and digital worlds, creating a highly immersive and engaging experience for consumers.
The Power of Augmented Reality
Augmented Reality enhances the user's perception of reality by overlaying virtual elements onto the real-world environment. This technology allows businesses to create unique and interactive experiences that captivate their target audience. By integrating AR into their marketing strategies, companies can differentiate themselves from competitors and leave a lasting impression on consumers.
Unleashing the Potential of AR Marketing
Central Ohio SEO is at the forefront of helping businesses unlock the full potential of AR marketing. Our team of experts understands the evolving landscape of digital marketing and specializes in optimizing strategies to leverage the power of AR. With our comprehensive SEO services, businesses can effectively promote their augmented reality experiences and drive meaningful engagement with their target audience.
Benefits of Incorporating AR into Your Marketing
Enhanced brand visibility and recognition
Improved customer engagement and interaction
Increased dwell time and deeper brand immersion
Opportunities for gamification and interactive storytelling
Effective communication of product features and benefits
Expanded reach and awareness through social media sharing
Collecting actionable data for targeted marketing campaigns
The Future of AR Marketing
As the technology continues to evolve, the future of AR marketing holds immense potential. With advancements in wearable devices, such as smart glasses and AR-enabled contact lenses, the integration of augmented reality into everyday life will become seamless. This opens up new avenues for businesses to deliver highly personalized and contextually relevant marketing experiences to consumers.
Delivering Results with Central Ohio SEO
Central Ohio SEO takes pride in our ability to deliver results-driven SEO services for businesses venturing into the realm of augmented reality marketing. Our team of experienced professionals is equipped with the knowledge and expertise to craft tailored strategies that align with your business goals and maximize your online visibility. With Central Ohio SEO by your side, your AR marketing endeavors are bound to succeed.
Seize the Opportunities of AR Marketing
Don't miss out on the endless possibilities that augmented reality marketing can offer your business. Contact Central Ohio SEO today to learn more about our cutting-edge SEO services and how we can help you gain a competitive edge in the world of AR marketing. Let's embark on this exciting journey together.