The Future of Email Marketing is Interactive
Aug 15, 2020
Blog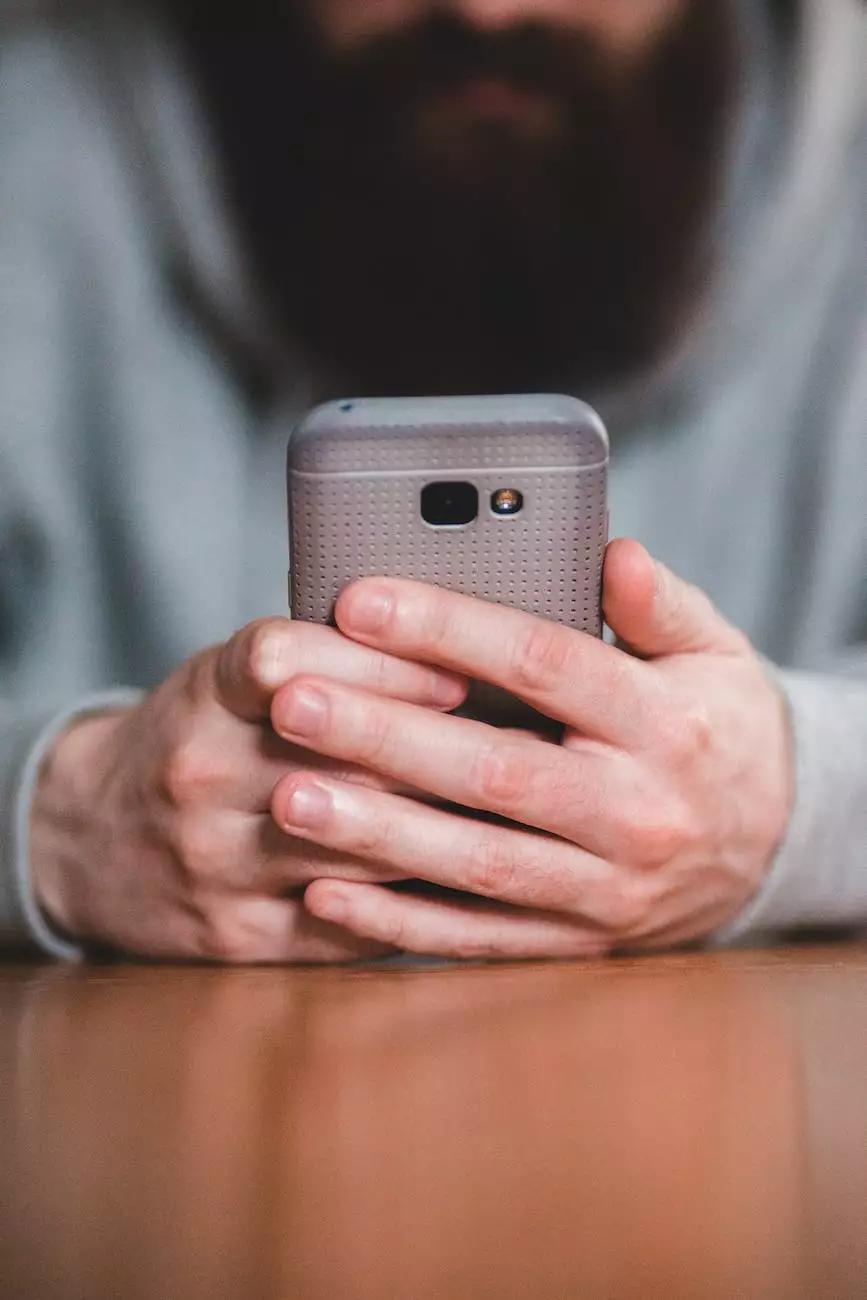 Introduction
Welcome to Central Ohio SEO's blog on the future of email marketing! In this article, we will explore the exciting world of interactive email campaigns and how they can revolutionize your marketing strategies. With our high-end SEO services, you can stay ahead in the competitive business and consumer services industry. Let's dive in!
Why is Email Marketing Important?
Email marketing remains a vital tool for businesses to connect with their target audience. It allows you to reach customers directly in their inbox, offering a personalized and targeted approach. In the era of digital marketing, where trends come and go, email marketing has stood the test of time as an effective strategy.
The Power of Interactivity
Traditional email campaigns often lack engagement. Imagine a static email with only text and images – it may not capture the attention of your recipients. However, interactivity brings a new dimension to email marketing. By incorporating interactive elements, you can create a dynamic and compelling experience, leading to higher click-through rates and conversions.
Types of Interactive Elements
Here are some popular interactive elements that can enhance your email marketing efforts:
1. Surveys and Polls: Engage your audience by including surveys or polls in your emails. This not only creates interactivity but also allows you to gather valuable customer insights.
2. Interactive Images and Galleries: Showcase your products or services with interactive images and galleries. Encourage users to click, zoom, or interact with the visuals.
3. Quizzes and Games: Add an element of fun by including quizzes, puzzles, or small interactive games in your emails. This can increase engagement and make your brand more memorable.
4. Countdown Timers: Create a sense of urgency with countdown timers. Whether it's for limited-time offers or upcoming events, timers can drive recipients to take immediate action.
5. Personalization and Dynamic Content: Tailor your emails based on user preferences or behavior. Utilize dynamic content to deliver personalized recommendations or product suggestions.
The Benefits of Interactive Email Campaigns
By embracing interactive elements in your email campaigns, you can reap numerous benefits:
1. Increased Engagement
Interactivity grabs attention, making recipients more likely to engage with your content. When users actively participate, they feel a deeper connection with your brand, leading to higher click-through rates and longer email interactions.
2. Enhanced User Experience
Interactive emails provide a unique and enjoyable experience for your subscribers. They allow for seamless navigation, personalized interactions, and a sense of discovery. This positive experience contributes to stronger customer relationships.
3. Improved Conversion Rates
Engaged users are more likely to convert. When recipients actively interact with your emails, they are more inclined to click on calls-to-action, explore your offerings, and make a purchase. Higher conversion rates mean better ROI for your marketing efforts.
4. Valuable Data and Insights
Interactive elements allow you to collect valuable data about your subscribers. From survey responses and game participation to click patterns, you can gain insights into customer preferences and behavior. This data can guide future marketing strategies and improve campaign targeting.
Implementing Interactive Email Marketing
Getting started with interactive email marketing may seem daunting, but it doesn't have to be. Here are some tips to help you leverage interactivity:
1. Choose the Right Email Service Provider
Ensure your email service provider supports interactive elements. Look for providers with user-friendly interfaces and flexibility to create and customize interactive content.
2. Test, Test, and Test
Prioritize testing your interactive emails across different devices and email clients to ensure optimal performance. Consider factors like load times, display consistency, and functionality across various platforms.
3. Start Small and Measure Results
Begin with simple interactive elements and gradually incorporate more advanced features. Measure the impact on key metrics such as click-through rates, conversion rates, and customer feedback.
4. Stay Updated with Latest Trends
As technology evolves, new interactive email capabilities emerge. Stay informed about the latest trends and techniques to continually improve your email marketing strategies.
Trust Central Ohio SEO for Your SEO Needs
At Central Ohio SEO, we specialize in providing high-end SEO services for businesses in the business and consumer services industry. Our team of experts understands the importance of quality content to achieve better search rankings.
With our comprehensive knowledge and experience, we can help you outrank your competitors and drive organic traffic to your website. Contact us today to learn more about how we can optimize your email marketing campaigns and improve your overall online presence!