Google Search Console - What Is Its Purpose?
Jun 26, 2020
SEO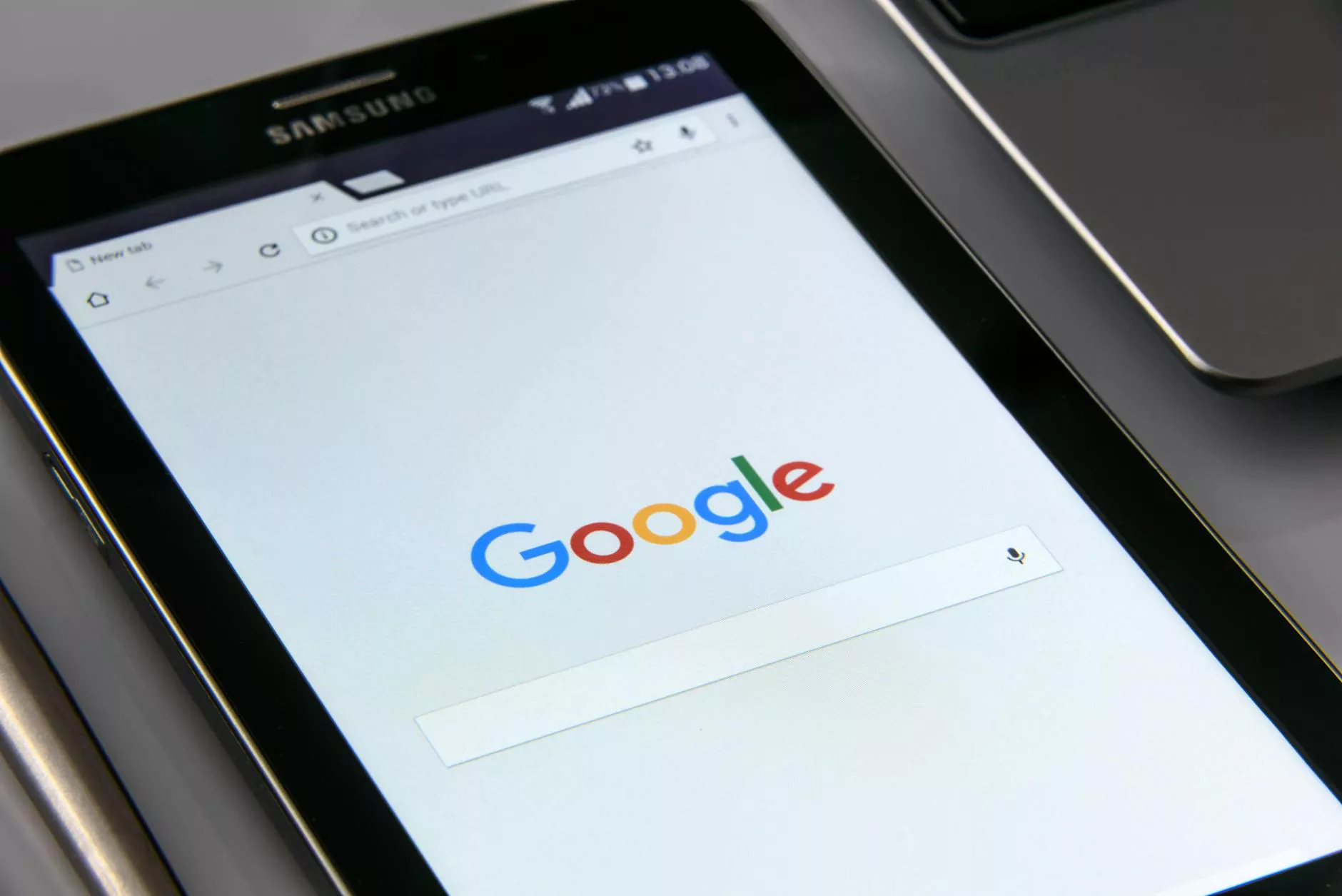 Welcome to Central Ohio SEO, a leading provider of high-end SEO services in the Business and Consumer Services industry. In this article, we will explore the purpose of Google Search Console and how it can benefit your website's SEO efforts.
Understanding Google Search Console
Google Search Console, formerly known as Google Webmaster Tools, is a valuable tool offered by Google that provides webmasters with vital information and insights about their website's performance in Google search results. It is a must-have tool for any website owner or SEO professional looking to enhance their online presence.
Benefits of Google Search Console
Google Search Console offers a wide range of features and benefits that can significantly impact your website's visibility and rankings on Google. Let's take a closer look at some of the key benefits:
1. Performance Insights
With Google Search Console, you gain access to comprehensive data on how your website is performing in Google search results. It provides valuable metrics such as the number of impressions, clicks, click-through rates, and average position for each keyword your website ranks for. This data allows you to identify areas of improvement and track the effectiveness of your SEO strategies.
2. Indexing and Crawling
Google Search Console allows you to submit your website's sitemap to Google, ensuring that all your web pages are properly indexed and crawled by search engine bots. Additionally, it provides insights into any crawling errors or indexing issues that your website may be facing, enabling you to quickly address and resolve them.
3. Mobile-Friendly Assessment
In an era where mobile usage is on the rise, having a mobile-friendly website is essential for a successful online presence. Google Search Console helps you assess the mobile-friendliness of your website and provides recommendations for improvement. By ensuring your website is mobile-friendly, you can enhance user experience and boost your search rankings.
4. Backlink Analysis
Backlinks play a crucial role in SEO, as they indicate the credibility and authority of your website. Google Search Console offers insights into the backlinks pointing to your site, allowing you to analyze their quality and ensure they are not spammy or harmful. Monitoring and maintaining a healthy backlink profile is vital for long-term SEO success.
5. Search Appearance
Another valuable feature of Google Search Console is the ability to optimize how your website appears in search results. You can control the title and meta description tags for your pages, making them more compelling and relevant to users. Utilizing this feature effectively can increase click-through rates and drive more organic traffic to your website.
Why Choose Central Ohio SEO for Your SEO Needs?
Central Ohio SEO is a recognized leader in providing top-notch SEO services for businesses in various industries. Our team of experienced professionals understands the intricacies of search engine optimization and continuously stays updated with the latest trends and techniques.
When you choose Central Ohio SEO for your SEO needs, you can expect:
Comprehensive keyword research and analysis
On-page optimization to enhance website relevancy
Technical SEO audits to identify and fix website issues
Strategic link building to improve website authority
Regular reporting and analysis to track progress
Proactive monitoring and optimization for sustained results
At Central Ohio SEO, we are committed to delivering exceptional results and helping our clients achieve their online goals. Contact us today to learn more about our high-end and customized SEO services.