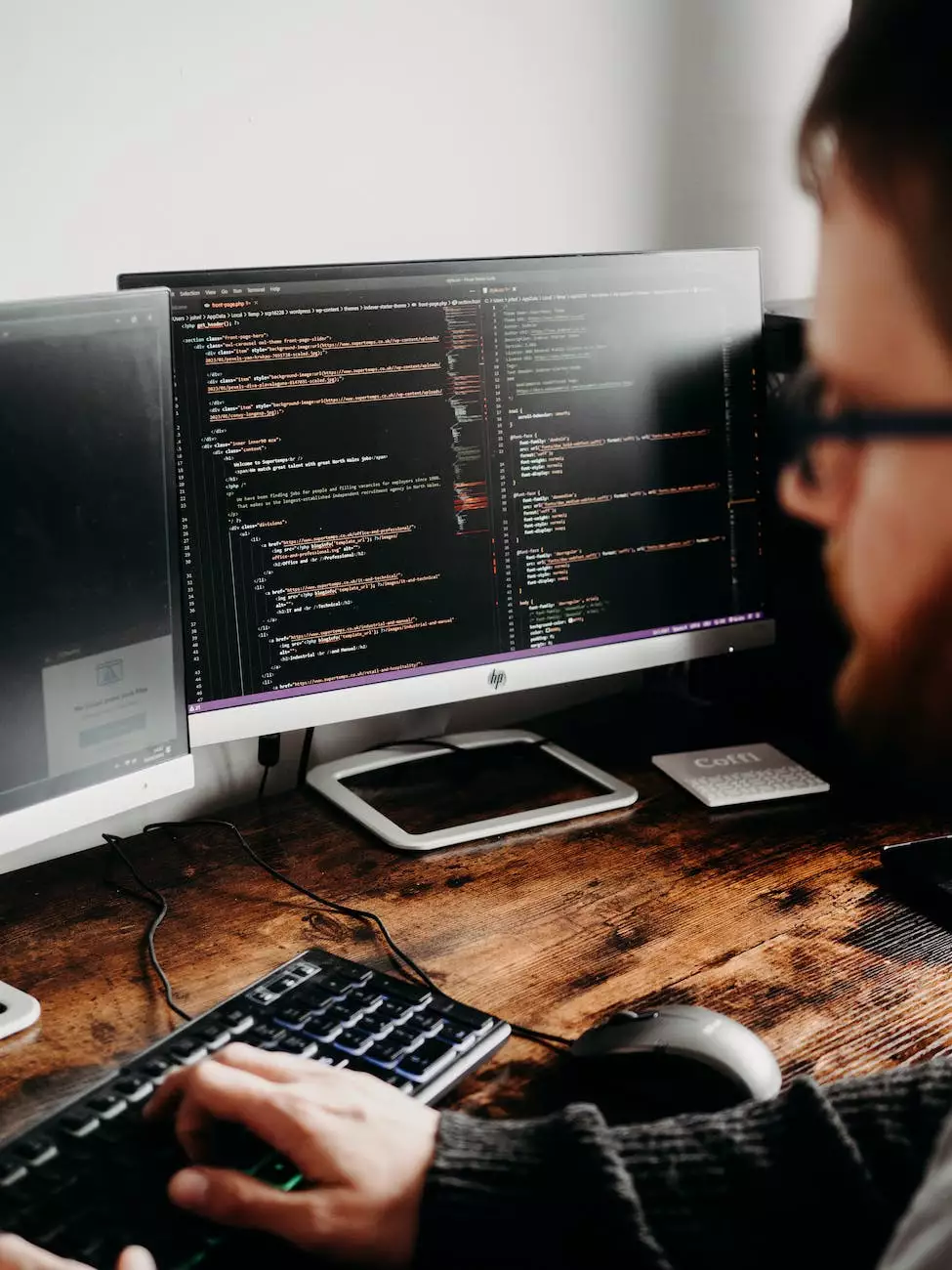 Welcome to Central Ohio SEO's expert medical website design services tailored for businesses in the healthcare industry.
Why Choose Our Medical Website Design Services?
Central Ohio SEO is a leading provider of high-end medical website design services, specializing in helping healthcare businesses achieve strong online presence and attract more patients. With our extensive experience in SEO, we understand the unique challenges and expectations of the medical industry.
Comprehensive Healthcare Industry Knowledge
Unlike generic website design agencies, we have an in-depth understanding of the healthcare industry. We know how to effectively showcase the unique strengths and services of medical practices, hospitals, and healthcare providers through visually appealing and user-friendly websites.
Cutting-Edge Design and User Experience
Our team of skilled designers and developers stay up-to-date with the latest design trends and best practices. We create modern, intuitive, and mobile-responsive websites that provide seamless user experiences. A visually appealing design combined with easy navigation enhances credibility and encourages potential patients to explore your website further.
Optimized for Search Engines
At Central Ohio SEO, we excel in search engine optimization (SEO) strategies. We optimize your medical website's structure, content, and metadata to ensure higher visibility on search engine results pages (SERPs). With our expertise, your website will rank higher for relevant medical keywords, increasing your chances of attracting organic traffic and potential patients.
Engaging Content Creation
We understand the vitality of compelling content in attracting and engaging website visitors. Our team of skilled copywriters crafts informative and persuasive content tailored specifically to the healthcare industry. From detailed descriptions of medical services to engaging blog posts on the latest advancements, we ensure your website establishes you as an authority in your field.
Our Process
When you choose Central Ohio SEO for your medical website design, we follow a meticulous process to deliver exceptional results:
Understanding Your Goals
Prior to beginning the design process, we take the time to understand your specific goals, target audience, and unique requirements. This allows us to tailor the design and content to your precise needs.
Strategic Planning
Our team formulates a comprehensive strategic plan that outlines the website's structure, features, user interface, and content organization. We lay the foundation for a website that not only looks great but also drives engagement and conversions.
Design and Development
Our expert designers bring your vision to life through aesthetically appealing designs, while our skilled developers ensure seamless functionality. We pay attention to every detail, from color schemes and typography to intuitive navigation and fast loading speeds.
Content Creation and Optimization
Our talented copywriters create well-researched, keyword-optimized content that resonates with your target audience and boosts your website's visibility in search results. We incorporate relevant medical terms and employ copywriting techniques that inspire action.
Testing and Launch
Prior to launch, we conduct rigorous testing to ensure cross-browser compatibility, responsiveness, and a flawless user experience. Once everything is in order, we release your medical website to the world.
Contact Us for a Tailored Medical Website Design Solution
Central Ohio SEO is dedicated to helping healthcare businesses thrive online. Our medical website design services combine creativity, technical expertise, and SEO strategies to deliver remarkable results. Contact us today to discuss your unique requirements and take your online presence to new heights.
High-end medical website design tailored for the healthcare industry
Strategic planning, catering to your specific goals and target audience
Cutting-edge design and user experience for seamless navigation
SEO optimization to boost visibility on search engine results pages
Engaging content creation to establish authority in your field
Meticulous testing and quality assurance for a flawless website
Expertise in medical terminology and industry trends
Mobile-responsive designs for seamless experiences across devices
Dedicated support and ongoing maintenance for a hassle-free experience
At Central Ohio SEO, we understand the nuances of the medical industry and know how to design a website that sets you apart from competitors. With our expertise in medical website design and SEO, we can help your business outrank others in Google search results. Contact us today for a tailored website design solution that will attract more patients and boost your online presence.
Keywords: medical website design, healthcare industry, SEO services, high-end design, user experience