The Good, the Bad, and the Ugly of Internet Trolling - Blog
Feb 6, 2021
Blog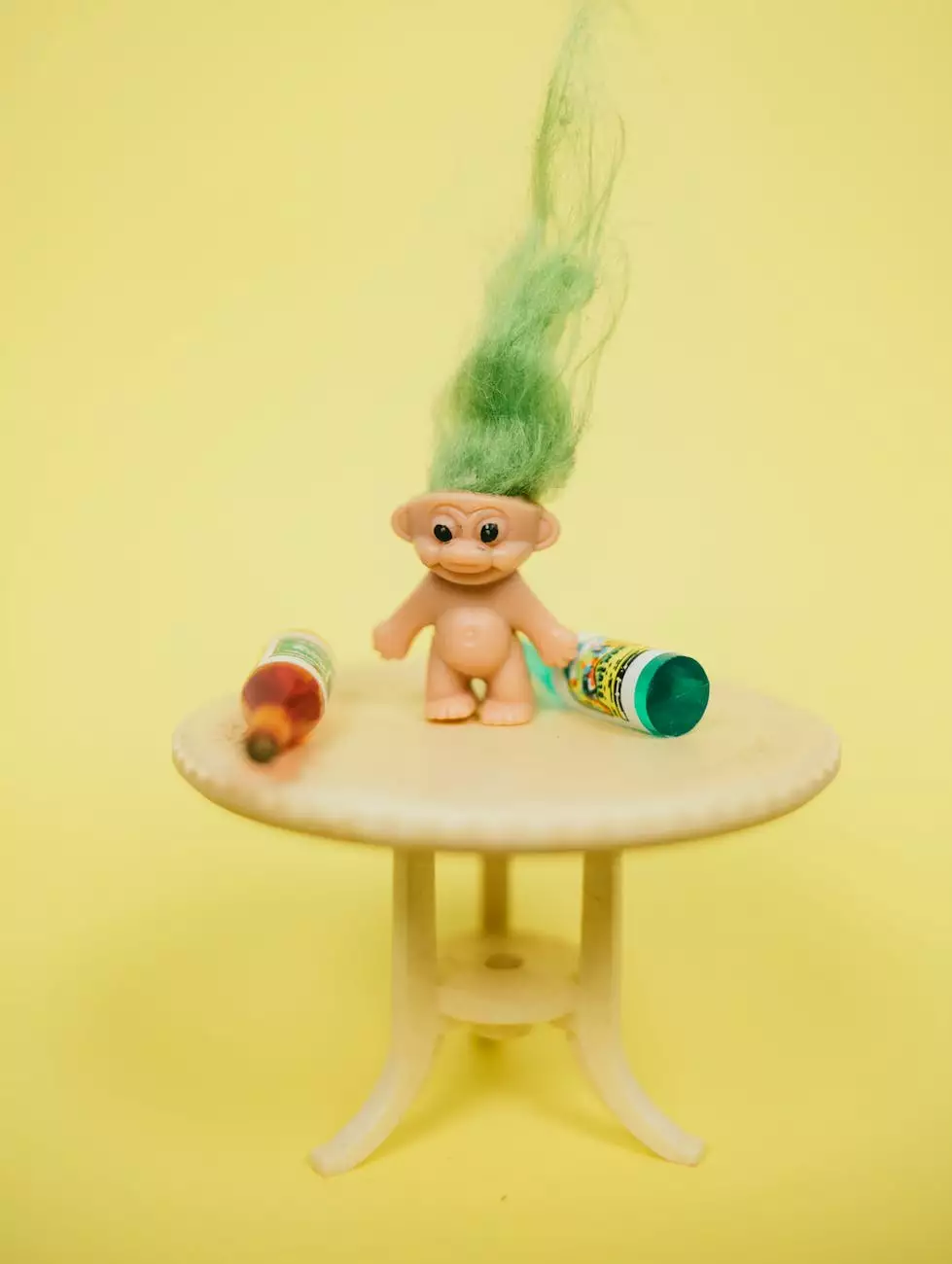 Welcome to our comprehensive blog post on the topic of internet trolling. At Central Ohio SEO, we understand the nuances of online behavior and the impact it can have on businesses in the digital age. In this article, we will delve into the world of internet trolling, exploring its positive and negative aspects, and shedding light on the strategies businesses can employ to effectively deal with this phenomenon.
The Definition of Internet Trolling
Before we dive deeper into this topic, let's establish a clear definition of what internet trolling entails. Internet trolling refers to the act of intentionally provoking and harassing others online through offensive or inflammatory comments, posts, or messages. Trolls aim to disrupt online communities, sow discord, and elicit emotional reactions from their targets. While the motivations behind trolling can vary, it is crucial to understand the potential consequences it may have.
The Good Side of Internet Trolling
Believe it or not, there are instances where internet trolling can have positive outcomes. It can act as a catalyst for open discussions, fostering debates on various topics and challenging prevailing opinions. Trolls, in some cases, prompt individuals to critically analyze their beliefs and provide counterarguments, leading to a healthy exchange of ideas. Additionally, trolling can act as a form of social commentary, exposing issues and hypocrisies that might otherwise go unnoticed.
1. Encouraging Vigilance and Critical Thinking
The presence of trolls in online spaces encourages individuals to become more vigilant when assessing the credibility and reliability of information. It compels people to question the sources, verify facts, and think critically before blindly accepting what they encounter online. This heightened skepticism contributes to a more educated and discerning online community.
2. Driving Innovation and Adaptation
Internet trolls often challenge existing norms and conventional wisdom. This disruption can lead to innovation and the development of better systems. When faced with criticism, businesses and individuals are pushed to adapt, improve, and find creative solutions to address the concerns raised. This cycle of feedback can eventually result in progress and growth.
The Dark Side of Internet Trolling
While there may be positive aspects to trolling, it is essential to acknowledge the negative impact it can have on individuals, businesses, and communities as a whole.
1. Psychological and Emotional Harm
Receiving constant hateful messages, derogatory comments, or personal attacks can have a severe impact on the mental and emotional well-being of individuals targeted by trolls. The constant fear of being attacked or ridiculed online can lead to anxiety, depression, and even suicide in extreme cases. It is crucial to prioritize mental health and create a safe online environment.
2. Damaging Reputations and Trust
For businesses and brands, being targeted by trolls can tarnish their reputation and credibility. False information or negative reviews can spread rapidly, affecting consumer trust and potentially leading to financial losses. Effective reputation management strategies, such as proactive engagement and monitoring, are crucial to mitigate such risks.
Dealing with Internet Trolling
Now that we have explored both the positive and negative aspects of internet trolling, it's vital to equip businesses with strategies to effectively handle these challenging situations.
1. Establishing a Strong Online Presence
Building a robust and positive online presence can help counteract the effects of trolling. By consistently sharing valuable content, engaging with your audience, and showcasing your expertise, you establish yourself as a trusted authority. This minimizes the impact of trolling attempts and reinforces your brand's reputation.
2. Developing a Crisis Management Plan
Having a well-defined crisis management plan in place can be instrumental in mitigating the impact of online trolling. This plan should encompass strategies for swift response, fact-checking, and addressing false information. Additionally, it is essential to demonstrate empathy and transparency in your communication, promptly addressing concerns and providing accurate information to your audience.
3. Foster a Positive Online Community
Creating a positive and inclusive online community can help discourage trolls from targeting your brand. By fostering an environment that values respectful discourse and actively moderating comments and discussions, you can maintain a safe space for your followers. Encouraging user-generated content and showcasing positive interactions can also contribute to building a strong community.
Conclusion
In conclusion, internet trolling is a multifaceted phenomenon that can have both positive and negative ramifications. While it may encourage critical thinking and drive innovation, it can also cause significant psychological harm and damage reputations. Therefore, it is essential for businesses to implement proactive strategies to manage the impact of trolling effectively. At Central Ohio SEO, we specialize in providing top-notch SEO services tailored to the needs of businesses and consumer services. Contact us today to learn more about how we can help your brand navigate the digital landscape.