Social Media Etiquette: Tips for the Holidays and Year Round
Aug 4, 2020
Blog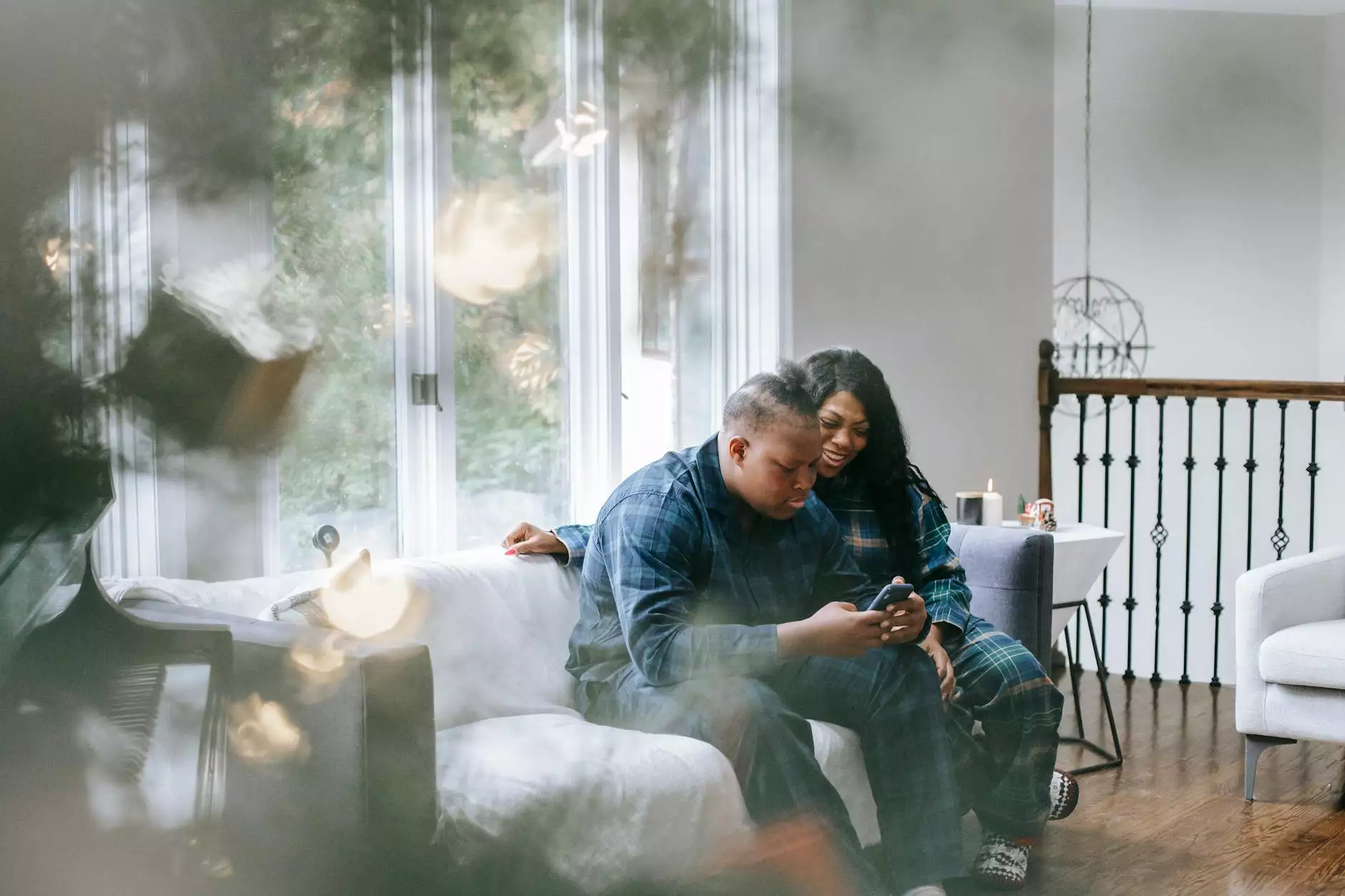 The Importance of Social Media Etiquette
In today's digital age, social media has become an integral part of both our personal and professional lives. With billions of users worldwide, these platforms offer a valuable opportunity for businesses to connect with their target audience, build brand awareness, and drive traffic to their websites. However, in order to harness the full potential of social media, it is crucial to maintain proper etiquette and adhere to best practices. Central Ohio SEO, a leader in the SEO services industry, understands the significance of social media etiquette and is here to offer you valuable tips for navigating these platforms with grace and professionalism.
1. Choose the Right Platform
The first step in maintaining social media etiquette is selecting the appropriate platform for your business. Different platforms cater to different demographics and target audiences. For instance, Facebook is ideal for targeting a wide range of demographics, while LinkedIn is more suitable for professional networking. By understanding your target audience and demographic, you can ensure that you are investing your time and resources in the most effective platform.
2. Be Consistent with Your Branding
Consistency is key when it comes to establishing a strong online presence. Ensure that your social media profiles are aligned with your brand's visual identity, using consistent colors, fonts, and logos. This will help users recognize and associate your brand with your social media presence, leading to increased brand awareness and credibility.
3. Engage with Your Audience
Building strong relationships with your audience is essential for success on social media. Engage with your followers by responding to comments and messages promptly, offering valuable insights, and addressing any concerns or queries. By actively participating in conversations and demonstrating a genuine interest in your audience, you can foster a loyal and engaged community.
4. Foster a Positive Environment
Social media platforms can be a breeding ground for negativity and conflicts. As a business, it is important to maintain a positive and inclusive environment on your social media channels. Encourage respectful and constructive conversations by moderating comments and addressing any instances of harassment or offensive behavior promptly. By promoting a positive online community, you can enhance your brand's reputation and attract a wider audience.
5. Post Engaging and Valuable Content
The success of your social media strategy greatly depends on the content you share. To maintain social media etiquette, it is crucial to post engaging and valuable content that resonates with your target audience. Share industry insights, practical tips, behind-the-scenes glimpses, and entertaining content that enhances your brand's image and provides value to your followers.
6. Use Hashtags Effectively
Hashtags are a powerful tool for increasing your social media reach and visibility. Research relevant and trending hashtags in your industry and incorporate them strategically into your posts. This will help your content reach a wider audience, attract new followers, and boost engagement. However, it is important to use hashtags sparingly and ensure they are relevant to the content you are sharing.
7. Respect Intellectual Property
When sharing content on social media, it is crucial to respect intellectual property rights. Use proper attribution when sharing someone else's work and seek permission if necessary. Plagiarism and copyright infringement can damage your brand's reputation and lead to legal consequences. By respecting intellectual property, you demonstrate professionalism and ethical conduct.
8. Stay Updated with Platform Policies
Social media platforms continuously update their policies and guidelines. To maintain social media etiquette, it is important to stay updated with these changes and ensure compliance. Familiarize yourself with the platform's terms of service, privacy policies, and advertising guidelines to avoid any violations that could negatively impact your brand's online presence.
Conclusion
In conclusion, social media etiquette plays a pivotal role in building a strong and reputable online presence for your business. By choosing the right platform, being consistent with your branding, engaging with your audience, fostering a positive environment, posting valuable content, using hashtags effectively, respecting intellectual property, and staying updated with platform policies, you can navigate social media platforms with confidence and optimize your online success. Trust Central Ohio SEO, a leading provider of SEO services in the Business and Consumer Services industry, to help you stay ahead of the competition and achieve your social media goals.