Content Ideas for Medical Device Blogs and E-newsletters
Jul 17, 2022
Blog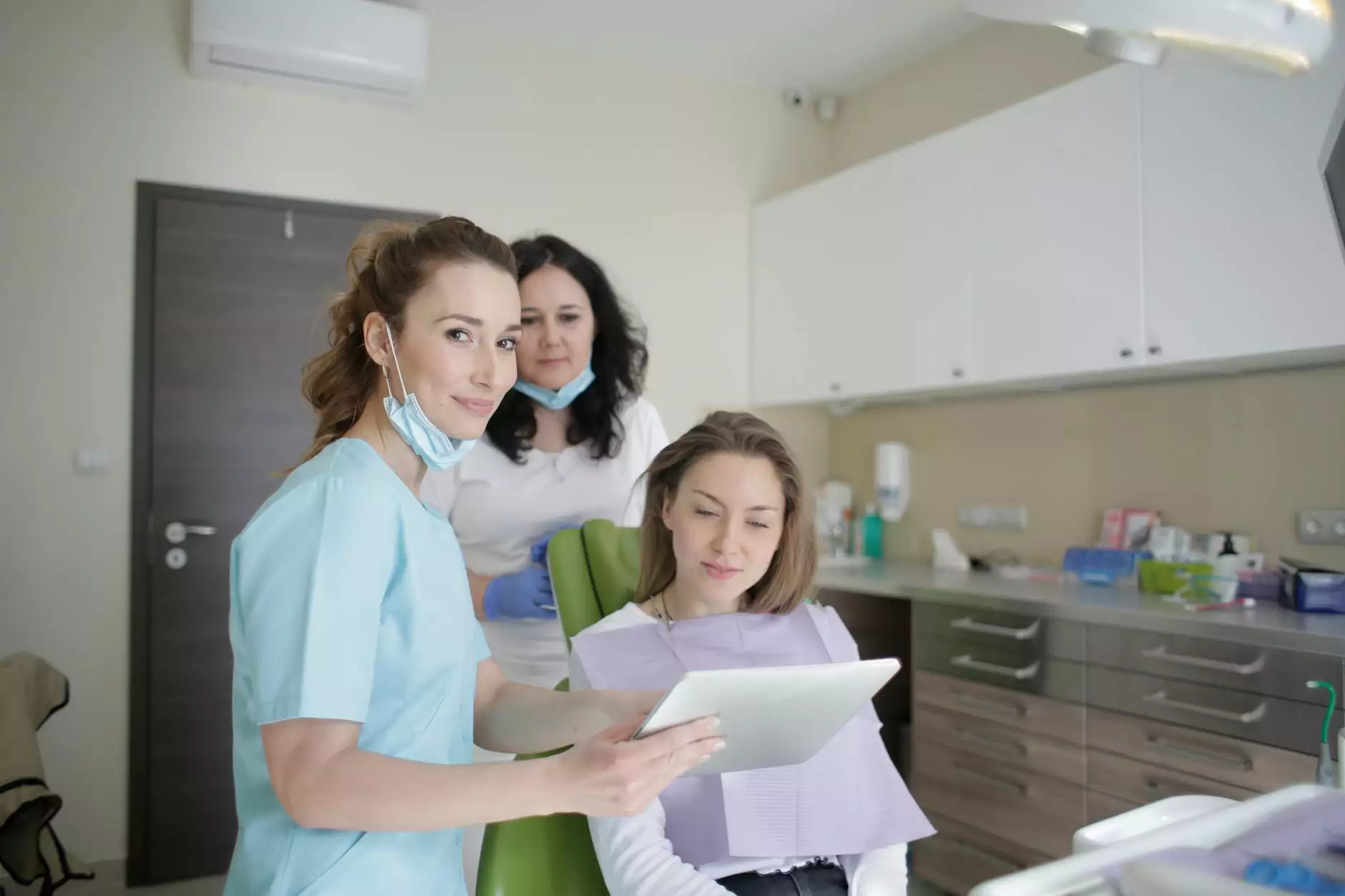 The Importance of Quality Content in Medical Device Marketing
When it comes to promoting your medical device business, having a strong online presence is essential. In today's digital world, content marketing plays a crucial role in attracting and engaging your target audience. By providing valuable information and insights through your blogs and e-newsletters, you can establish yourself as a trusted industry expert and build lasting relationships with potential customers.
1. Exploring the Latest Medical Device Innovations
One effective way to captivate your audience is by showcasing the latest innovations in the medical device industry. Share detailed articles about cutting-edge technologies, breakthrough research, and innovative devices that are revolutionizing patient care. By staying up-to-date with industry trends, your audience will view your blog or e-newsletter as a go-to resource for the latest advancements.
2. Addressing Regulatory Updates and Compliance Issues
Regulatory compliance is a critical aspect of the medical device industry. Keep your audience informed about the latest regulatory updates, guidelines, and compliance issues that affect medical device manufacturers and suppliers. Offer expert insights and advice on how to navigate these complexities while adhering to industry standards. This valuable information will position your business as a trustworthy and reliable source of industry knowledge.
3. Best Practices for Effective Medical Device Marketing
Share valuable tips and best practices for marketing medical devices. Discuss strategies for reaching your target audience, maximizing brand visibility, and optimizing your online presence through SEO techniques. Provide step-by-step guides on creating compelling content, leveraging social media platforms, and implementing effective digital marketing campaigns. By offering practical advice, you establish yourself as an authority in medical device marketing.
4. Highlighting Successful Case Studies and Testimonials
Showcase real-life success stories of medical device companies that have achieved remarkable results. Feature case studies and testimonials from satisfied customers who have benefited from your products. Highlight the positive outcomes, patient experiences, and the competitive advantages your medical devices offer. By sharing these success stories, you inspire trust and confidence in potential customers, increasing the likelihood of conversions.
5. Educating Your Audience about Medical Device Maintenance
Provide educational content on maintaining and servicing medical devices. Discuss the importance of proper device care, routine maintenance schedules, and troubleshooting common issues. By sharing valuable maintenance tips, you demonstrate your commitment to customer satisfaction and reliable product performance. This type of content also helps to establish your brand as a trusted partner in patient care.
6. Industry Events and Conferences Coverage
Attend and cover industry events and conferences related to medical devices. Write comprehensive reviews, summaries, and analysis of keynote speeches, panel discussions, and presentations by industry experts. Share your unique perspective on the latest trends, technologies, and emerging opportunities. By providing fresh insights and valuable takeaways, you position your brand as an authority in the medical device industry.
7. FAQs and Expert Answers
Create a section dedicated to frequently asked questions (FAQs) related to medical devices. Answer common queries and provide detailed explanations to help users make informed decisions. Consider incorporating expert opinions and insights to demonstrate your deep understanding of the subject matter. This resourceful section will act as a go-to reference for users seeking reliable information about medical devices and related topics.
8. Insightful Industry Interviews
Conduct interviews with key opinion leaders, industry professionals, and experts in the medical device field. Ask thought-provoking questions to gain valuable insights and perspectives. Feature these interviews in your blog or e-newsletter to provide exclusive content that offers unique value to your audience. Sharing industry insights from reputable sources will further establish your credibility as a reliable source of information.
9. Latest Research and Studies
Stay ahead of the game by sharing the latest research studies and clinical trials related to medical devices. Discuss the implications of these findings and how they may impact patient care and treatment outcomes. Summarize complex research in a reader-friendly format, ensuring your audience can grasp the key takeaways easily. By providing valuable insights into the scientific advancements in the field, you position your brand as an authoritative voice in the medical device industry.
10. Collaborations with Healthcare Professionals
Collaborate with healthcare professionals, physicians, and specialists to create informative content. Write articles, blog posts, or e-newsletters with insights from these experts, highlighting their professional opinions and recommendations. This collaborative approach strengthens your credibility and demonstrates your dedication to providing accurate and trustworthy information to your audience.
Conclusion
In the competitive world of medical devices, quality content can make all the difference. By implementing these content ideas in your medical device blog or e-newsletter, you can attract, engage, and retain your target audience. Share valuable insights, industry updates, and success stories to establish your brand as a reliable source of information and expertise. Stay ahead of the competition with Central Ohio SEO, the experts in SEO services for the business and consumer services industry.