Medical Device Sales Tips from the Used Car Lot
Apr 14, 2023
Blog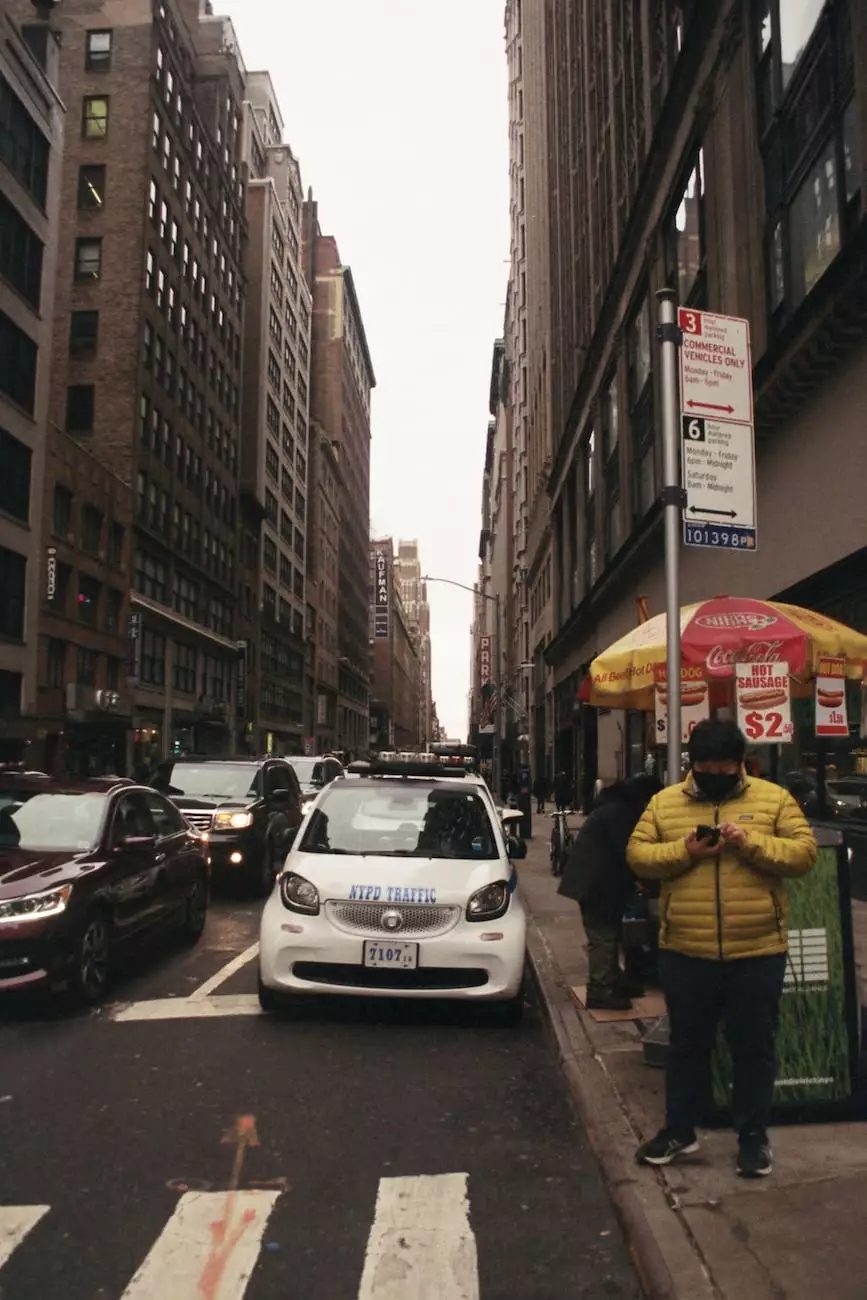 Introduction
Welcome to Central Ohio SEO's comprehensive guide to medical device sales tips! In this article, we will discuss proven strategies and techniques that can help boost your sales significantly. Drawing inspiration from the used car lot experience, we will uncover valuable insights to dominate the medical device sales industry.
The Art of Persuasion
Effective medical device sales require a deep understanding of the art of persuasion. Just like skilled car salespeople, you must recognize and address the pain points of your potential customers. By highlighting the unique features and benefits of your medical devices, you can position them as effective solutions, just like a reliable used car.
Building Trust and Confidence
Trust and confidence play a vital role in any sales process. When it comes to selling medical devices, customers often prioritize quality and reliability. Use testimonies from satisfied clients to create a sense of trustworthiness around your products. Additionally, providing clear and detailed information assists potential buyers in making informed decisions.
Developing Relationships
Relationships matter in the medical device industry, as they do on a used car lot. Establishing strong relationships with healthcare professionals and decision-makers can lead to recurring sales and referrals. Stay connected with your customers through newsletters, educational content, and timely follow-ups to nurture these business relationships.
Product Knowledge and Expertise
To sell medical devices successfully, you must possess in-depth product knowledge and demonstrate expertise in your field. Understand the functionality, benefits, and competitive advantage of each device you offer. Just like a car salesperson who knows every detail about the vehicles they sell, your expertise inspires confidence and trust in potential buyers.
Identifying Target Audience
Knowing your target audience is crucial for effective marketing and sales. Analyze data and research medical professionals who would benefit most from the devices you sell. Tailor your marketing efforts to address their specific needs and challenges, providing solutions that convert leads into sales.
Strategic Marketing
A comprehensive marketing strategy is essential for reaching and engaging your target audience effectively. Utilize SEO services to optimize your website and ensure it appears prominently in relevant search engine results. Well-crafted content, valuable blog articles, and social media promotions can significantly enhance your brand visibility and drive potential customers to your site.
Customer-Centric Approach
Just as car salespeople focus on customer satisfaction, medical device sales professionals must adopt a customer-centric approach. Engage with your customers to understand their pain points, priorities, and expectations. Tailor your sales pitch to highlight the personalized benefits your devices offer, making patients' lives better, and emphasizing the return on investment for healthcare providers.
Ongoing Support and Training
Stand out from the competition by providing ongoing support and training to your customers. Offer comprehensive training sessions on using your medical devices, answer inquiries promptly, and showcase your commitment to post-sales service. Positive experiences and exceptional customer support often lead to long-term partnerships and repeat business.
Continual Adaptation
Medical device technology is continuously evolving, and so should your sales strategies. Stay updated with the latest advancements and industry trends. Embrace innovation and adapt your approach accordingly. Remain vigilant and proactive in identifying new opportunities for growth and improving your offerings to maintain a competitive edge in the market.
Conclusion
By adopting the right mindset and employing key strategies inspired by the used car lot experience, you can excel in medical device sales. Remember the importance of effective persuasion, building trust, developing relationships, mastering product knowledge, implementing targeted marketing, and maintaining a customer-centric approach.
Central Ohio SEO is here to support your business and ensure your medical device sales efforts reach their full potential. Contact us today to learn more about how our SEO services can help you dominate the market and increase your sales.