Text Message Marketing | Canton, Ohio
Dec 9, 2019
Marketing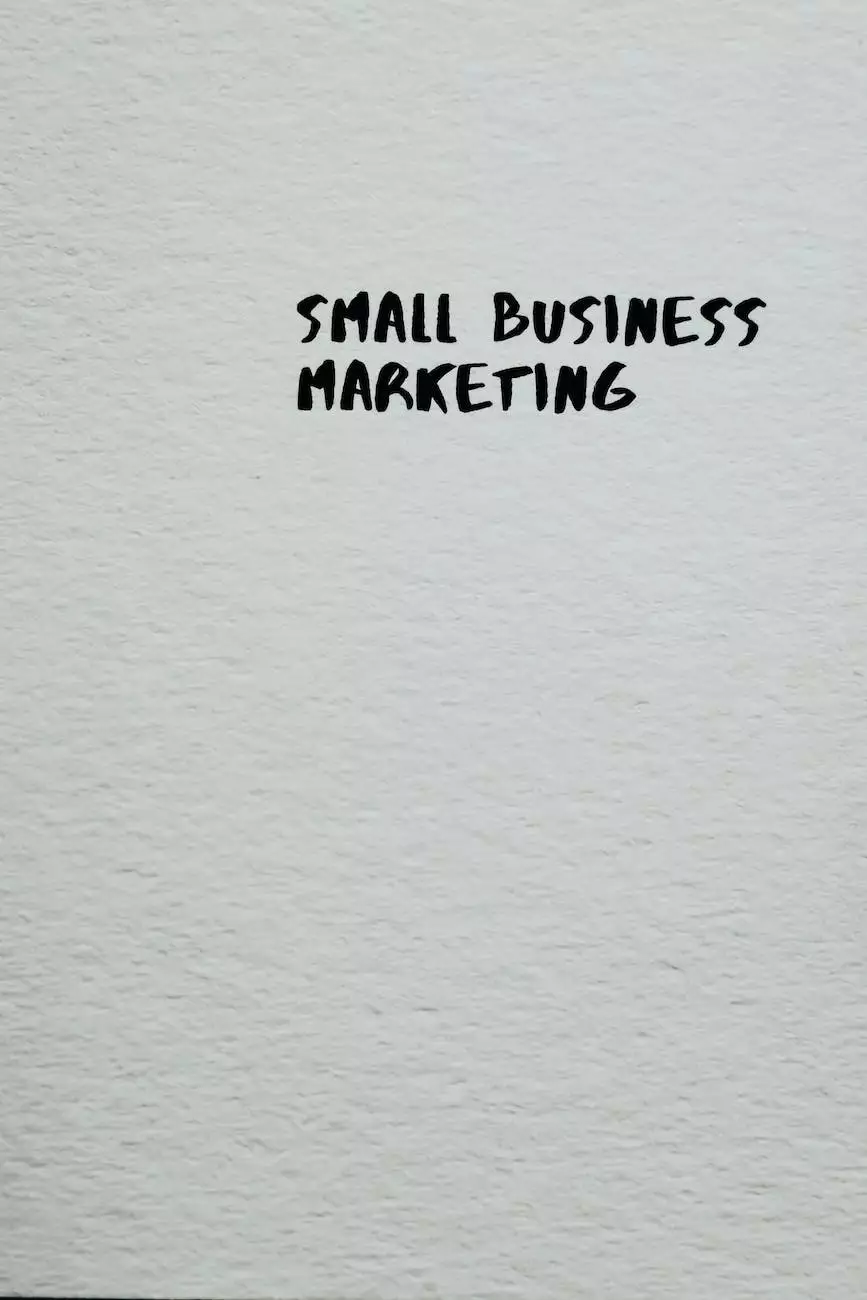 Introduction
Welcome to Central Ohio SEO, your leading provider of top-quality text message marketing services in Canton, Ohio and the surrounding areas. With our expertise and dedication to delivering outstanding results, we help businesses like yours reach their target audience efficiently and effectively.
What is Text Message Marketing?
Text message marketing, often referred to as SMS marketing, is a powerful advertising strategy that utilizes SMS (Short Message Service) to connect with potential customers directly on their mobile devices. In today's digital age, where people are constantly glued to their smartphones, text message marketing offers a unique opportunity to capture attention and drive engagement.
Benefits of Text Message Marketing
When executed properly, text message marketing can yield remarkable results for businesses across various industries. Here are some key benefits:
1. Instant Reach
SMS messages have an incredibly high open rate, with the average person opening a text message within minutes of receipt. This means that your marketing messages are delivered and seen almost instantly, allowing you to connect with your target audience in real-time.
2. High Engagement
Text messages are concise and to the point, making them highly engaging. By sending personalized and relevant offers, announcements, or updates, you can capture the attention of your audience and encourage them to take immediate action.
3. Cost-Effective
Compared to traditional advertising methods, text message marketing is incredibly cost-effective. With minimal production costs and affordable SMS service packages, businesses of all sizes can implement this strategy without breaking the bank.
4. Increased Customer Loyalty
Regular communication through text messages helps build stronger relationships with your customers. By keeping them updated on exclusive offers, promotions, or new products/services, you can foster loyalty and encourage repeat business.
Why Choose Central Ohio SEO for Text Message Marketing?
At Central Ohio SEO, we specialize in delivering exceptional text message marketing campaigns tailored to your specific business goals. Here's why we stand out from the competition:
1. Expertise
With years of experience in the SEO industry, our team of professionals understands the intricacies of effective text message marketing. We stay up-to-date with the latest industry trends and best practices to ensure optimal results.
2. Targeted Approach
We believe that successful text message marketing begins with thorough audience analysis. We work closely with you to identify your target market, enabling us to create highly targeted campaigns that resonate with your potential customers.
3. Customized Solutions
Every business is unique, and we recognize that. Our team takes the time to understand your specific goals, challenges, and brand identity. We then develop customized text message marketing strategies that align with your objectives and deliver measurable results.
4. Data-Driven Results
As a data-driven SEO agency, we believe in the power of analytics. We track and analyze the performance of your text message marketing campaigns, providing you with detailed reports and insights. This allows us to make data-driven optimizations to ensure maximum ROI.
Contact Us Today
Ready to take your marketing efforts to the next level with effective text message marketing in Canton, Ohio? Contact Central Ohio SEO today for a free consultation. Let's work together to boost your business's online presence and drive significant growth!