Every Door Direct Mail in Canton, Ohio
Apr 8, 2018
Marketing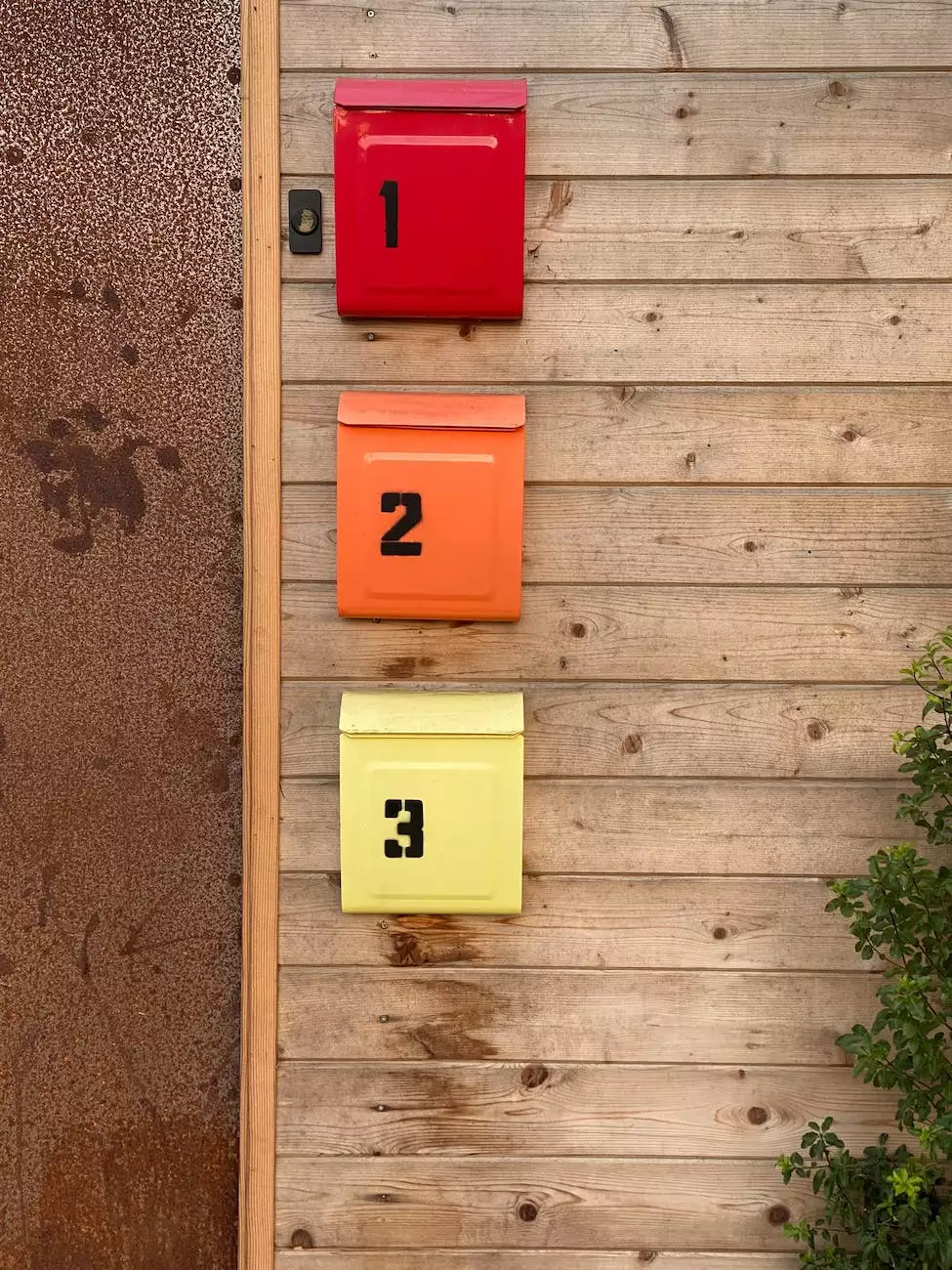 Welcome to Central Ohio SEO, your trusted partner in providing exceptional Every Door Direct Mail services in Canton, Ohio. Our dedicated team of experts is committed to helping your business reach its full potential by implementing effective SEO strategies tailored to your specific needs.
Why Choose Every Door Direct Mail?
Whether you're a local business or an e-commerce store, Every Door Direct Mail (EDDM) offers a cost-effective and highly targeted marketing solution. With EDDM, you can reach potential customers directly in their homes, ensuring maximum exposure and generating qualified leads.
Targeted Advertising
Unlike traditional direct mail campaigns, EDDM allows you to select specific carrier routes based on demographics, ensuring your marketing materials are delivered to the right audience. By targeting specific areas in Canton, Ohio, you can increase the likelihood of attracting local customers interested in your products or services.
Cost-Effective Approach
EDDM eliminates the need for purchased mailing lists and expensive postage fees. With EDDM, you can deliver your marketing materials directly to households within designated areas without the need for individual names or addresses. This cost-effective approach enables small businesses to effectively compete with larger competitors.
Increased Brand Visibility
By utilizing Every Door Direct Mail, your business gains increased brand visibility, as your marketing materials are delivered directly to potential customers' homes. This targeted approach allows you to showcase your products, services, promotions, and special offers, ensuring your brand remains top-of-mind when customers make purchasing decisions.
Central Ohio SEO: Your Trusted Partner
At Central Ohio SEO, we understand the importance of an integrated marketing strategy. While EDDM can help boost your offline efforts, it's essential to maximize your online presence as well. As a leading provider of high-quality SEO services in Canton, Ohio, we offer a comprehensive range of digital marketing solutions designed to enhance your visibility and drive organic traffic to your website.
Customized SEO Strategies
With years of experience in the industry, our team of SEO experts understands that each business has unique requirements. We take the time to analyze your specific goals, target audience, and competition to develop customized SEO strategies that deliver measurable results. Our comprehensive approach focuses on optimizing your website's on-page elements, building high-quality backlinks, and implementing effective content marketing strategies.
Continuous Monitoring and Optimization
At Central Ohio SEO, we believe that SEO is an ongoing process. We continuously monitor the performance of your website, making necessary adjustments to ensure it remains at the top of search engine results. Through regular reporting and transparent communication, we keep you informed about the progress of your campaigns and provide valuable insights for further optimization.
Contact Central Ohio SEO Today
If you're looking for professional Every Door Direct Mail services backed by a team of seasoned SEO experts, contact Central Ohio SEO today. We are passionate about helping businesses in Canton, Ohio, achieve online success and drive tangible results. Reach out to us now, and let's discuss how we can elevate your business to new heights!