Welcome to Central Ohio SEO - Your Vehicle Wraps Expert
Jun 24, 2020
Services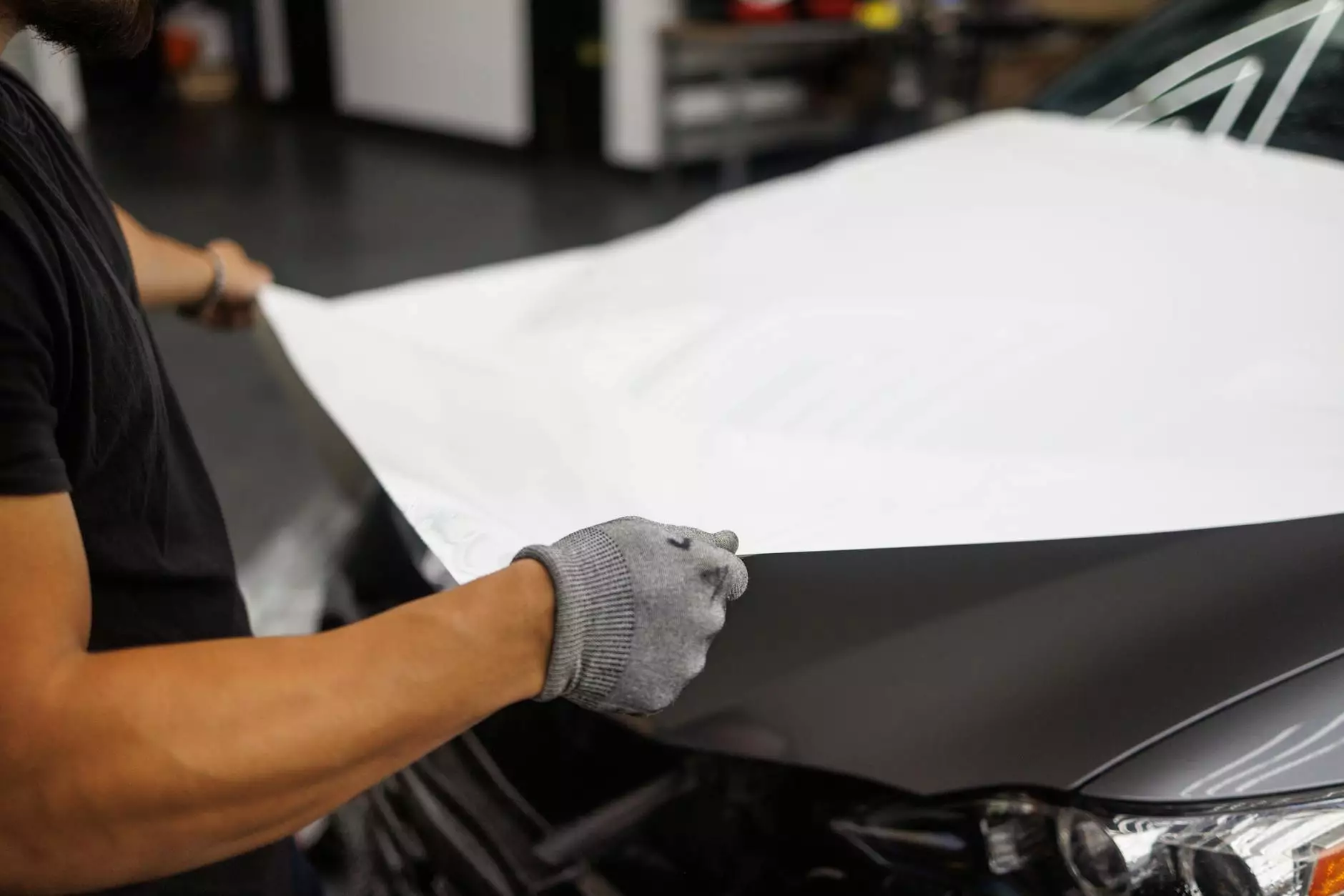 Get Noticed with Vehicle Wraps
If you're looking for a powerful way to promote your business and stand out from the competition, vehicle wraps are the answer. At Central Ohio SEO, we specialize in designing and installing high-quality vehicle wraps that will catch the attention of potential customers on the road. With our expertise and attention to detail, we'll transform your vehicles into mobile billboards that effectively promote your brand.
Why Choose Central Ohio SEO for Vehicle Wraps?
When it comes to vehicle wraps, quality is everything. You want a wrap that not only looks stunning but also lasts. At Central Ohio SEO, we take pride in our top-notch materials and skilled team of professionals who are dedicated to delivering exceptional results. Here's why you should choose us:
Experience: With years of experience in the industry, we know what it takes to create eye-catching vehicle wraps that make an impact.
Custom Designs: Our talented designers will work closely with you to create a custom wrap design that reflects your brand identity and captures the attention of your target audience.
High-Quality Materials: We only use premium quality vinyl and state-of-the-art printing techniques to ensure that your vehicle wrap not only looks great but also withstands the elements.
Professional Installation: Our expert installers will meticulously apply your vehicle wrap, making sure that it fits perfectly and looks seamless.
Cost-Effective: Vehicle wraps offer an excellent return on investment as they provide constant exposure for your business without the recurring costs of traditional advertising methods.
Free Quote: Contact us today to receive a free quote for your vehicle wrap project. We'll provide you with a detailed estimate and answer any questions you may have.
Benefits of Vehicle Wraps
Vehicle wraps are a powerful marketing tool that can benefit businesses of all types and sizes. Here are some key benefits of investing in vehicle wraps:
1. Increased Visibility
With a professionally designed vehicle wrap, your brand will gain instant visibility wherever your vehicles go. Whether you're parked or on the move, people will notice your business, leading to increased brand awareness and exposure.
2. Mobile Advertising
Unlike traditional forms of advertising, such as billboards or print ads, vehicle wraps provide constant exposure since your message travels with you wherever you go. This mobile advertising strategy allows you to reach a broader audience and expand your brand's reach.
3. Targeted Marketing
By strategically choosing the routes your vehicles travel, you can target specific geographic areas or demographics to reach your ideal customers. This targeted marketing approach maximizes your advertising efforts and increases the chances of attracting valuable leads.
4. Professional Image
A professionally designed vehicle wrap conveys a sense of professionalism and credibility. It instantly elevates your brand image and makes a lasting impression on potential customers. A well-designed wrap also demonstrates that you pay attention to detail, instilling trust and confidence in your business.
5. Cost-Effective Advertising
Compared to other forms of advertising, vehicle wraps offer excellent value for money. Once installed, your wrap will continue to market your business round the clock, without any recurring costs. With proper care and maintenance, a well-designed wrap can last for several years, making it a cost-effective long-term advertising solution.
Contact Central Ohio SEO for High-Quality Vehicle Wraps
When it comes to vehicle wraps, trust Central Ohio SEO for unparalleled quality and exceptional service. Our team of experts will work closely with you to create a custom wrap design that grabs attention and helps your business stand out.
Get in touch with us today for a free quote and let us help you take your advertising to the next level with stunning vehicle wraps. It's time to make an impact on the road!