6 Inbound Marketing Strategies for Landscape Companies
Jun 22, 2020
Marketing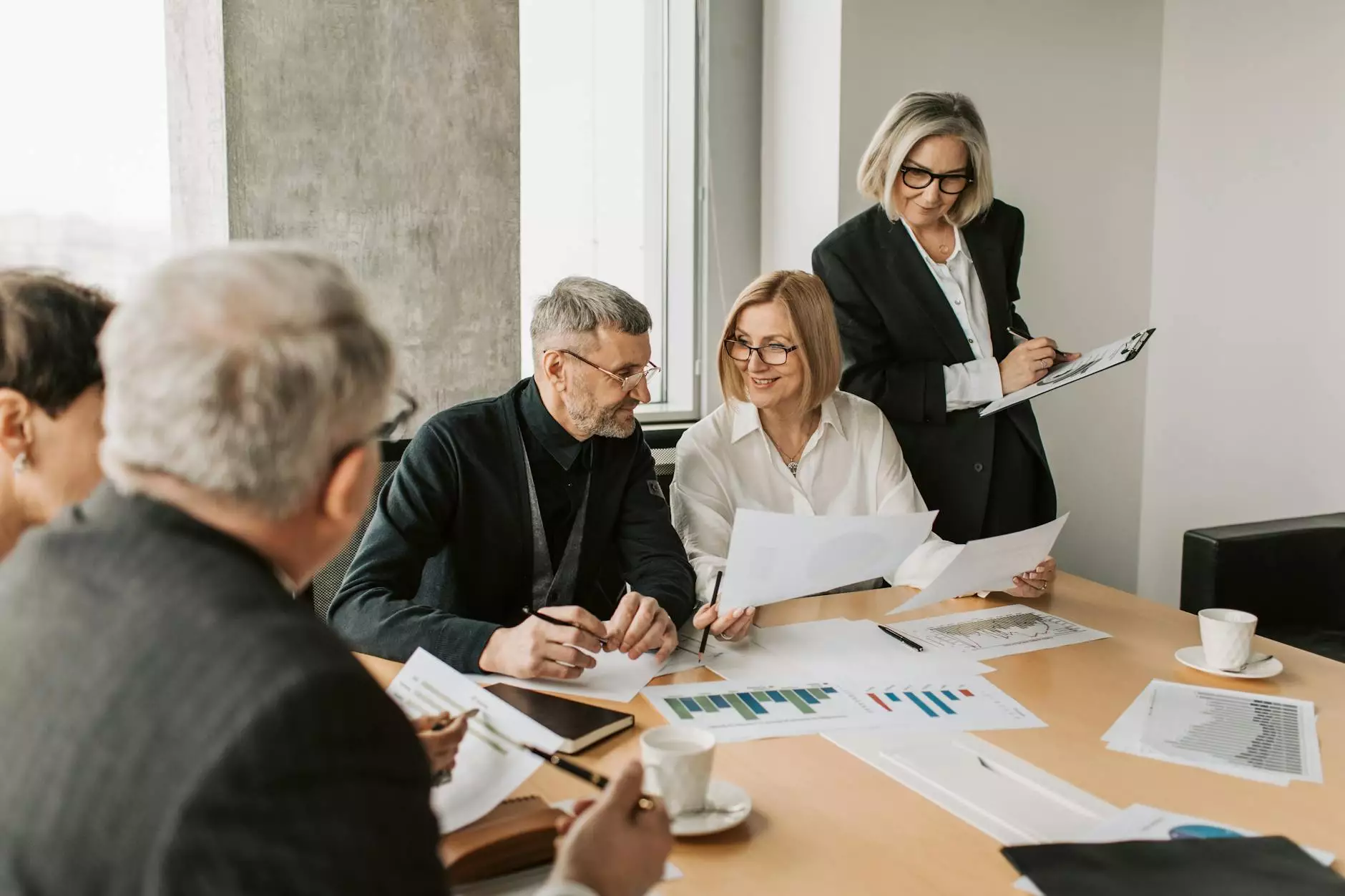 Introduction
Welcome to Central Ohio SEO, your premier destination for top-notch SEO services tailored specifically for businesses in the landscape industry. In today's digital era, having a strong online presence is essential for driving leads and staying ahead of the competition. In this article, we will explore six highly effective inbound marketing strategies that landscape companies can implement to boost their online visibility, attract more customers, and ultimately grow their business.
1. Search Engine Optimization (SEO)
When it comes to online visibility, search engine optimization (SEO) is paramount. By optimizing your website and content for relevant keywords, you can improve your website's organic rankings on search engine results pages (SERPs). This means that when potential customers search for landscaping services in your area, your company's website will appear at the top, increasing the chances of attracting qualified leads.
At Central Ohio SEO, we specialize in providing cutting-edge SEO techniques specifically designed for landscape companies. Our team of experts will conduct in-depth keyword research, optimize your website's on-page elements, and create high-quality content that resonates with your target audience. With our SEO services, you can expect a significant boost in your online visibility, resulting in increased traffic and more opportunities for conversions.
2. Content Marketing
Content marketing plays a crucial role in engaging your audience and building trust in your brand. By creating valuable and informative content, you can position yourself as an industry expert while providing value to potential customers. Whether it's blog posts, videos, or infographics, content marketing allows you to showcase your expertise and attract organic traffic to your website.
Our content marketing strategies at Central Ohio SEO are tailored specifically for landscape companies. We understand the unique challenges and requirements of your industry and craft compelling content that resonates with your target audience. From step-by-step guides on lawn care to design tips for outdoor spaces, our content will not only drive traffic but also establish your brand as a go-to resource in the landscaping industry.
3. Local SEO
For landscape companies, targeting local customers is crucial. Local search engine optimization (SEO) ensures that your business appears in local search results when potential customers search for services in their area. This is particularly important for brick-and-mortar businesses, as it drives foot traffic and encourages potential customers to reach out to you.
At Central Ohio SEO, we specialize in optimizing your website for local SEO. We will optimize your Google My Business listing, create location-specific landing pages, and ensure that your business is accurately listed in online directories. Our strategies will help you dominate local search results for landscape services in your area, giving you a competitive edge and driving targeted leads to your business.
4. Social Media Marketing
In today's digital landscape, social media platforms play a vital role in reaching potential customers and engaging with your audience. Social media marketing allows you to showcase your portfolio, share landscaping tips, and interact with your followers, building brand loyalty and trust.
Central Ohio SEO's social media marketing strategies are designed to enhance your online presence and broaden your reach. We will create compelling social media content, manage your accounts, and engage with your audience on platforms like Facebook, Instagram, and Twitter. By leveraging the power of social media, you can establish a strong online community, attract more followers, and ultimately generate leads for your landscape company.
5. Email Marketing
Email marketing remains one of the most effective ways to nurture leads and stay in touch with your customer base. By building an email list and sending targeted campaigns, you can keep your audience informed about your services, share promotions, and provide valuable content directly to their inbox.
At Central Ohio SEO, we can help you develop an effective email marketing strategy for your landscape company. From designing visually appealing templates to crafting engaging newsletters, we will ensure that your emails resonate with your audience and drive results. Whether you want to promote seasonal offers, share landscaping tips, or announce new services, our email marketing strategies will keep your customers engaged and eager to do business with you.
6. Online Reviews and Reputation Management
Positive online reviews and a strong reputation play a crucial role in attracting new customers and building trust in your brand. Today, potential customers heavily rely on online reviews before making purchasing decisions. Therefore, it is essential for landscape companies to actively manage their online reputation.
Central Ohio SEO specializes in online reputation management for landscape businesses. We will monitor and respond to reviews across various platforms, ensuring that your brand maintains a positive image. Our team will employ strategies to generate positive reviews and testimonials from satisfied customers, further boosting your credibility and attracting new leads.
Conclusion
Implementing the right inbound marketing strategies can make a significant difference in the success of your landscape company. By leveraging search engine optimization, content marketing, local SEO, social media marketing, email marketing, and online reputation management, you can drive more leads, increase conversions, and establish your brand as a leader in the industry.
When it comes to optimizing your online presence, Central Ohio SEO is your trusted partner. Contact us today and let us help you dominate the online landscape, attract more customers, and grow your business to new heights.