Episode 3: Inbound Marketing vs Outbound Marketing - Blog
Sep 27, 2018
Marketing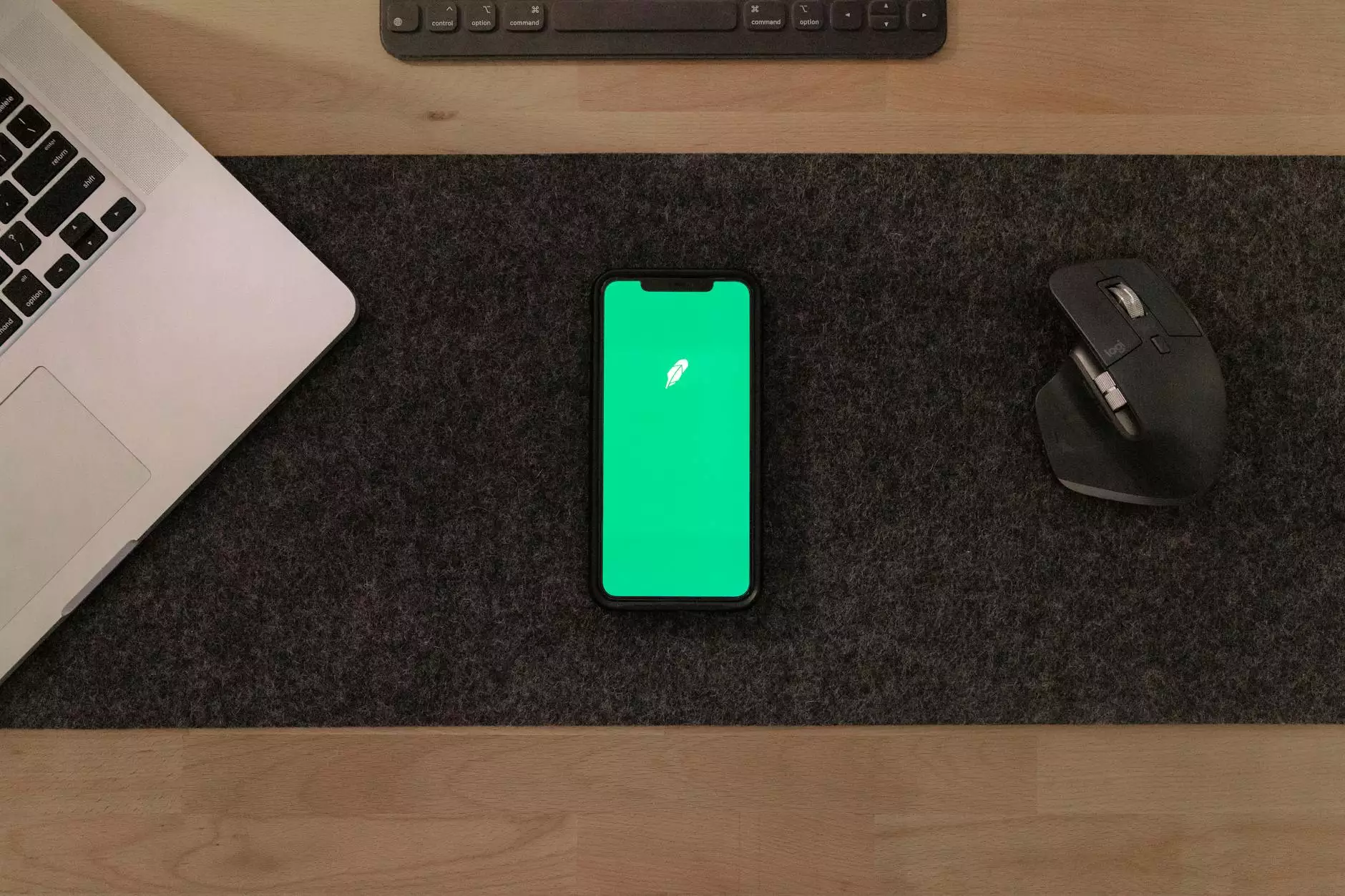 Introduction
Welcome to Episode 3 of our blog series where we delve into the exciting world of digital marketing. In this episode, we will explore the fundamental differences between inbound marketing and outbound marketing, and how Central Ohio SEO can help you navigate the ever-changing landscape of online advertising and promotion strategies.
The Basics: Inbound Marketing vs Outbound Marketing
Before diving into the details, let's understand the key distinctions between inbound marketing and outbound marketing. Inbound marketing focuses on attracting potential customers by creating valuable and engaging content that aligns with their needs and interests. This method aims to draw people in naturally, leveraging tactics such as search engine optimization (SEO), content creation, social media engagement, and email marketing.
On the other hand, outbound marketing is more traditional and involves actively pushing messages to a wide audience, often without targeting specific demographics. Traditional forms of outbound marketing include television and radio advertisements, direct mail campaigns, and cold calling. While outbound marketing can be effective in raising brand awareness, it is often less personalized than inbound marketing.
The Power of Inbound Marketing
Inbound marketing has gained significant traction in recent years due to its ability to build genuine connections with potential customers. By crafting content that addresses their pain points and answers their questions, businesses can establish themselves as thought leaders within their industry. Inbound marketing harnesses the power of organic search to attract high-quality traffic to your website, as people actively seek out information relevant to your products or services.
Central Ohio SEO understands the importance of developing a robust inbound marketing strategy that drives results. Through meticulous keyword research, content optimization, and on-page SEO techniques, we ensure that your website ranks highly on search engine results pages (SERPs), capturing the attention of your target audience organically.
The Benefits of Outbound Marketing
While inbound marketing has its merits, outbound marketing still plays a crucial role in certain situations. Outbound marketing techniques can provide immediate visibility and exposure, making it a valuable tool for promoting time-sensitive offers, special events, or new product launches. Outbound marketing channels allow businesses to reach a broad audience quickly and can be a useful addition to an integrated marketing strategy.
At Central Ohio SEO, we understand the delicate balance between inbound and outbound marketing. Our expertise in the field allows us to craft tailored strategies that maximize your online presence while considering the unique needs and goals of your business. We focus on achieving optimal results by leveraging the strengths of both inbound and outbound marketing techniques.
How Central Ohio SEO Can Help
As a leading provider of SEO services in the business and consumer services category, Central Ohio SEO has a proven track record of helping businesses increase their online visibility and drive growth. Our team of experienced professionals stays on top of industry trends, ensuring we can create effective strategies that keep our clients ahead of the competition.
Comprehensive Keyword Research
One of the primary pillars of our SEO services is thorough keyword research. We collaborate with you to understand your target audience and identify the most relevant and high-performing keywords that align with your business goals. By incorporating these keywords strategically into your website's content and meta-data, we enhance your chances of ranking prominently on search engines.
Innovative Content Creation
Our team of talented copywriters excels at creating engaging and informative content that resonates with your audience. Leveraging our deep understanding of inbound marketing techniques, we develop blog articles, guest posts, and website content that demonstrates your expertise and establishes trust and credibility among potential customers.
On-page Optimization and Technical SEO
Central Ohio SEO focuses on the technical aspects of SEO to ensure that your website is optimized for search engine crawlers, improving your chances of achieving higher rankings. We conduct comprehensive website audits, identify and rectify any technical issues, and optimize various elements such as meta tags, headers, and URL structures.
Social Media Engagement
In today's digital landscape, a strong social media presence is vital for successful marketing efforts. Central Ohio SEO can help elevate your social media strategy by creating captivating posts, fostering engagement, and building a loyal community of followers. By leveraging social media platforms effectively, we extend the reach of your content and drive more traffic to your website.
Conclusion
Inbound marketing and outbound marketing each have their strengths, and finding the right balance is crucial for a successful digital marketing strategy. Central Ohio SEO excels in developing customized approaches that combine the power of both methodologies. With our expertise in SEO services, innovative content creation, and comprehensive optimization techniques, we empower your business to outrank competitors and drive substantial growth through targeted and effective online marketing. Contact Central Ohio SEO today to embark on an exciting journey towards digital marketing success!