Media Feature: Cincy Chic
Aug 18, 2020
Blog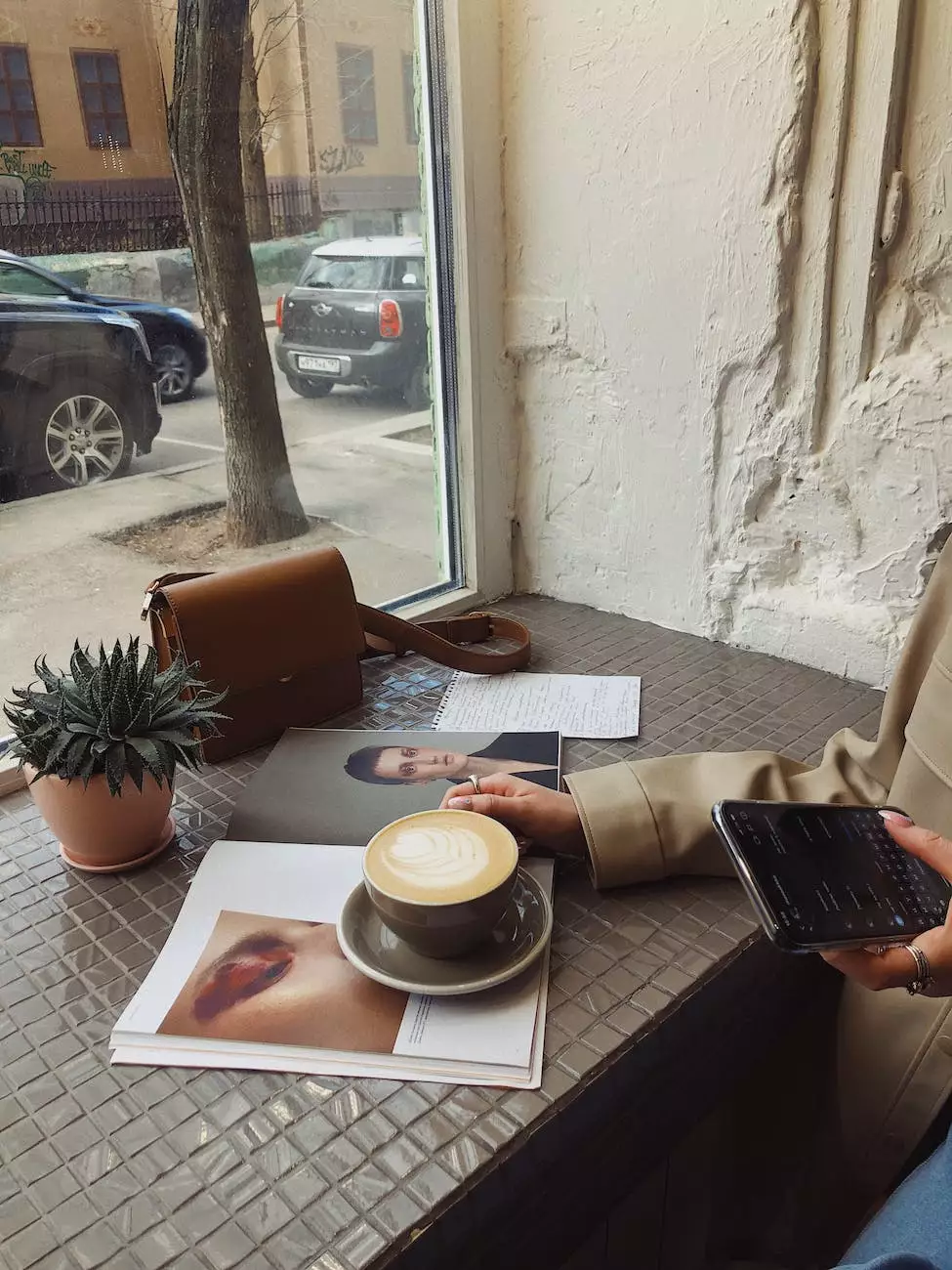 Welcome to Central Ohio SEO, your premier provider of top-notch SEO services for businesses in various industries. We are thrilled to share that our expertise has been recognized and featured on Cincy Chic, a renowned fashion and lifestyle online publication. This recognition is a testament to our commitment in helping businesses like yours achieve higher rankings on Google and enhance their online visibility.
Why Choose Central Ohio SEO?
When it comes to optimizing your website for search engines, Central Ohio SEO is your go-to partner. We take pride in our extensive experience and deep understanding of SEO strategies that can significantly impact your online presence.
Our team of highly skilled professionals is dedicated to staying ahead of the curve in the constantly evolving field of search engine optimization. We utilize the latest industry trends and cutting-edge techniques to ensure that your website surpasses your competition and secures a top position on Google's search results.
Our Expert SEO Services
At Central Ohio SEO, we offer a comprehensive range of SEO services customized to meet the unique needs of your business. Our expert team will work closely with you to develop a tailored SEO strategy that aligns with your business goals and drives tangible results.
1. Keyword Research and Optimization
Keyword research is the foundation of any successful SEO campaign. Our team conducts in-depth keyword analysis to identify the most relevant and high-performing keywords for your business. We then optimize your website content, meta tags, and other elements to ensure maximum visibility for these keywords.
2. On-Page Optimization
We meticulously optimize your website's on-page elements to enhance its overall search engine friendliness. This includes optimizing meta tags, header tags, URL structure, and internal linking to improve your website's crawlability and indexing.
3. Technical SEO
Our technical SEO experts conduct a thorough analysis of your website's technical aspects to ensure optimal performance. We address issues such as site speed, mobile-friendliness, crawlability, and indexability, leaving no stone unturned in the pursuit of SEO excellence.
4. Content Creation and Optimization
Content is king in the digital realm. Our team of skilled copywriters creates engaging, keyword-rich content that resonates with your target audience and drives organic traffic. We ensure that your website's content is optimized for search engines while delivering value to your visitors.
5. Link Building and Outreach
We understand the importance of acquiring high-quality backlinks to boost your website's authority and visibility. Our link building strategies are focused on establishing strong partnerships and connections within your industry to secure valuable backlinks that propel your website to the top of search engine rankings.
6. Local SEO
If you have a local business, our local SEO experts will help you dominate the local search landscape. We optimize your website for location-specific keywords and ensure your business listings are accurate and consistent across various online directories and platforms.
Contact Central Ohio SEO Today!
Don't miss out on the opportunity to work with Central Ohio SEO and experience the results-driven SEO services that can elevate your business to new heights. Contact us today to schedule a consultation and discover how our expertise can help you outrank your competitors and boost your online visibility.
Remember, Central Ohio SEO is your ultimate partner in driving organic traffic, increasing conversions, and growing your business. Let us take your online presence to the next level!