Use COVID-19 Hashtags to Show Empathy
Apr 28, 2023
Blog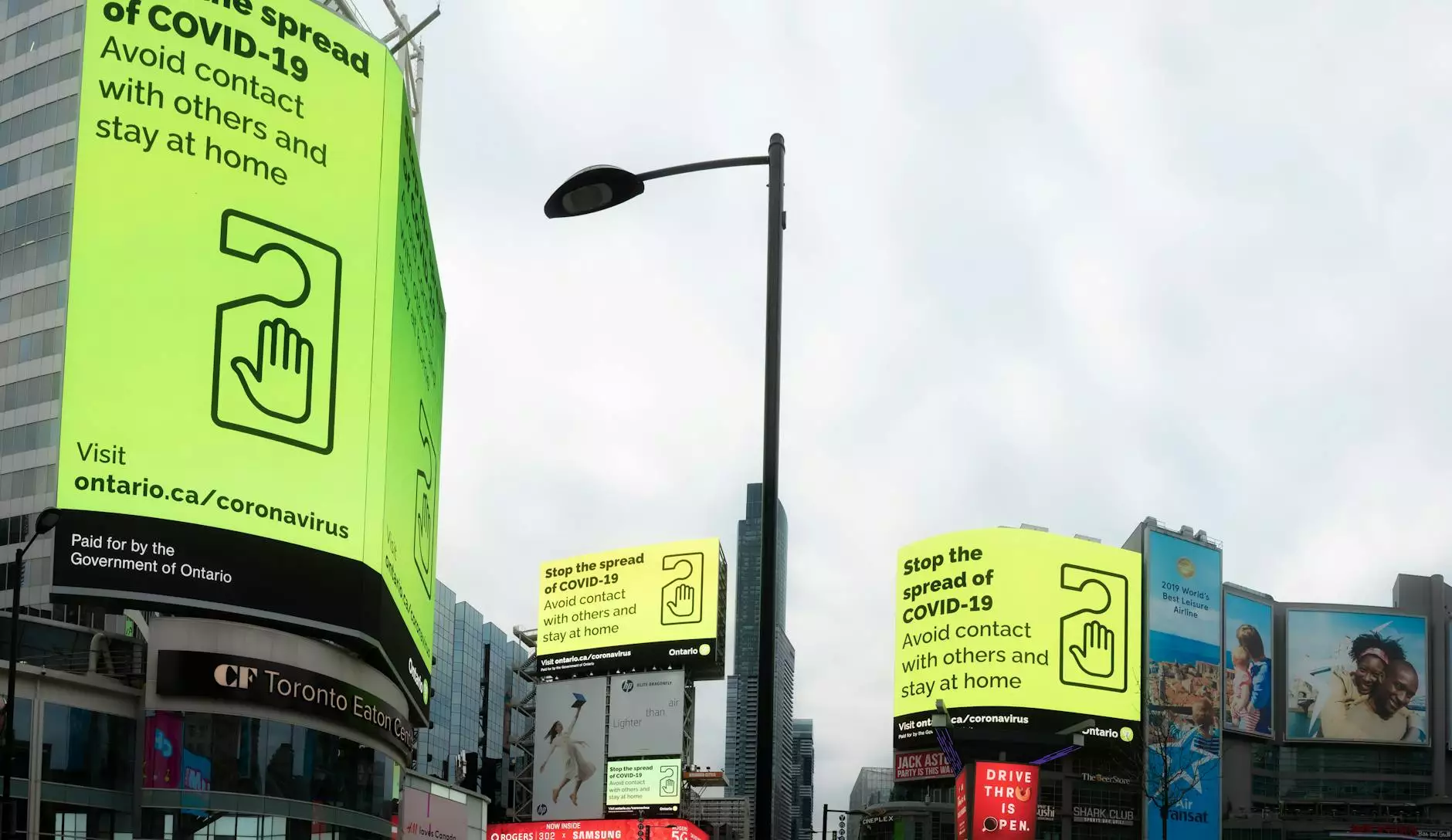 In these challenging times, when the world is grappling with the effects of the COVID-19 pandemic, it has become more important than ever to express empathy and stand in solidarity with others. Social media has emerged as a powerful platform to connect, share vital information, and show support for individuals, communities, and businesses affected by the pandemic.
The Power of Hashtags
Hashtags have revolutionized the way we explore, engage, and promote content on social media platforms. They play a crucial role in organizing conversations, making content discoverable, and increasing visibility. By utilizing COVID-19 hashtags strategically, businesses can not only reach a wider audience but also convey their empathy and support.
Choosing the Right Hashtags
It's essential to choose appropriate hashtags that align with your message and resonates with your target audience. Consider using hashtags related to COVID-19, such as #COVID19, #InThisTogether, #StaySafe, #FlattenTheCurve, and more. Additionally, research popular hashtags that are trending in your industry or region to maximize your visibility and engagement.
Creating Engaging Content
Once you've identified the relevant COVID-19 hashtags, the next step is to create compelling and engaging content. Craft messages that show empathy, support, and understanding towards those affected by the pandemic. Share insightful information, offer advice, or simply express your gratitude to frontline workers and essential service providers.
Building Connections
Social media platforms provide an opportunity to build connections and foster a sense of community. Engage with your audience by responding to their comments, sharing their stories, and amplifying their voices. By actively participating in conversations related to COVID-19, you can establish your brand as a trusted and empathetic source of information.
Central Ohio SEO: Helping You Stand Out
At Central Ohio SEO, we understand the importance of connecting with your target audience during challenging times. As a prominent provider of SEO services in the business and consumer services industry, we can help you leverage the power of COVID-19 hashtags to enhance your online presence.
Our Expertise
With years of experience in the field of search engine optimization, we have honed our skills to deliver exceptional results for our clients. Our team of SEO experts stays up-to-date with the latest industry trends and best practices to ensure your website ranks high on search engine result pages.
Comprehensive Keyword Optimization
Our SEO services encompass comprehensive keyword optimization. We conduct in-depth keyword research to identify relevant and high-ranking keywords related to your business. From integrating these keywords into your content to optimizing meta tags and descriptions, we leave no stone unturned to enhance your website's visibility.
Rich, Engaging Content
Our team of highly skilled copywriters excels in creating rich and engaging content that captivates your audience. We understand the nuances of crafting compelling narratives and incorporating strategic keyword placement to ensure your content ranks higher in search engine results. Let us help you tell your brand story effectively through SEO-optimized content.
Why Choose Central Ohio SEO?
We have a proven track record of delivering exceptional SEO results.
We prioritize understanding your unique business needs and tailoring our strategies accordingly.
Our team of experts provides personalized support and guidance throughout your SEO journey.
We stay ahead of the curve with the latest SEO techniques to keep your website competitive.
We offer transparent reporting and analysis to track the progress and success of our SEO campaigns.
Make a difference in the online landscape by utilizing COVID-19 hashtags to show empathy and enhance your brand's visibility. Partner with Central Ohio SEO today and let our SEO expertise propel your business to new heights.