Delicious Boutique: Responsive Website Design
Sep 29, 2022
Services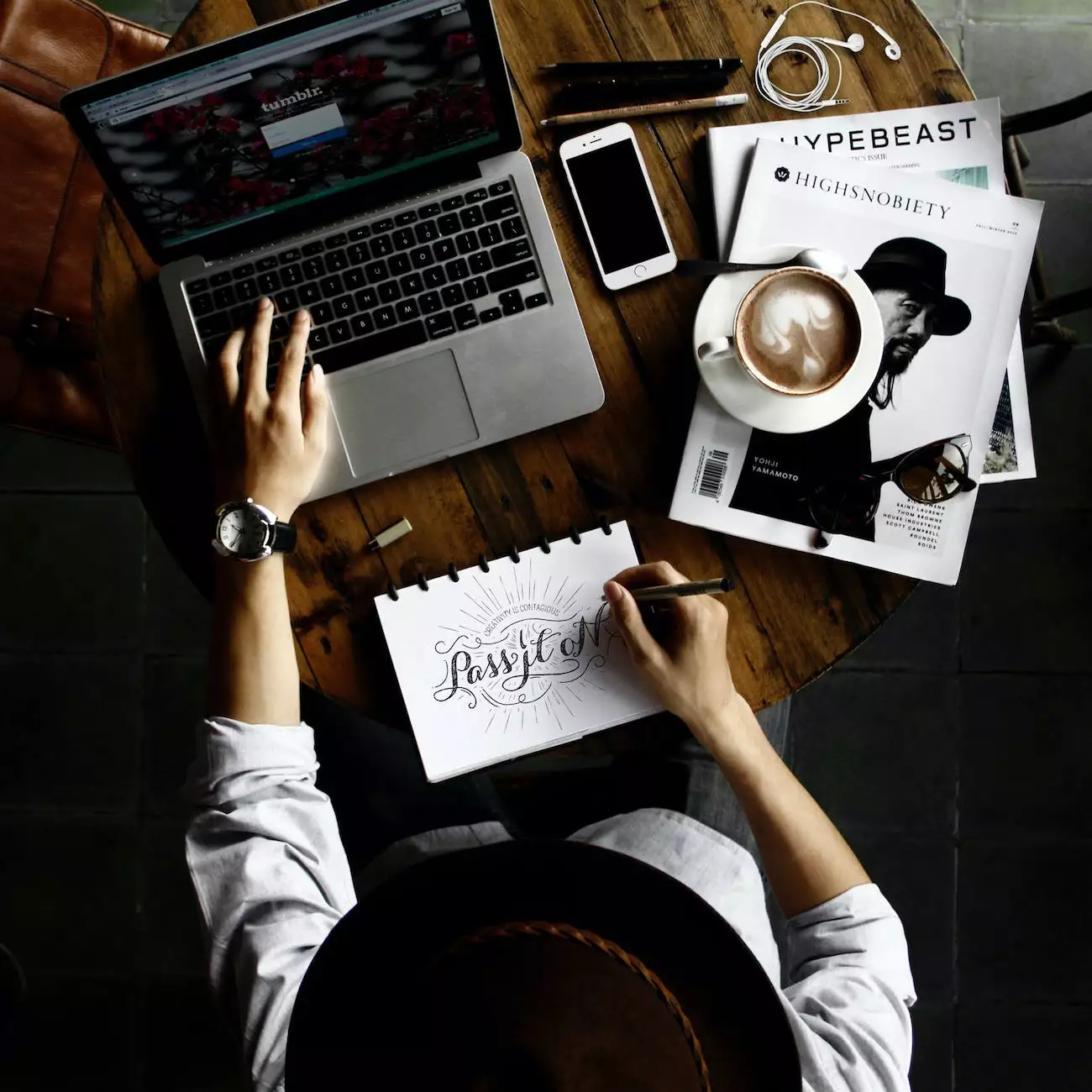 Introduction
Welcome to Central Ohio SEO! We are a leading provider of high-end SEO services specializing in the business and consumer services industry. In this case study, we dive into the project we completed for Delicious Boutique, a boutique clothing store looking for a responsive website design that would elevate their online presence. Read on to learn more about our approach, strategies, and the outstanding results we achieved together.
The Challenge
Delicious Boutique approached Central Ohio SEO with a challenge. They wanted to enhance their online visibility and engage with their target audience effectively. As a boutique clothing store, their website needed to accurately reflect their unique and stylish offerings while providing an optimal user experience on various devices and screen sizes. Our goal was to create a visually appealing and responsive website design that would not only attract more organic traffic but also convert visitors into loyal customers.
Our Approach
At Central Ohio SEO, we understand the importance of a comprehensive approach when it comes to website design and SEO. We started by conducting in-depth research on Delicious Boutique's target audience, competitors, and industry trends. This helped us gain valuable insights and develop a strategic plan for the project.
Keyword Research
Our team conducted thorough keyword research, identifying relevant and high-converting keywords specific to Delicious Boutique's offerings. By optimizing the website's content and metadata with these keywords, we aimed to improve its visibility on search engine result pages (SERPs) and attract qualified organic traffic.
Responsive Design Implementation
We implemented a responsive website design, ensuring that Delicious Boutique's website would adapt seamlessly to different devices and screen sizes. This was crucial in providing a positive user experience and reducing bounce rates, ultimately leading to increased conversions and sales.
Compelling Content Creation
Our talented copywriters crafted engaging and persuasive content that accurately portrayed the unique style and offerings of Delicious Boutique. By incorporating relevant keywords seamlessly into the content, we aimed to improve the website's organic visibility and create compelling calls to action that would drive conversions.
On-Page Optimization
We conducted meticulous on-page optimization, fine-tuning various elements of the website such as meta tags, headings, and image alt text. This ensured that search engines could easily understand and index the website's content, helping it rank higher in SERPs for relevant search queries.
The Results
Thanks to our comprehensive approach and collaborative efforts with Delicious Boutique, we achieved remarkable results that exceeded their expectations:
Significant Increase in Organic Traffic
Delicious Boutique experienced a substantial increase in organic traffic since the launch of their new responsive website. By targeting relevant keywords and optimizing the website's structure, we attracted a larger audience actively searching for their products.
Improved Search Engine Rankings
Our effective SEO strategies resulted in leading search engine rankings for Delicious Boutique. They now consistently appear on the first page of SERPs for various competitive keywords, solidifying their online presence and driving continuous organic traffic.
Enhanced User Experience (UX)
With the implementation of a responsive website design, Delicious Boutique's visitors enjoy a seamless browsing experience across different devices. This has resulted in increased engagement, longer session durations, and improved conversions.
Increase in Conversions and Sales
The combination of a visually appealing design, compelling content, and effective on-page optimization has led to a significant boost in conversions and sales for Delicious Boutique. Their improved online visibility and user experience have successfully translated into increased revenue.
Conclusion
Central Ohio SEO's collaboration with Delicious Boutique resulted in a remarkable website transformation, propelling their online presence to new heights. Our expertise in SEO and responsive website design, combined with a detail-oriented approach, has delivered outstanding results for our clients in the consumer services industry.
If you're looking to enhance your online visibility and drive significant organic traffic, contact Central Ohio SEO today. Our team of experts is ready to provide tailored SEO services that will help your business stand out in the digital landscape. Don't miss out on the opportunity to elevate your brand to new levels of success!