Google AMP Pages for Ecommerce - INFOGRAPHIC
Jul 13, 2019
Ecommerce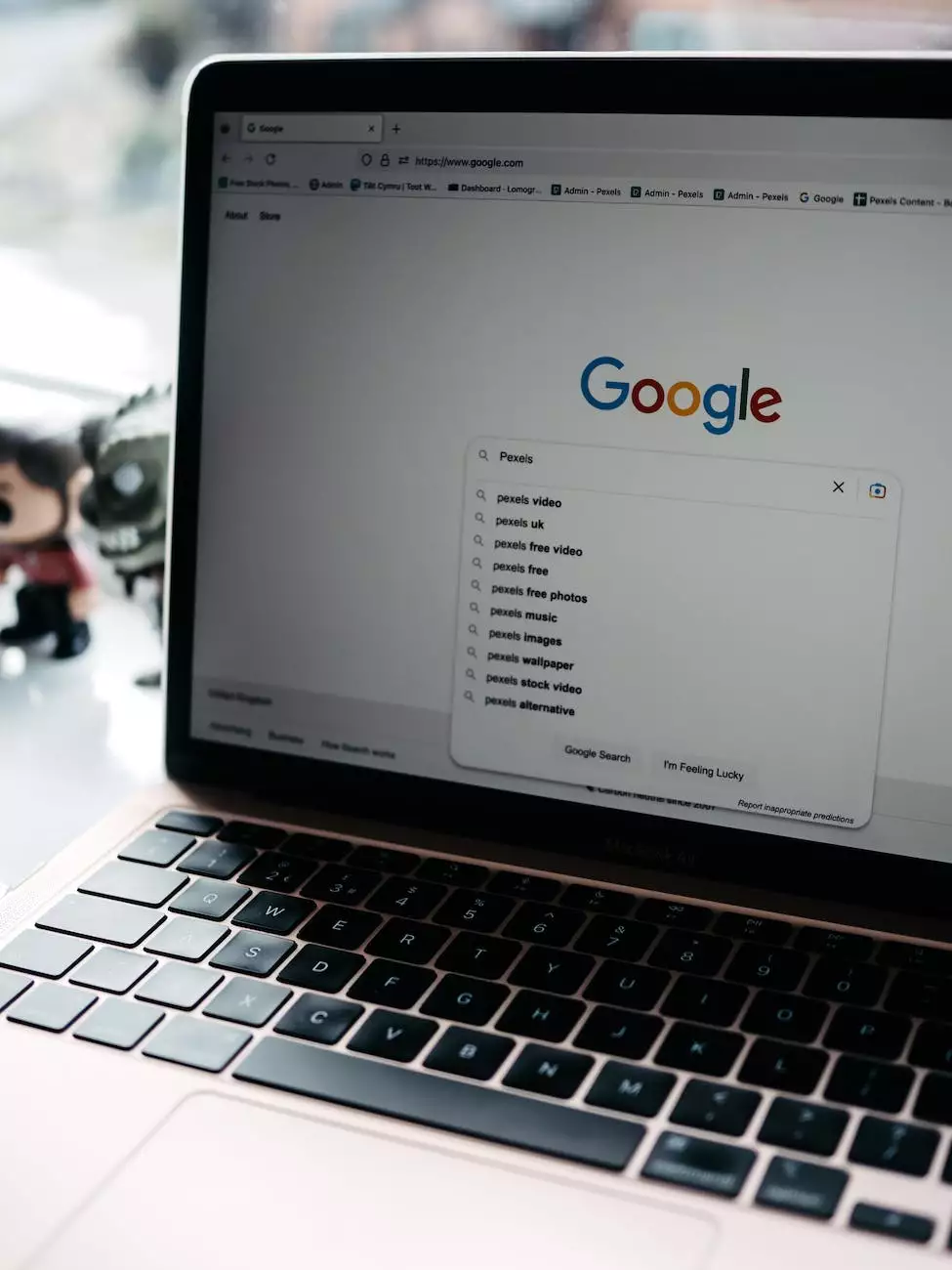 Introduction
Central Ohio SEO is proud to present this informative infographic that explores the numerous benefits of using Google Accelerated Mobile Pages (AMP) for ecommerce websites. As a leading provider of SEO services in the business and consumer services industry, we aim to provide valuable insights and strategies to help businesses improve their online presence and outrank their competitors.
What are Google AMP Pages?
Google AMP (Accelerated Mobile Pages) is an open-source project that aims to improve the performance and speed of mobile web pages. These pages are specifically designed to load quickly and seamlessly on mobile devices, providing a better user experience for mobile users.
Benefits of Google AMP Pages for Ecommerce
1. Improved Mobile User Experience
With the ever-increasing use of mobile devices for online shopping, it is crucial for ecommerce businesses to deliver a seamless and fast experience. Google AMP pages are optimized for mobile, ensuring that your website loads quickly, reducing bounce rate, and increasing user engagement.
2. Higher Search Rankings
Google has confirmed that website speed is a ranking factor for mobile search results. By implementing Google AMP pages for your ecommerce website, you can improve your chances of ranking higher in mobile search results, gaining a competitive edge over your rivals.
3. Increased Conversion Rates
Studies have shown that faster website loading times lead to higher conversion rates. When potential customers visit your ecommerce site and experience fast loading speeds, they are more likely to make a purchase or take the desired action. By utilizing Google AMP pages, you can optimize your website's performance and boost your conversion rates.
4. Enhanced SEO Performance
As a provider of SEO services, Central Ohio SEO understands the importance of search engine optimization in driving organic traffic to your website. By incorporating Google AMP pages, you can improve your website's SEO performance, leading to increased visibility, organic traffic, and ultimately, revenue growth for your ecommerce business.
5. Better Analytics Tracking
Google AMP pages allow for simplified tracking and analysis of user behavior and engagement through Google Analytics. This enables ecommerce businesses to gain valuable insights into their website's performance, identify areas for improvement, and make data-driven decisions to optimize their online presence.
6. Competitive Advantage
By adopting Google AMP pages for your ecommerce website, you gain a significant competitive advantage over businesses that have not yet optimized their pages for mobile. With the majority of online users accessing websites through mobile devices, it is crucial to provide the best possible user experience to stay ahead in the competitive market.
7. Increased Page Visibility and Click-Through Rate (CTR)
Google AMP pages are often featured in the "Top Stories" carousel at the top of mobile search results, increasing your page visibility and attracting more clicks. By leveraging Google AMP for your ecommerce website, you can drive more traffic and potentially increase your click-through rate (CTR), leading to higher conversion rates and revenue.
Central Ohio SEO - Your Trusted Partner
At Central Ohio SEO, we specialize in providing top-notch SEO services to businesses in the business and consumer services sector. Our team of experts stays up-to-date with the latest industry trends and best practices to help businesses achieve their online goals.
Whether you are looking to implement Google AMP pages, optimize your website's performance, or improve your overall search rankings, our experienced team can assist you every step of the way. Contact us today to learn more about how we can help your ecommerce business succeed in the digital landscape.