Infographics and Online Marketing - Blog
Feb 3, 2022
Blog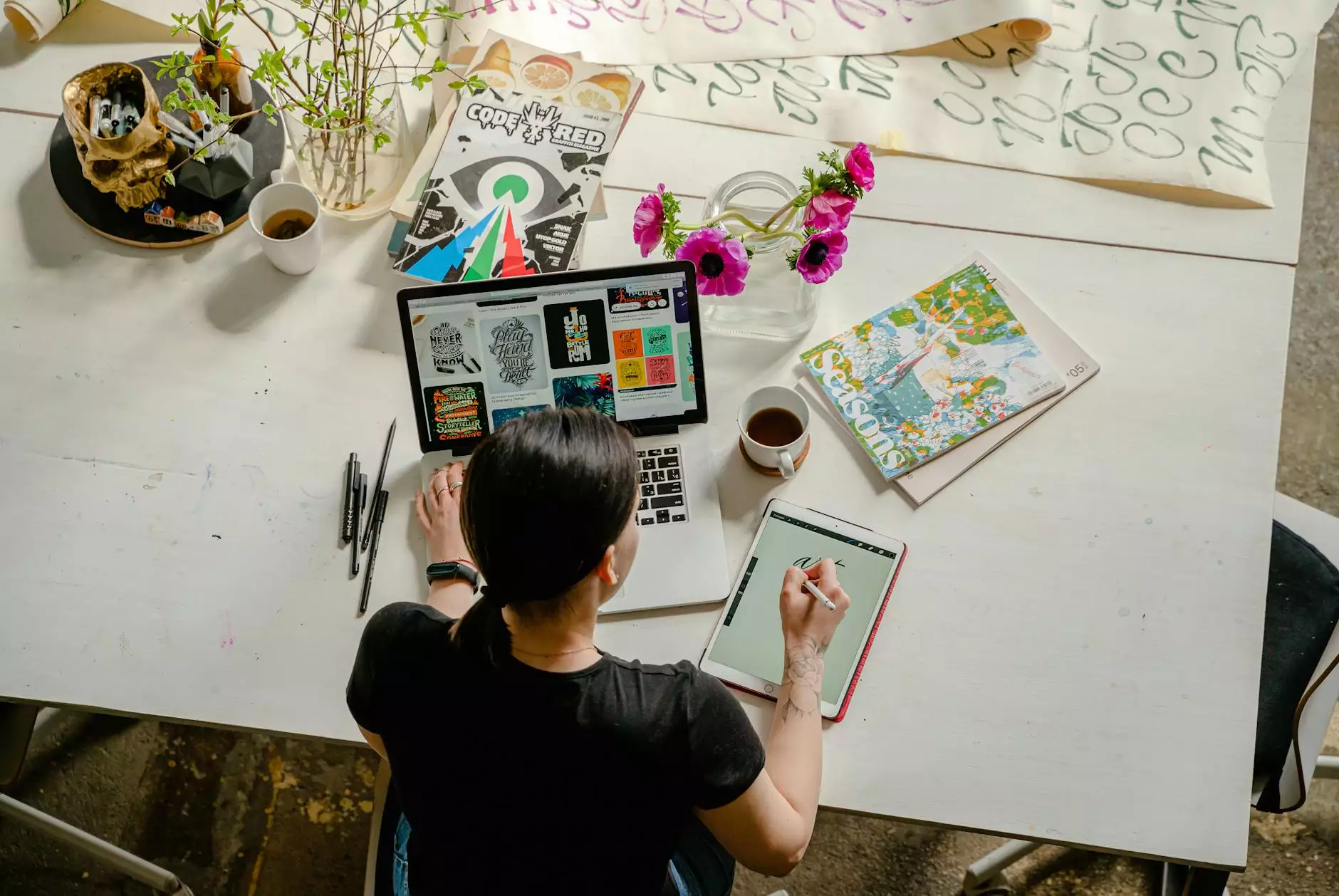 Introduction
As a leading provider of SEO services in the Business and Consumer Services industry, Central Ohio SEO understands the importance of staying up-to-date with the latest strategies and tactics for online marketing success. In this blog post, we will explore the powerful combination of infographics and online marketing and how it can help boost your business's visibility and engagement online.
The Power of Infographics in Online Marketing
Infographics have taken the digital marketing world by storm, and for good reason. They are visually appealing, highly shareable, and offer a concise and engaging way to present complex information. By presenting data and statistics in a visually appealing format, infographics capture the attention of your audience and make it easier for them to understand and retain information.
When used strategically in your online marketing efforts, infographics can help drive traffic to your website, increase social media engagement, and position your business as an authoritative source in your industry.
Creating Engaging Infographics
Now that you understand the power of infographics, let's explore how you can create engaging and shareable infographics for your online marketing campaigns.
1. Define Your Objective
Before diving into the design process, it's important to define the objective of your infographic. Are you trying to educate your audience about a specific topic? Are you using it to support a blog post or landing page? Understanding your goal will help you create a focused and impactful infographic.
2. Research and Gather Data
The success of an infographic lies in the accuracy and credibility of the data presented. Conduct thorough research and gather relevant statistics, facts, and figures to include in your infographic. Make sure to cite your sources to maintain transparency and build trust with your audience.
3. Craft a Compelling Story
An effective infographic tells a story. Structure your infographic in a logical and coherent manner, starting with an attention-grabbing headline and progressing through the information in a visually appealing way. Use clear and concise language to ensure your message is easily understood.
4. Design for Visual Impact
The visual elements of your infographic play a crucial role in capturing attention and retaining interest. Use eye-catching colors, appropriate fonts, and high-quality graphics to enhance the visual appeal of your infographic. Keep the design clean and uncluttered to avoid overwhelming your audience.
5. Optimize for Sharing
To maximize the reach of your infographic, optimize it for sharing on social media platforms. Include social sharing buttons, embed codes, and a call-to-action encouraging readers to share your infographic with their networks. Additionally, consider submitting your infographic to relevant directories and infographic sharing websites to further increase its visibility.
Integrating Infographics into Your Online Marketing Strategy
Now that you have a visually stunning and engaging infographic, it's time to incorporate it into your overall online marketing strategy.
1. Share on Social Media
Social media platforms are ideal for promoting your infographic and reaching a wider audience. Share it across your business's social media profiles, utilizing relevant hashtags and engaging captions to encourage interactions and sharing.
2. Include in Blog Posts and Newsletters
Enhance your blog posts and newsletters by embedding your infographic within relevant content. This will not only make your content more visually appealing but also provide valuable supplemental information to your audience.
3. Reach Out to Influencers
Identify influential individuals or websites in your industry and reach out to them with your infographic. Personalized outreach and collaboration with influencers can significantly amplify the visibility of your infographic and attract more targeted traffic to your website.
4. Utilize Email Marketing
Incorporate your infographic into your email marketing campaigns to engage subscribers and drive traffic to your website. Use compelling subject lines and include a clickable thumbnail of your infographic within the email to encourage click-throughs.
5. Measure and Analyze
Track the performance of your infographic using analytics tools to gain insights into its effectiveness. Monitor metrics such as website traffic, social media shares, and backlinks generated to determine the impact of your infographic on your online marketing efforts.
Conclusion
Infographics, when integrated effectively into your online marketing strategy, have the power to boost your business's visibility, engage your audience, and establish your authority in the industry. By following the steps outlined in this blog post, you can create compelling infographics that captivate your audience and drive meaningful results for your business.
Central Ohio SEO, as a trusted provider of SEO services in the Business and Consumer Services industry, is here to support your online marketing journey. Reach out to us today to learn more about how we can help you harness the power of infographics and optimize your online presence.