Changing Your YouTube: Children's Online Privacy Protection Act
Jan 29, 2021
Web Design Articles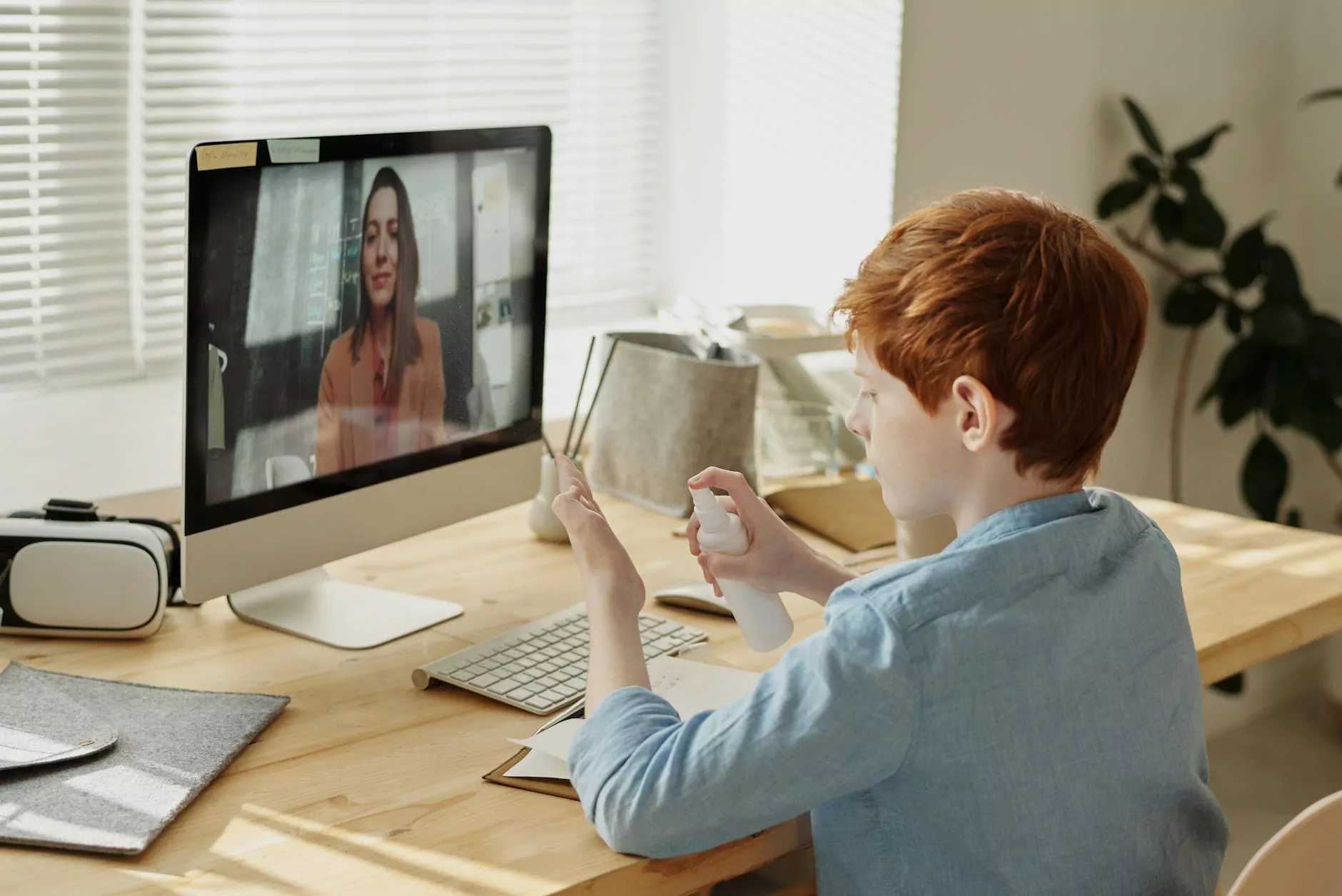 Introduction
Welcome to Central Ohio SEO, your trusted source for expert SEO services in the category of Business and Consumer Services. In this comprehensive guide, we will delve into the intricacies of changing your YouTube settings to comply with the Children's Online Privacy Protection Act (COPPA).
Understanding COPPA
The Children's Online Privacy Protection Act (COPPA) is a legislation that aims to protect the privacy and personal information of children under the age of 13 who use online services. YouTube, being one of the most popular video-sharing platforms, has implemented specific guidelines to ensure compliance with COPPA and safeguard the privacy of its young users.
Why Compliance Matters
As a responsible content creator or business owner, it is crucial to comply with COPPA guidelines when your target audience includes children. Failure to comply can lead to severe penalties and legal consequences. Moreover, respecting children's privacy builds trust among your audience, demonstrating your commitment to their well-being.
Changing Your YouTube Settings
Step 1: Sign in to your YouTube Account
To begin the process of changing your YouTube settings to comply with COPPA, sign in to your YouTube account using your credentials. If you don't have an account, create one by following the simple on-screen instructions.
Step 2: Access YouTube Studio
In the YouTube Studio interface, you will find a range of tools and features to manage and customize your channel. This is where you can make the necessary changes to comply with COPPA.
Step 3: Navigate to Settings
Click on your profile icon in the top-right corner of the screen and select "Settings" from the dropdown menu. This will take you to the settings page, where you can modify various aspects of your YouTube channel.
Step 4: Advanced Settings
Within the settings page, locate and click on the "Channel" tab. From there, select "Advanced settings." This is where you can configure settings related to COPPA compliance.
Step 5: Enable "Made for Kids" Content
Under the Advanced settings, there will be an option to enable or disable "Made for kids" content. If your content is intended for children, enable this option. If not, leave it disabled. YouTube's algorithms use this information to deliver appropriate content and ensure compliance with COPPA.
Step 6: Review and Save
Take a moment to review all the changes you have made in the settings. Once you are satisfied, click on the "Save" button to apply the changes to your channel. It's important to regularly review your settings to ensure ongoing compliance with COPPA regulations.
Additional Best Practices
Alongside changing your YouTube settings, there are other best practices you can follow to enhance children's online privacy protection:
Create age-appropriate content: Tailor your videos to suit the intended age group without compromising their privacy.
Disable comments on children's videos: Prevent potential privacy risks by disabling comments to protect young viewers from harmful interactions.
Educate yourself on COPPA guidelines: Stay updated with any changes to COPPA regulations to ensure continuous compliance.
Seek legal advice if uncertain: If you have any doubts or concerns regarding COPPA compliance, consult with legal professionals experienced in online privacy laws.
Conclusion
Ensuring compliance with COPPA and protecting children's online privacy is of utmost importance when using YouTube as a content creator or business owner. By following the steps outlined in this guide, you can confidently change your YouTube settings to align with COPPA guidelines. Remember to stay informed about any updates to ensure continued compliance and the safety of young users. For professional SEO services and further assistance, rely on Central Ohio SEO, your go-to partner for all your SEO needs.