Optimizing the Fundamentals of an eCommerce Website
Feb 13, 2020
Ecommerce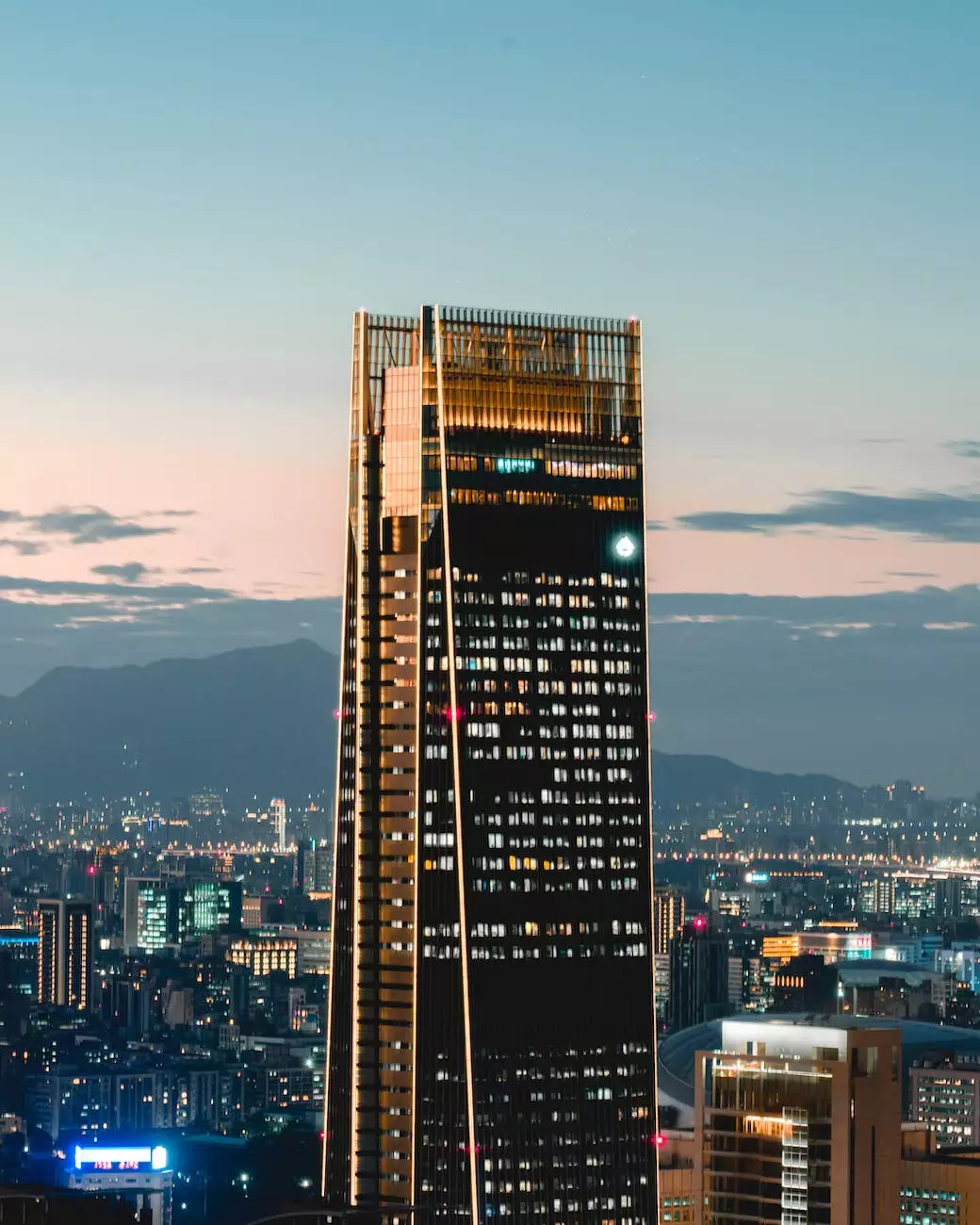 Introduction
Welcome to Central Ohio SEO's comprehensive guide on optimizing the fundamentals of an eCommerce website. In this guide, we will provide you with expert tips and strategies to help you improve your website's search engine rankings and drive more organic traffic, thereby maximizing your online business potential.
Why Optimization is Crucial for eCommerce Websites
Optimizing an eCommerce website is essential for businesses looking to reach their target audience effectively. With the increasing competition in the online marketplace, it is crucial to stay ahead and make your website more visible to potential customers. By implementing the right optimization techniques, you can improve your website's visibility, increase organic traffic, enhance user experience, and ultimately drive more conversions and sales.
Keyword Research and Analysis
One of the primary steps in optimizing an eCommerce website is conducting thorough keyword research and analysis. Understanding the search terms and phrases that your target audience uses when looking for products or services similar to yours is crucial. By selecting the right keywords and incorporating them strategically throughout your website, you can increase your chances of ranking higher in search engine result pages (SERPs).
Keyword Research Tools
There are various effective keyword research tools available that can assist you in identifying relevant keywords for your eCommerce website. Some popular tools include Google Keyword Planner, SEMrush, Moz Keyword Explorer, and Ahrefs. These tools provide insights into search volume, competition, and other relevant metrics to help you make informed decisions regarding your keyword strategy.
Long-Tail Keywords
When conducting keyword research for your eCommerce website, consider incorporating long-tail keywords. Long-tail keywords consist of longer phrases that are more specific to the products or services you offer. These keywords tend to have lower search volumes but higher conversion rates. By including long-tail keywords in your content, such as in product descriptions, blog posts, and category pages, you can attract more qualified traffic and improve your chances of making sales.
Optimized On-Page Elements
Optimizing various on-page elements of your eCommerce website is crucial for improved search engine rankings and user experience. Here are some essential elements to focus on:
Page Titles
Page titles play a significant role in SEO. Each page on your eCommerce website should have a unique, keyword-rich title that accurately describes the content. Use HTML heading tags, such as
, , and , to structure your page titles and incorporate relevant keywords.Meta Descriptions
Meta descriptions provide a concise summary of your webpage's content and help search engines understand what it is about. Include relevant keywords naturally while crafting compelling and persuasive meta descriptions for each page of your eCommerce website. Aim to entice users to click through to your website by providing a clear value proposition.
Header Tags
Utilize HTML header tags, such as
and , within your eCommerce website's content to structure it hierarchically. Headers help search engines understand the context and importance of the respective sections, and incorporating keywords in headers can further boost your SEO efforts.URL Structure
An optimized URL structure is essential for both search engines and users. Ensure your URLs are descriptive, concise, and include relevant keywords. For example, instead of using generic URLs like "www.example.com/product12345," opt for descriptive URLs like "www.example.com/category/product-name."
Image Optimization
Incorporating images within your eCommerce website is crucial for engaging users and enhancing the visual appeal. However, don't forget to optimize your images for search engines. Use relevant keywords in image file names, alt tags, and descriptions to make them more discoverable and improve your website's overall SEO.
Content Optimization
Quality content is the backbone of every successful eCommerce website. By optimizing your website's content, you can improve search engine rankings and provide valuable information to your target audience. Here are some key aspects to consider:
Product Descriptions
When optimizing an eCommerce website, pay special attention to your product descriptions. Craft unique, informative, and keyword-rich descriptions that highlight the key features, benefits, and unique selling points of each product. High-quality product descriptions not only improve your website's search rankings but also help potential customers make informed purchase decisions.
Blog Content
Integrating a blog section within your eCommerce website is a smart strategy. By regularly publishing optimized, relevant, and valuable blog content, you can target long-tail keywords, build authority in your niche, and attract more organic traffic. Focus on addressing common customer queries, providing insightful tips, and showcasing your expertise to engage your target audience effectively.
User-Generated Content
User-generated content, such as customer reviews and testimonials, can significantly impact your website's SEO. Positive reviews not only provide valuable social proof but also add fresh and relevant content to your website. Encourage customers to leave reviews, and make sure to incorporate structured data markup to help search engines understand and display the reviews effectively.
Mobile Optimization
In today's mobile-driven era, optimizing your eCommerce website for mobile devices is crucial. With the increasing number of users accessing the internet through smartphones and tablets, search engines prioritize websites that offer a seamless mobile experience. Ensure your website is mobile responsive, loads quickly, and provides an intuitive and user-friendly interface across various screen sizes.
Technical SEO Considerations
Technical SEO plays a significant role in optimizing an eCommerce website. Addressing the following aspects can improve your website's overall SEO performance:
Website Speed
Optimizing your website's loading speed is crucial for user experience and SEO. Minimize image sizes, use caching mechanisms, and employ content delivery networks (CDNs) to ensure your web pages load quickly. Tools like Google PageSpeed Insights can provide valuable suggestions for improving your website's speed and performance.
Website Structure
A well-structured website is easier for search engine crawlers to navigate and understand. Use XML sitemaps to facilitate indexation, ensure proper internal linking between related pages, and utilize breadcrumb navigation to enhance user experience.
Schema Markup
Implementing schema markup can provide search engines with additional information about your eCommerce website and its various elements. Schema markup helps search engines display rich snippets in SERPs, enhancing your website's visibility and click-through rates.
Conclusion
Optimizing the fundamentals of an eCommerce website is crucial for driving organic traffic and improving search engine visibility. By conducting detailed keyword research, optimizing on-page elements, creating valuable content, prioritizing mobile optimization, and addressing technical SEO considerations, you can enhance your website's performance and outrank competitors in search engine results. Take these expert tips into consideration and stay ahead in the ever-competitive online marketplace.