HubSpot for Law Firms: A Must Have for Your Tech Stack
Jul 10, 2020
Blog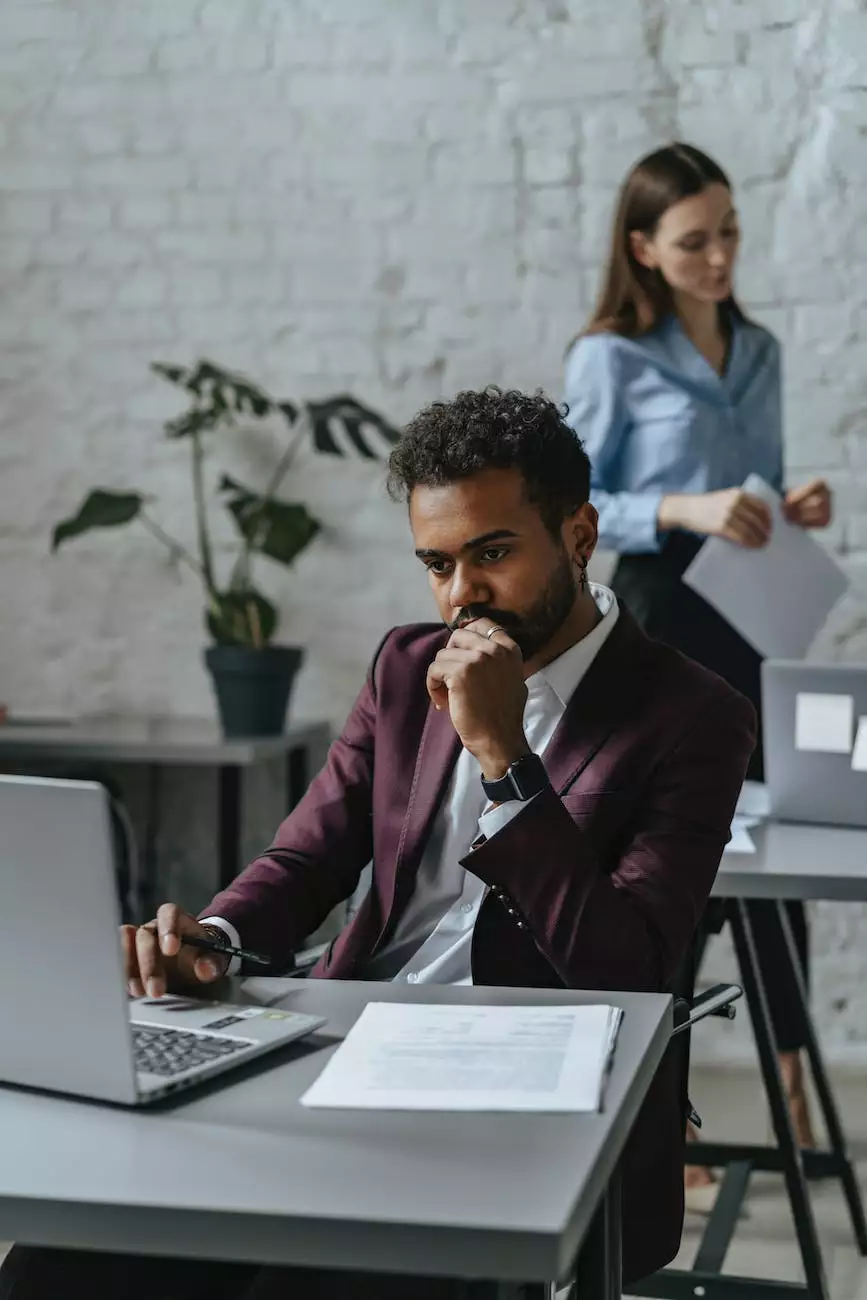 Overview
Benefits of HubSpot for Law Firms
Key Features for Law Firms
Integration with Your Tech Stack
Success Stories
Contact Us Today
Overview
In today's digital age, law firms must adopt innovative technologies to stay competitive. HubSpot, a leading marketing and sales automation platform, offers a range of powerful features tailored specifically for law firms. At Central Ohio SEO, we understand the importance of integrating HubSpot into your tech stack to drive growth and maximize your marketing efforts.
Benefits of HubSpot for Law Firms
HubSpot provides a comprehensive suite of tools designed to enhance your law firm's online presence and attract potential clients. By implementing HubSpot, you can benefit from:
Increase Lead Generation: Generate more leads through optimized landing pages, forms, and call-to-action buttons.
Enhanced Customer Relationship Management (CRM): Streamline your client management process by organizing and tracking interactions with ease.
Targeted Email Marketing: Create personalized email campaigns to nurture leads and convert them into clients.
Social Media Management: Manage and schedule social media posts on various platforms to engage with your audience effectively.
Content Creation: Develop high-quality, informative content to establish thought leadership and attract potential clients.
Marketing Analytics: Gain valuable insights into your marketing campaigns, allowing you to make data-driven decisions for better results.
Key Features for Law Firms
HubSpot offers a range of features that can revolutionize your law firm's marketing strategies. Some of the notable features include:
1. Lead Generation and Conversion
HubSpot's versatile tools allow you to capture and convert leads efficiently. Create professional landing pages, optimize forms, and implement smart CTAs to drive conversions and grow your client base.
2. Customer Relationship Management (CRM)
Effortlessly manage your clients' information, track communication history, and automate follow-ups. HubSpot's CRM provides a centralized platform to streamline your client management process and ensure efficient collaboration within your firm.
3. Targeted Email Marketing
Personalize your email campaigns with ease using HubSpot's robust email marketing tools. Segment your audience, create tailored content, and automate email workflows to nurture leads, increase engagement, and drive conversions.
4. Social Media Management
Save time and manage your social media presence effectively with HubSpot's intuitive social media management tools. Schedule posts, monitor engagement, and analyze performance to optimize your social media strategy and engage with your target audience.
5. Content Creation and Optimization
Develop high-quality content that resonates with your audience and establishes your law firm as a thought leader. HubSpot's content creation and optimization tools enable you to create compelling blog posts, landing pages, and website content that ranks well on search engines.
6. Marketing Analytics
Gain valuable insights into your marketing campaigns with HubSpot's comprehensive analytics. Measure the success of your campaigns, track key metrics, and identify areas for improvement. Make data-driven decisions and optimize your marketing efforts for maximum impact.
Integration with Your Tech Stack
Integrating HubSpot with your existing tech stack is seamless and can significantly enhance your overall efficiency. HubSpot offers integrations with popular tools and platforms commonly used by law firms, including:
Case Management Systems: Connect HubSpot's CRM with your preferred case management system for a complete overview of your clients and cases.
Email Platforms: Sync your email platform with HubSpot to streamline communication and ensure consistent messaging.
Document Management Systems: Link your document management system to HubSpot for easy access to case-related files and documents.
Time and Billing Software: Integrate HubSpot with your time and billing software to streamline invoicing and financial processes.
By integrating HubSpot into your tech stack, you can eliminate silos, improve data accuracy, and create a unified system that empowers your law firm to deliver exceptional client experiences.
Success Stories
Many law firms have experienced tremendous success by leveraging HubSpot's powerful features. Here are a few success stories:
1. XYZ Law Firm
XYZ Law Firm implemented HubSpot and witnessed a 50% increase in lead generation within the first three months. With targeted email marketing and data-driven decision making, they successfully converted leads into loyal clients, resulting in substantial revenue growth.
2. ABC Law Group
ABC Law Group integrated HubSpot's CRM with their case management system, streamlining client management and improving collaboration within the firm. By leveraging HubSpot's content creation tools, they established themselves as thought leaders, attracting high-value clients and expanding their practice areas.
3. DEF Legal Services
DEF Legal Services optimized their social media strategy using HubSpot's social media management tools. By engaging with their target audience through relevant and timely content, they experienced a significant increase in brand visibility, resulting in a higher number of inbound inquiries.
Contact Us Today
At Central Ohio SEO, we specialize in helping law firms unlock the full potential of HubSpot. Our team of SEO experts and high-end copywriters can assist you in implementing HubSpot's features effectively, optimizing your website's visibility, and driving meaningful results for your law firm.
Don't miss out on the opportunity to surpass your competitors and elevate your law firm's marketing efforts. Contact us today to learn more about how HubSpot can transform your law firm's tech stack.
© 2022 Central Ohio SEO - Business and Consumer Services - SEO services