How to Get More Google Reviews for Your Business
Apr 3, 2018
Blog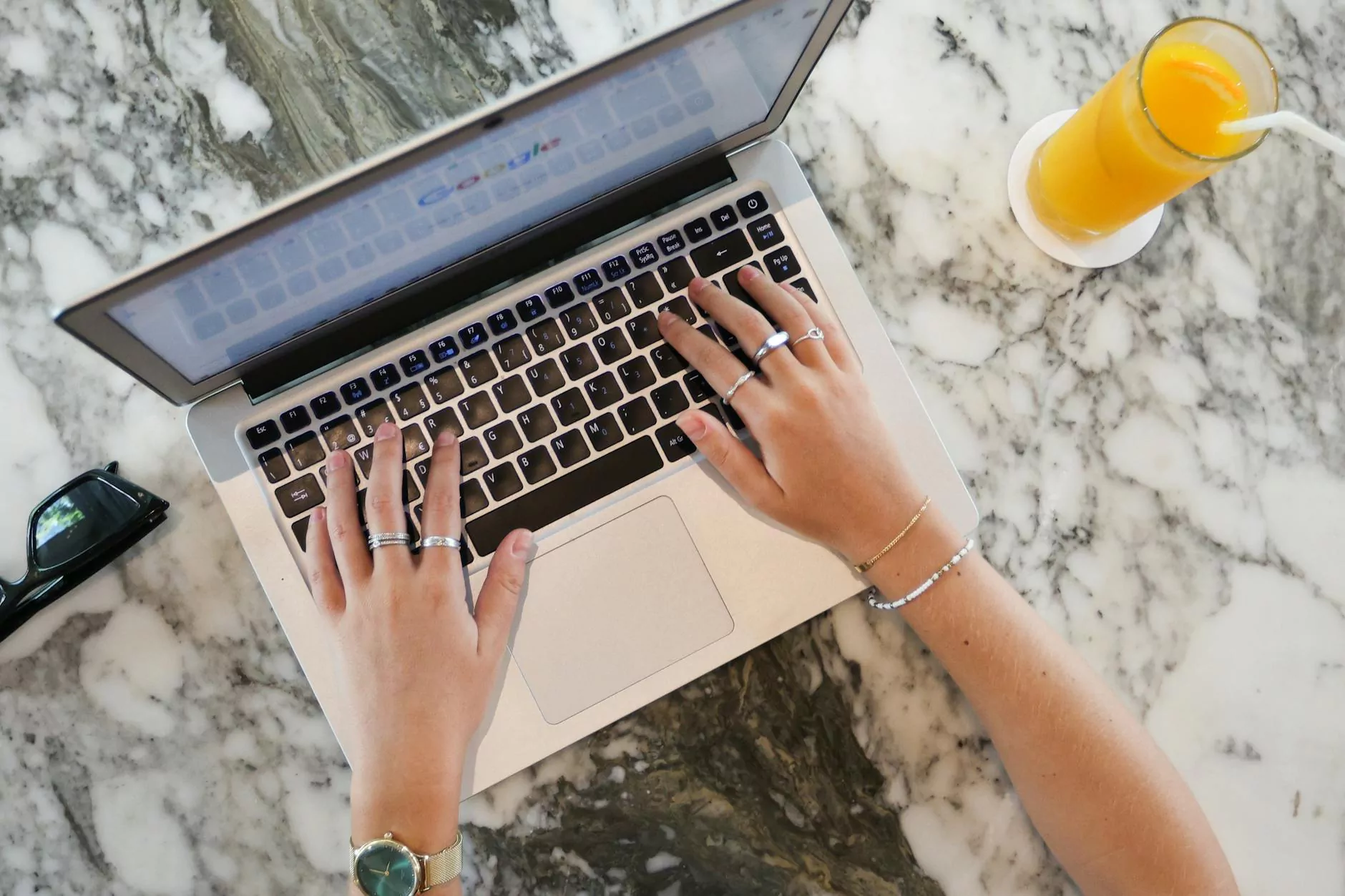 The Importance of Google Reviews
As an expert in Business and Consumer Services - SEO services, Central Ohio SEO understands the crucial role that Google reviews play in enhancing a business's online reputation and attracting new customers. In today's digital age, online reviews have a significant influence on consumer buying decisions. Google reviews, in particular, hold immense weight and have the power to shape perceptions about your business. It's essential to actively work on increasing the number and quality of Google reviews to establish trust and credibility in the eyes of potential customers.
Why Are Google Reviews Valuable?
Google reviews directly impact your business's online visibility and rankings on search engine results pages (SERPs). Positive reviews indicate to search engines like Google that your business is trustworthy, reliable, and provides a satisfactory customer experience. Consequently, businesses with a large number of positive Google reviews are more likely to rank higher in search results, leading to increased organic traffic and potential sales. Additionally, Google reviews also serve as social proof, influencing potential customers to choose your business over competitors.
1. Encourage Happy Customers to Leave Reviews
The first step to getting more Google reviews is to proactively encourage your satisfied customers to share their experiences. Train your staff to provide excellent customer service and go above and beyond to exceed customer expectations. When customers have a positive experience, kindly ask them to leave a review on your Google My Business page. Make it a seamless process by providing clear instructions and direct links to your review page.
2. Optimize Your Google My Business Listing
Optimizing your Google My Business (GMB) listing is crucial for attracting more reviews. Ensure that all information on your GMB profile is complete, accurate, and up-to-date. Add high-quality images, business hours, contact details, and a compelling business description. A well-optimized GMB listing makes it easier for customers to find your business and leave reviews.
3. Leverage Customer Feedback Surveys
Implementing customer feedback surveys is an effective way to gather valuable insights and encourage customers to leave reviews. Use online survey tools or email campaigns to collect feedback from your customers. In your surveys, ask specific questions about their experience with your business and prompt them to leave a review if they were satisfied. Make sure to follow up with personalized thank you messages to customers who provide feedback or leave reviews.
4. Provide Incentives for Leaving Reviews
Offering incentives to customers who leave reviews can be a powerful motivator. However, it's essential to follow Google's guidelines and avoid offering incentives in exchange for positive reviews. Instead, provide incentives such as discounts, exclusive offers, or entries into prize draws to customers who leave honest and unbiased reviews. This encourages customers to share their genuine experiences while benefiting from your business's incentives.
5. Respond to Reviews, Both Positive and Negative
Engaging with your customers by responding to their reviews demonstrates your dedication to customer satisfaction. Respond promptly and professionally to all reviews, whether they are positive or negative. Thank customers for their positive feedback and address any concerns or complaints in a polite and empathetic manner. Show potential customers that you genuinely care about their experiences, and you are committed to providing the best possible service.
6. Share Positive Reviews on Your Website and Social Media
Showcasing positive reviews on your website and social media platforms is an effective way to further promote your business and encourage more reviews. Create a dedicated testimonials page on your website and display selected positive Google reviews. Share snippets of positive reviews on your social media profiles and link them back to your Google My Business page, prompting customers to leave their own reviews. This showcases your business's credibility and encourages others to share their experiences.
7. Embed Google Reviews on Your Website
Embedding Google reviews directly on your website provides potential customers with easy access to authentic reviews. Utilize Google's review embedding feature to showcase a selection of positive reviews directly on your web pages. This reinforces your business's reputation and emphasizes the trust and satisfaction of your previous customers. The convenience of accessing the reviews on your website encourages site visitors to explore your offerings and submit their own reviews.
8. Promote Your Google Review Links
Actively promote your Google review links across various marketing channels to maximize visibility and attract more reviews. Include links to your Google My Business review page in your email marketing campaigns, newsletters, and customer communications. Utilize your social media platforms to share links and dedicated posts encouraging customers to leave reviews. By consistently promoting your review links, you increase the likelihood of customers taking action and leaving reviews.
9. Offer Exceptional Service at Every Touchpoint
Providing exceptional service at every touchpoint is the bedrock of obtaining positive reviews. From the initial customer inquiry to the final purchase and post-sales support, aim to deliver an outstanding customer experience. Train your team to be attentive, empathetic, and responsive to customer needs. By consistently going above and beyond, you'll earn the loyalty of your customers and naturally generate more positive reviews.
10. Monitor and Analyze Your Reviews
Regularly monitor and analyze your Google reviews to gain insights into customer perceptions and identify areas for improvement. Take note of recurring themes in both positive and negative reviews and make necessary adjustments to enhance overall customer satisfaction. Use feedback to refine your business processes, address customer concerns, and continually strive for excellence.
By following these strategies, Central Ohio SEO can help you increase the number and quality of Google reviews for your business. Building a strong online reputation takes time and effort, but with consistent dedication and a focus on exceptional customer service, you can establish trust, boost your search rankings, and attract a growing customer base.