The Power of B2C Video Content
Jun 14, 2022
Blog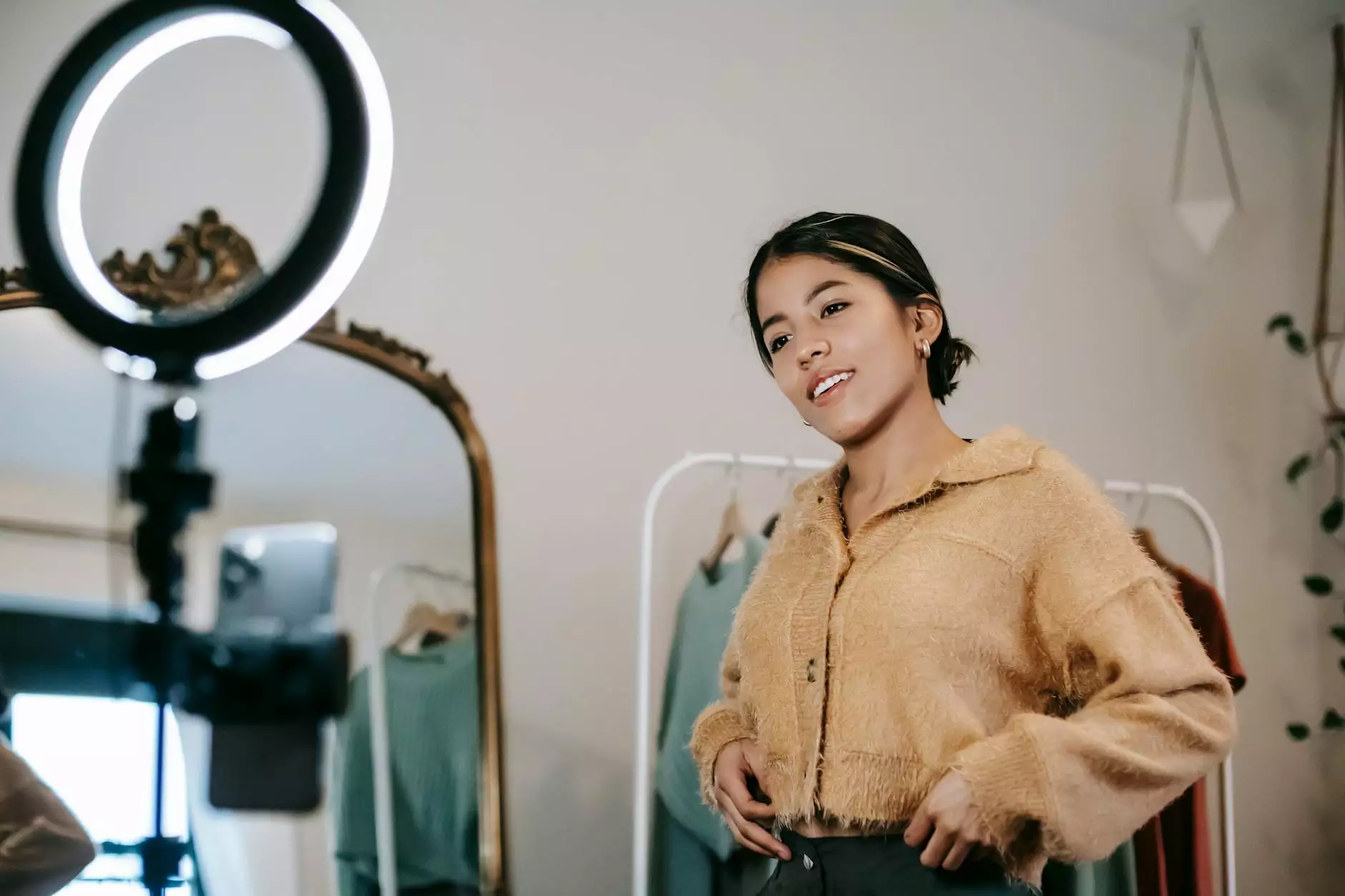 Welcome to Central Ohio SEO's blog post on the power of B2C video content. In today's digital era, businesses have recognized the significance of captivating their target audience through engaging visual content, and video content has emerged as an incredibly effective marketing tool. In this article, we will delve into the crucial aspects of B2C video content and how it can significantly impact your business's online presence and growth.
The Importance of B2C Video Content
In an increasingly competitive online landscape, businesses need to stand out and capture the attention of their target market. B2C video content provides an excellent opportunity to do just that. It allows you to convey your brand's message in a visually appealing and memorable way, making it easier to connect with your audience on a deeper level.
Video content has the unique ability to evoke emotions, entertain, educate, and inspire action. By incorporating videos into your marketing strategy, you can create an immersive experience for your potential customers, leaving a lasting impression that drives engagement and conversions.
Enhancing Brand Visibility and Online Presence
One of the primary goals of any business is to increase its visibility and establish a strong online presence. B2C video content can play a pivotal role in achieving this objective. Search engines, particularly Google, prioritize websites with high-quality, engaging content, including videos.
When you optimize your video content with relevant keywords, metadata, and compelling descriptions, you increase the chances of appearing in search results. This enhanced visibility drives organic traffic to your website, allowing more people to discover your brand and offerings.
Driving Customer Engagement and Conversions
B2C video content has the power to captivate your audience and keep them engaged with your brand. By crafting compelling video narratives, you can create an emotional connection with your viewers, instilling trust and loyalty.
Engaged customers are more likely to interact with your brand, share your content, and ultimately convert into paying customers. Videos can effectively communicate the unique value propositions of your products or services, highlight customer testimonials, or demonstrate the benefits your offerings provide.
Utilizing Diverse Video Formats
The beauty of B2C video content lies in its versatility. There are numerous video formats you can utilize to cater to different stages of the customer journey and meet the specific needs and preferences of your target audience.
Product Demonstrations and Explainer Videos
Product demonstrations and explainer videos are immensely valuable when it comes to showcasing the features, functionality, and benefits of your products or services. By visually demonstrating how your offerings solve your customers' problems, you can effectively communicate the value you bring to the table.
Customer Testimonials and Case Studies
Customer testimonials and case study videos are powerful tools for building credibility and trust. When your satisfied customers endorse your brand, potential customers are more likely to trust you and be influenced to make a purchase. These videos humanize your brand and provide social proof, driving conversions.
Brand Storytelling and Corporate Culture Videos
Brand storytelling and corporate culture videos are a great way to connect with your audience on an emotional level. By highlighting your brand's story, values, and unique qualities, you create a sense of authenticity and establish a lasting impression. These videos allow customers to relate to your brand, fostering stronger brand loyalty.
Optimizing Video Content for SEO
To ensure your B2C video content ranks highly on search engine results pages (SERPs), it's crucial to optimize it for SEO. Here are some essential tips to maximize your video's visibility:
Perform keyword research to identify relevant and high-volume keywords to include in video titles, descriptions, and tags.
Create a captivating thumbnail image that accurately represents your video's content and entices viewers to click.
Prioritize video quality and ensure it aligns with your brand's image and professionalism.
Add accurate and descriptive metadata, including titles, descriptions, and tags.
Transcribe your video content and include relevant keywords in the transcript.
Embed your videos on relevant pages on your website to improve overall site visibility and accessibility.
By implementing these SEO strategies, you can increase the likelihood of your video content ranking higher in search results, driving more traffic and engagement to your website.
Central Ohio SEO - Your B2C Video Content Experts
If you're ready to harness the power of B2C video content to elevate your business, Central Ohio SEO is here to help. With our specialized expertise in the Business and Consumer Services - SEO services category, we offer comprehensive solutions to enhance your online presence through high-quality video content.
Our team of SEO professionals and copywriters understands the intricacies of optimizing video content for maximum impact. We will work closely with you to craft engaging, keyword-rich video scripts, produce visually compelling videos, and optimize them for SEO, ensuring your brand stands out in front of your target audience.
Contact Central Ohio SEO today to embark on a video marketing journey that will drive customer engagement, boost conversions, and solidify your position in the competitive digital landscape. Your business deserves the power of B2C video content, and we're here to make it happen!