A Non-Geek Tour of Essential SEO Web Code
Oct 17, 2020
Blog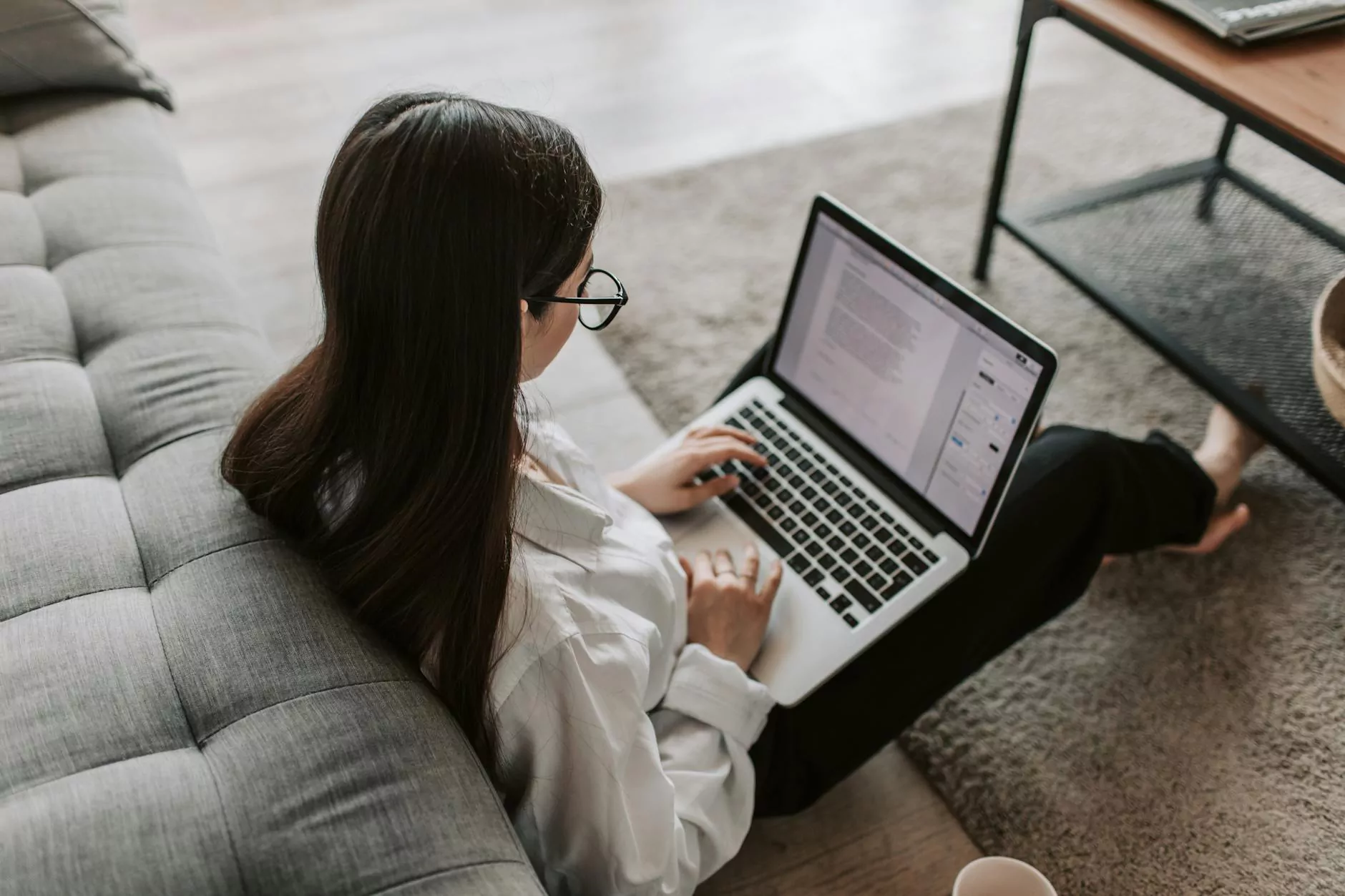 Introduction
Welcome to Central Ohio SEO's comprehensive guide - A Non-Geek Tour of Essential SEO Web Code. In this guide, we will delve into the world of search engine optimization (SEO) and explore how optimizing the source code of your web pages can significantly improve your website's visibility and search engine rankings. With the ever-increasing online competition, it is crucial for businesses to stay ahead and be easily discoverable by their target audience. By implementing effective SEO strategies, you can boost organic traffic, generate leads, and increase conversions.
Understanding the Importance of SEO
SEO plays a pivotal role in driving organic traffic to your website. When users search for specific keywords or phrases on search engines like Google, Bing, or Yahoo, they are more likely to visit websites that rank higher in the search engine results pages (SERPs). By optimizing your website's code, you can enhance its relevance and search engine visibility, thereby increasing the chances of ranking higher and attracting more potential customers or clients.
The Significance of Source Code Optimization
Source code optimization involves fine-tuning the underlying HTML, CSS, and JavaScript code of your website to make it more search engine-friendly. While content is vital, search engines rely on code to understand the structure, relevance, and context of your web pages. Therefore, it is essential to optimize your code to provide search engines with accurate information about your website and its content.
Keyword Research and Implementation
One of the fundamental aspects of SEO is keyword research. Keyword research allows you to identify the terms and phrases your target audience is using to find businesses or services like yours. By conducting thorough keyword research, you can uncover valuable insights and identify high-potential keywords to incorporate into your website's HTML code.
Title Tags
The tag is one of the essential HTML elements for SEO. It is the main title that appears in search engine results and browser tabs. Including relevant keywords in your tags can significantly impact your website's rankings. However, it is crucial to ensure that your title tags remain concise, compelling, and accurately reflect the content of each web page.
Meta Description Tags
The tag provides a brief summary of your webpage in search engine result snippets. While meta descriptions do not directly affect rankings, they play a critical role in enticing users to click through to your website. Craft engaging and keyword-rich meta descriptions to increase the chances of attracting relevant traffic and potentially outrank your competitors.
HTML Headings
HTML headings, indicated by to tags, help structure your content and highlight important sections. Search engines often use headings to understand the hierarchy and relevance of the information on your web pages. By using keyword-rich headings, you can provide search engines and users with a clear understanding of the content on your page. Remember to use tags for the main heading and utilize subsequent headings to divide your content into logical sections.
HTML Paragraphs
When optimizing your web pages for better search engine rankings, it is crucial to focus on creating engaging and informative content. Break your content into paragraphs using tags, providing a logical flow of information. Incorporate relevant keywords naturally within your paragraphs to boost their visibility to search engines. Aim to provide comprehensive and detailed explanations that address your target audience's needs and queries.
HTML Lists
(unordered) and
(ordered) HTML tags offer an effective way to present information in a readable and structured format. Utilize bullet points or numbered lists to highlight key points, features, or benefits. This not only improves readability for users but also helps search engines understand the importance and relevance of the listed items. Ensure that your lists include essential keywords to enhance their visibility to search engines.
HTML Text Formatting
HTML provides various tags to format and emphasize specific elements of your content. Utilize tags to highlight important keywords or phrases. Furthermore, you can use tags to italicize or emphasize certain words or phrases. By strategically using these formatting tags, you can draw attention to your website's most valuable information and improve its visibility to search engines.
Conclusion
Optimizing the source code of your web pages is a critical component of effective SEO. By following the best practices outlined in this guide, you can improve your website's search engine visibility, outrank your competitors, and attract a larger organic audience. Remember to conduct thorough keyword research, optimize your title and meta description tags, structure your content using HTML headings and paragraphs, utilize HTML lists, and utilize text formatting tags appropriately. Implementing these strategies will help you enhance your website's visibility, drive more organic traffic, and ultimately achieve your business goals.