The 8 Best Chrome Extensions for Content Writers
Jan 6, 2022
Blog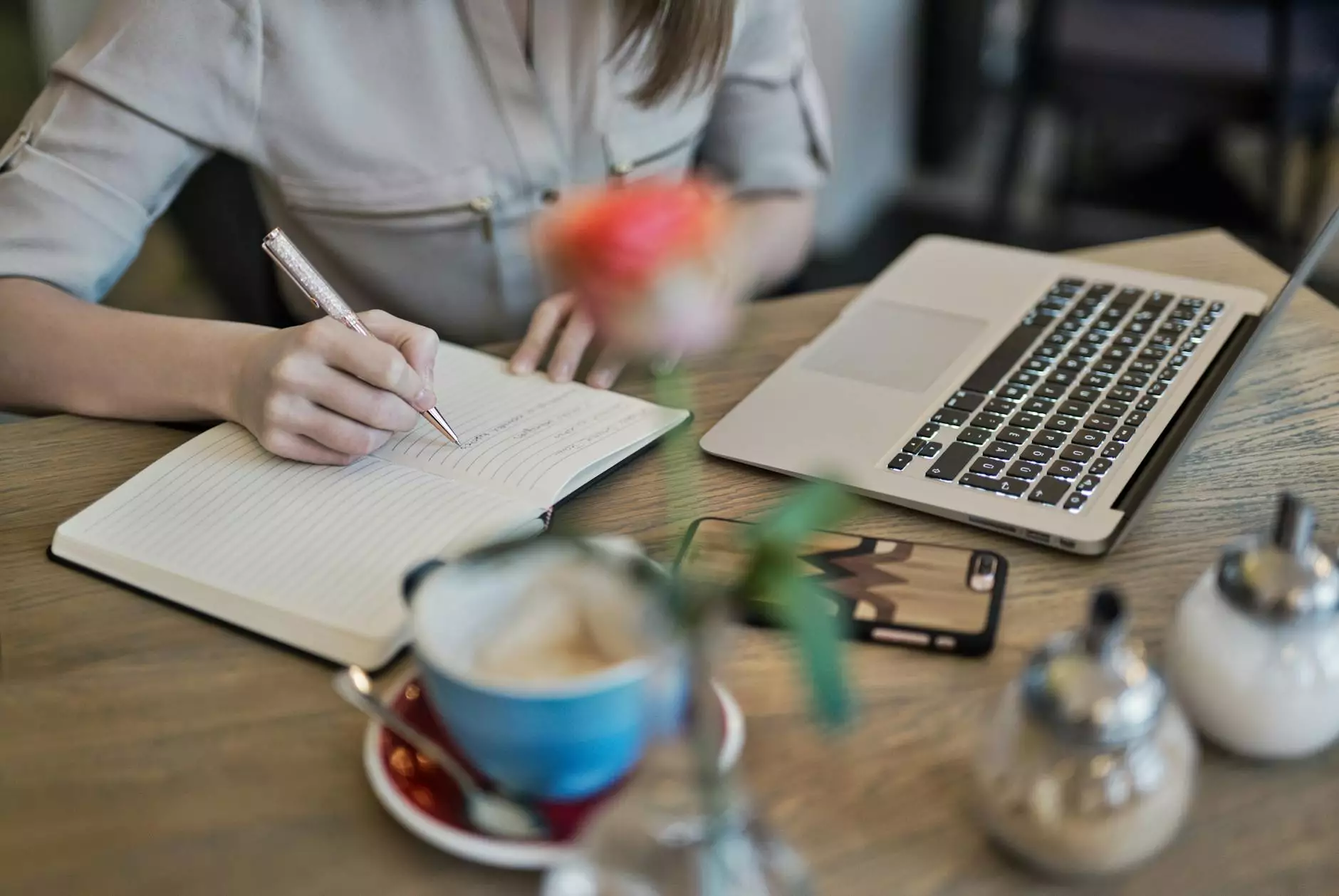 Introduction
Welcome to Central Ohio SEO, your trusted partner in providing exceptional SEO services. In this article, we will explore the eight best Chrome extensions that every content writer should have in their toolbox. These extensions will not only boost your productivity but also improve the quality of your content, helping you outrank competitors in the ever-competitive digital landscape.
1. Grammarly
In the digital age, compelling and error-free content is essential to engage and retain readers. Grammarly, a widely renowned Chrome extension, acts as your personal writing assistant. Its advanced algorithms detect grammar, punctuation, and spelling mistakes, ensuring your content remains polished and professional. With Grammarly, you can craft compelling articles, blog posts, and product descriptions with confidence.
2. Keyword Surfer
Keyword Surfer is an invaluable tool for content writers striving for better search engine rankings. This extension provides keyword insights within the search results page, enabling you to understand the search volume and competition for specific keywords. By incorporating high-ranking keywords strategically, you can improve your on-page SEO and increase the visibility of your content.
3. MozBar
MozBar offers a comprehensive suite of SEO tools accessible directly from your Chrome browser. With MozBar, you can evaluate the domain authority and page authority of websites, analyze keyword difficulty, and discover link opportunities. By utilizing these features, you can perform in-depth competitor research and make data-driven decisions to optimize your content strategy.
4. Evernote Web Clipper
Content writers often come across valuable information and sources during their research. Evernote Web Clipper allows you to save articles, web pages, and screenshots directly into your Evernote account with a single click. This extension helps you organize and consolidate your research materials, making it easier to develop well-informed and comprehensive content.
5. Buzzsumo
Buzzsumo is a content analysis tool that provides deep insights into popular topics and trends. By entering a topic or keyword, Buzzsumo displays the most shared articles across various social media platforms. This information allows content writers to create highly engaging and shareable content, increasing the chances of gaining backlinks and boosting organic traffic.
6. SEOquake
SEOquake empowers content writers by providing an extensive range of SEO metrics directly in the search engine results page. Instantly access vital information such as the number of indexed pages, backlinks, and social shares for any webpage. This extension enables you to analyze your competitors' performance and optimize your own content based on proven SEO strategies.
7. CoSchedule Headline Analyzer
The CoSchedule Headline Analyzer helps content writers craft captivating headlines that drive organic traffic and encourage clicks. This tool evaluates the emotional impact, readability, and overall effectiveness of your headlines. By utilizing this extension, you can create compelling headlines that resonate with your target audience, improving engagement and click-through rates.
8. Google Trends
Google Trends is an indispensable tool for content writers seeking to identify trending topics and seasonal interests. This extension allows you to explore the popularity of specific search terms over time, enabling you to tailor your content strategy accordingly. By leveraging the power of Google Trends, you can create timely and highly relevant content that captures the interest of your target audience.
Conclusion
As a content writer, your creativity and expertise are crucial to producing exceptional content. However, the right Chrome extensions can significantly enhance your writing process and improve your chances of ranking higher on search engine result pages. Incorporate these eight best Chrome extensions into your workflow, and witness the transformation in your productivity and content quality. At Central Ohio SEO, we are passionate about helping businesses achieve online success through effective SEO strategies. Contact us today for top-notch SEO services tailored to your business needs.