Best NFC Payments Apps for Android and iOS
Jul 18, 2022
Blog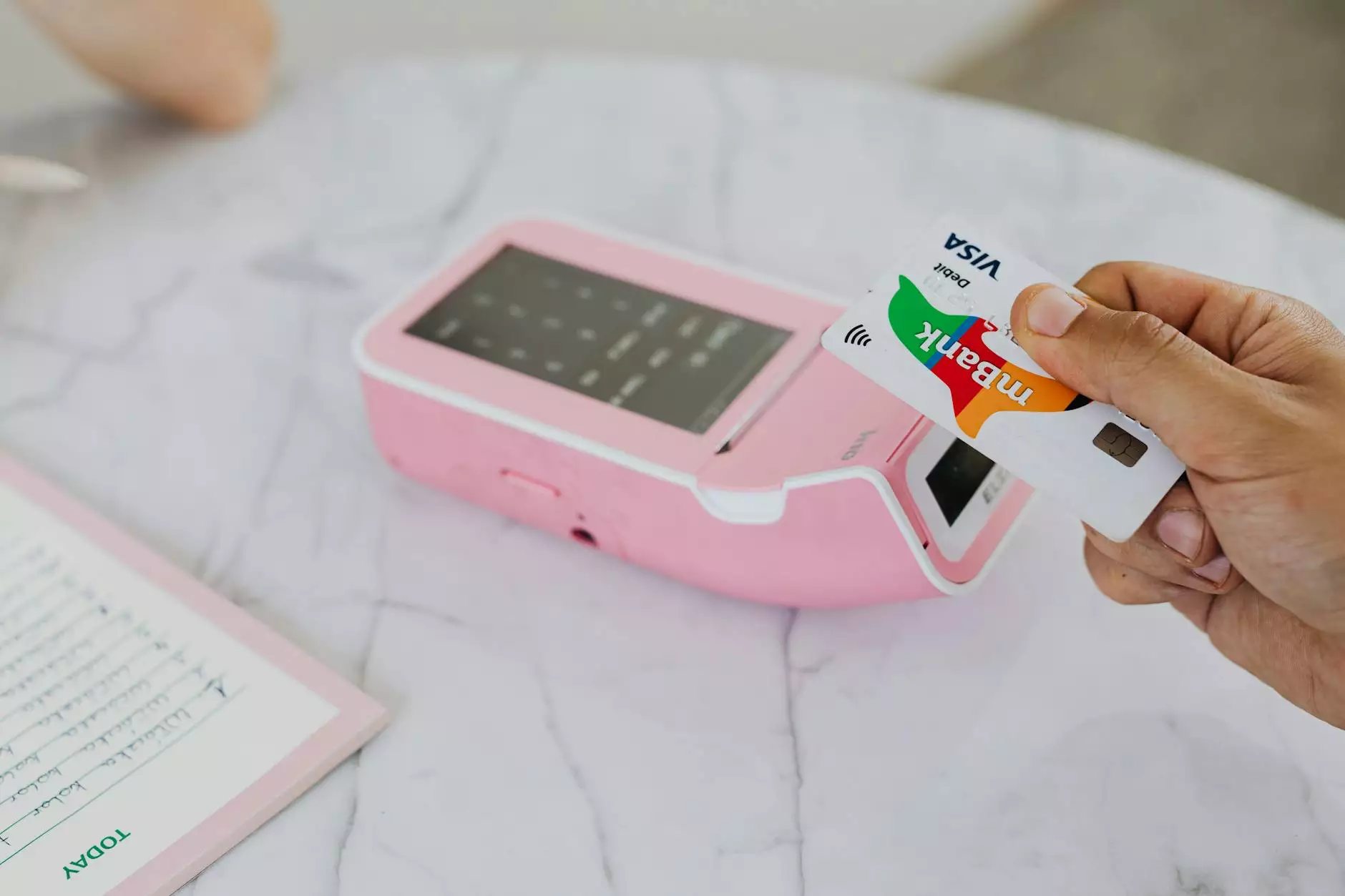 Introduction to NFC Payments Apps
NFC (Near Field Communication) technology has revolutionized the way we make payments using our smartphones. With a simple tap, you can securely complete transactions without the need for physical cards or cash. The convenience and speed of NFC payments have made it an essential feature for both Android and iOS devices.
Why Choose NFC Payments?
NFC payments offer numerous benefits for both businesses and consumers. Firstly, they provide a faster, more efficient alternative to traditional payment methods. With just a quick tap, you can pay for goods and services, enhancing the overall customer experience. Additionally, NFC payments are highly secure, utilizing encryption technology to protect your sensitive financial information.
Top NFC Payments Apps for Android and iOS
1. Google Pay
Google Pay is a leading NFC payment app that offers seamless integration with Android devices. It allows users to link their credit or debit card information and complete transactions with a simple tap. With Google Pay, you can easily make payments in-store, in-app, and online, making it a versatile and convenient option.
2. Apple Pay
Apple Pay is Apple's counterpart to Google Pay, enabling NFC payments on iOS devices. Users can securely add their payment cards to Apple Wallet and use their iPhones or Apple Watches to complete transactions. With advanced security features like Face ID or Touch ID, Apple Pay ensures secure and hassle-free payments.
3. Samsung Pay
Samsung Pay is exclusive to Samsung devices and offers NFC, Magnetic Secure Transmission (MST), and QR code payment options. This means you can use Samsung Pay even on older card terminals that only support magnetic stripe cards. This versatility makes Samsung Pay a popular choice among Android users.
4. PayPal
PayPal is a well-known global online payment system that also supports NFC payments. By linking your PayPal account to your Android or iOS device, you can make seamless NFC transactions. PayPal's strong reputation for security and buyer protection makes it a reliable choice for online and in-store purchases.
5. Venmo
Venmo is a popular mobile payment service that allows users to send and receive money easily. While primarily known for peer-to-peer transactions, Venmo has introduced NFC capabilities that enable in-store payments. With Venmo, split bills, pay friends, and make purchases effortlessly with your smartphone.
Additional NFC Payment Apps Worth Considering
6. Square Cash App
Square Cash App is a versatile mobile payment platform that supports NFC payments. Whether you need to pay friends, make business transactions, or shop online, Square Cash App offers a user-friendly interface and secure NFC capabilities, ensuring a smooth payment experience.
7. Huawei Wallet
Huawei Wallet is an NFC payment app designed exclusively for Huawei devices. It allows users to securely store their payment cards and make convenient contactless payments. With Huawei's commitment to innovation, their NFC payment app continues to improve and offer new features.
Conclusion
When it comes to NFC payments, there is no shortage of fantastic options for Android and iOS users. The apps mentioned here, such as Google Pay, Apple Pay, Samsung Pay, PayPal, Venmo, Square Cash App, and Huawei Wallet, provide secure and convenient ways to make payments using your smartphone. Whether you're looking for versatility, brand compatibility, or specific features, these NFC payment apps have got you covered. Make your life easier and embrace the future of payment technology with these top NFC payment apps for Android and iOS.