Welcome to Greg McNeil's Page - Author at 216digital
Jan 31, 2022
Blog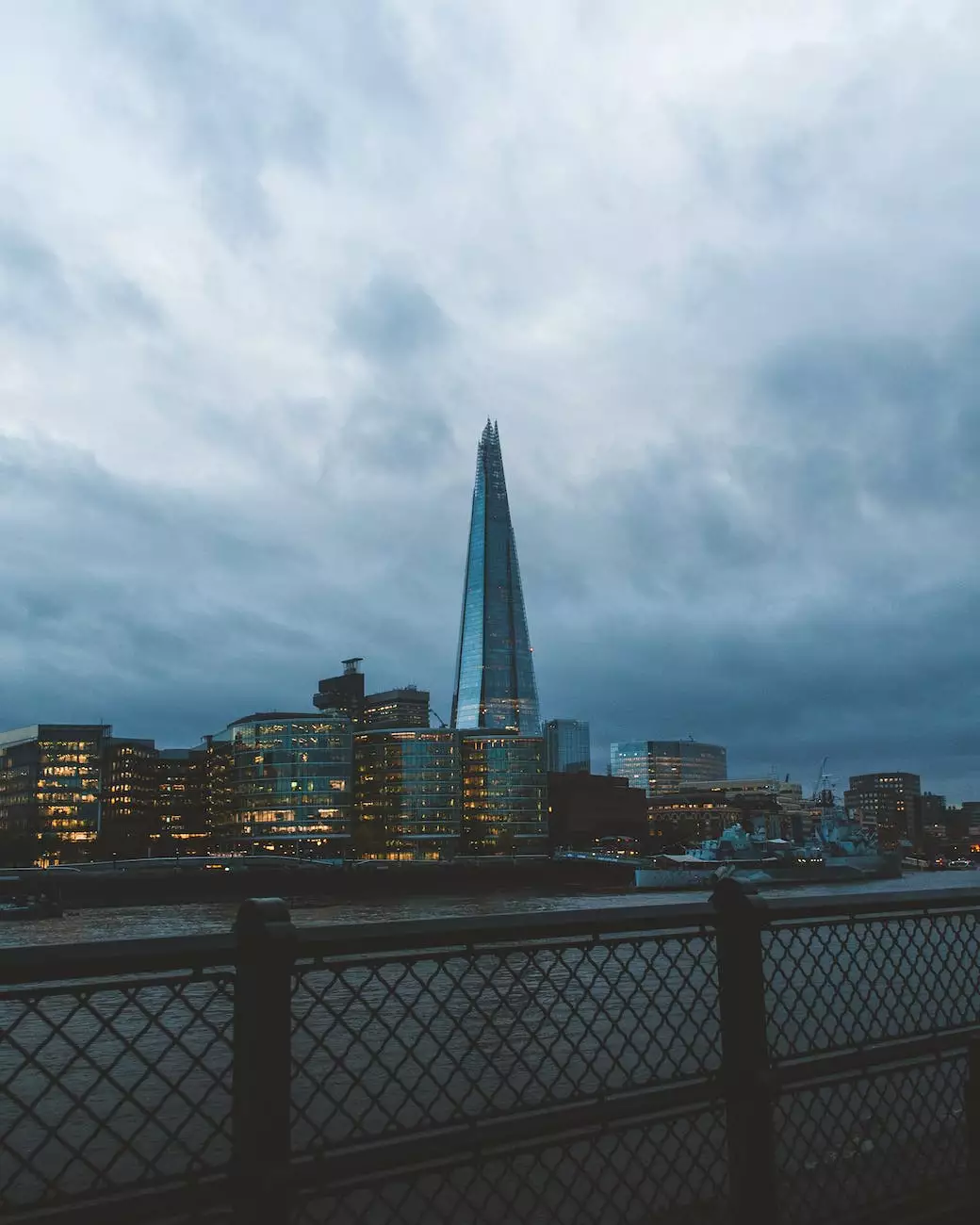 Central Ohio SEO is proud to present the expertise of Greg McNeil, an esteemed author and a leading figure in the SEO industry. With years of experience, Greg possesses an unparalleled proficiency in implementing successful search engine optimization strategies to help businesses thrive in the online landscape. In this comprehensive page, we will delve into Greg's insights, his accomplishments, and how his contributions have made a lasting impact in the realm of SEO.
Unveiling the Expertise of Greg McNeil
Greg McNeil is a renowned author and an integral member of the esteemed team at 216digital, a premier digital marketing agency based in Central Ohio. His extensive knowledge and exceptional skills have positioned him as a go-to expert in the field of search engine optimization.
The Journey to Excellence
Greg embarked on his journey to become an SEO authority at a young age. As technology rapidly advanced, he recognized the immense potential of the internet and its impact on businesses. Greg's insatiable curiosity and passion for helping others drove him to immerse himself in the world of digital marketing, specifically specializing in search engine optimization.
Unparalleled Industry Experience
With over a decade of experience in the ever-evolving SEO landscape, Greg has honed his expertise and developed a keen understanding of search algorithms. His ability to adapt to industry changes and stay ahead of trends has enabled him to consistently deliver outstanding results for clients across various sectors.
Insights and Innovations
Greg McNeil's dedication to his craft has led him to develop innovative strategies to maximize organic visibility and generate substantial revenue growth for businesses. His deep understanding of search engine algorithms, coupled with his analytical skills, allows him to identify opportunities and tailor custom SEO solutions.
Advanced Keyword Research
One of Greg's core strengths lies in his ability to conduct in-depth keyword research. By identifying high-impact keywords and long-tail phrases, Greg empowers businesses to target specific audiences and outrank competitors on search engine results pages. With his guidance, clients gain a competitive edge in their niche markets.
Technical SEO Excellence
Greg's expertise extends beyond keyword research. His thorough grasp of technical SEO ensures that websites are optimized for search engines from the ground up. From website architecture and meta tags to XML sitemaps and page load speed optimization, Greg leaves no stone unturned in maximizing a website's search visibility.
Greg McNeil's Contributions
Greg's knowledge is not limited to the realm of SEO strategies; he is also passionate about sharing his insights with others. Through his extensive contributions to the industry, aspiring digital marketers and business owners alike have benefited from his thought-provoking articles, tutorials, and speaking engagements.
Published Works
Greg's wealth of information can be found in numerous well-respected publications. His articles cover a wide range of topics, providing valuable insights and actionable strategies for achieving SEO success. Whether it's decoding search algorithms or unraveling the mysteries of on-page optimization, Greg's published works offer guidance to all those seeking to strengthen their online presence.
Training and Workshops
In addition to his writing endeavors, Greg also conducts comprehensive SEO training sessions and workshops. By sharing his expertise in an engaging and interactive setting, he equips attendees with the knowledge and skills required to implement effective SEO strategies. These workshops have received rave reviews for their ability to demystify complex concepts and inspire attendees to take their digital marketing efforts to new heights.
Central Ohio SEO: Unleashing Your Potential
As a key member of the Central Ohio SEO team, Greg McNeil is dedicated to helping businesses unlock their true online potential. Our SEO services revolve around cutting-edge strategies, tailored to your specific industry and target audience.
Customized Approach
We understand that every business has unique requirements and goals. That's why our team of experts, led by Greg, takes a personalized approach to SEO. We delve deep into your business niche, conduct thorough competitor analysis, and craft a customized SEO strategy designed to elevate your online presence and drive organic traffic.
Transparent Reporting
At Central Ohio SEO, we believe in maintaining complete transparency with our clients. Throughout the optimization process, we provide comprehensive reports and analytics, so you can track the progress of your SEO campaign. We ensure you have a clear understanding of the strategies employed and the impact on your website's organic visibility and keyword rankings.
Results-Driven Success
Ultimately, our primary focus is achieving tangible results for your business. Under Greg's guidance, our team of SEO specialists employ white-hat techniques and stay updated with the latest industry trends to ensure your website is primed for success. By driving targeted organic traffic to your site, we aim to increase conversions and strengthen your brand's online presence.
Take Your Business to New Heights with Greg McNeil and Central Ohio SEO
Central Ohio SEO, in collaboration with Greg McNeil, is committed to helping businesses navigate the complex world of search engine optimization. From customized strategies to unrivaled expertise, we empower you to reach new heights in the digital landscape. Contact us today to discuss how we can elevate your online presence and drive sustainable growth.