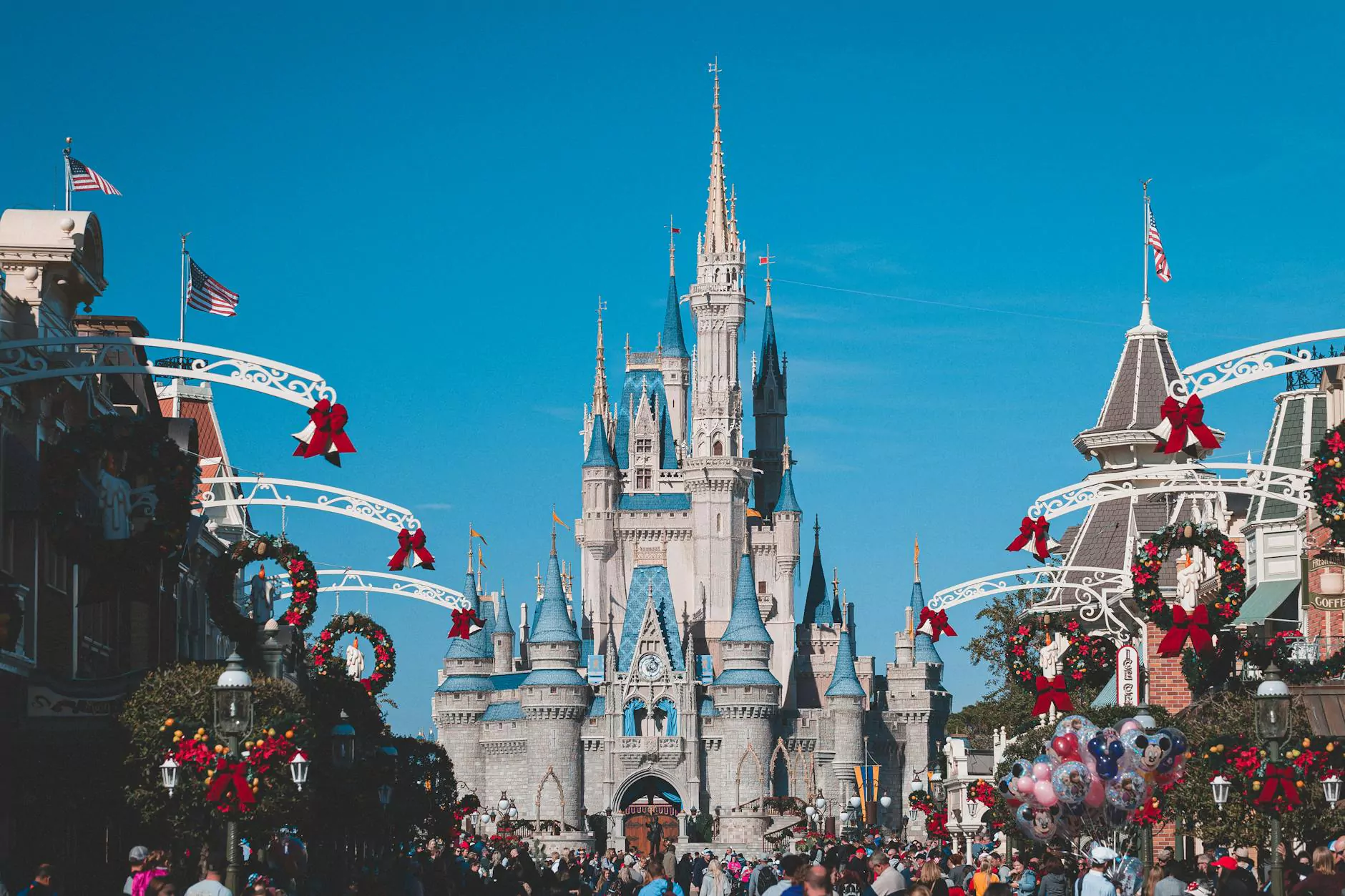 Transform Your Online Presence with Professional Website Design Services
When it comes to establishing a strong online presence, an effective, visually appealing, and user-friendly website is essential. Central Ohio SEO, a leading provider of SEO services in the Business and Consumer Services category, understands the significance of a well-designed website and offers top-notch website design solutions for businesses in Toledo, OH and Orlando, FL.
Why Choose Central Ohio SEO for Website Design?
At Central Ohio SEO, we pride ourselves on offering high-end website design services that are tailored to your specific business needs. Our team of expert web designers possesses a deep understanding of the latest web design trends and technologies, ensuring that your website stands out from the competition.
Here's why we are the preferred choice for website design in Toledo, OH and Orlando, FL:
Custom Design: We create unique, visually stunning websites that align with your brand identity and business objectives. Our custom designs will captivate your audience and leave a lasting impression.
User-Friendly Experience: Our web designs are carefully crafted to offer a seamless user experience, ensuring that visitors can easily navigate through your website and find the information they need.
Mobile Responsiveness: In today's mobile-driven world, having a website that is optimized for mobile devices is crucial. Our designs are fully responsive, guaranteeing a flawless experience across all screen sizes.
Search Engine Optimization: When developing your website, we implement SEO best practices to ensure that it is search engine friendly. This helps improve your online visibility and attract organic traffic.
Conversion Optimization: Our web designs are focused on converting visitors into customers. We strategically place call-to-action buttons, optimize page load speeds, and create intuitive layouts to maximize conversion rates.
Integration and Functionality: We can integrate various functionalities into your website, such as e-commerce platforms, booking systems, contact forms, and more, to enhance user engagement and streamline business operations.
Ongoing Support: Our commitment to your success extends beyond the initial design stage. We provide ongoing maintenance, updates, and support to ensure that your website remains secure, up-to-date, and optimized.
A Comprehensive Approach to Website Design
At Central Ohio SEO, we follow a comprehensive approach to website design that encompasses various elements to deliver a holistic solution:
Thorough Consultation: We begin by understanding your business goals, target audience, and design preferences. This allows us to create a website that aligns perfectly with your brand and objectives.
Strategic Planning: Our team devises a well-defined plan, outlining the website's structure, layout, and functionalities. This ensures a smooth development process.
Visual Design: Our talented designers transform your vision into visually stunning designs, incorporating your brand elements, color schemes, and imagery to create a compelling aesthetic.
Content Creation: Our skilled copywriters craft engaging, keyword-rich content that resonates with your target audience and supports your SEO efforts.
Development: Our experienced developers bring the design and content to life by coding a functional and user-friendly website. We prioritize accessibility, page speed, and SEO-friendly elements during development.
Testing and Quality Assurance: We conduct comprehensive testing to ensure that your website functions flawlessly across multiple browsers, devices, and screen sizes. This includes checking for usability, responsiveness, and performance.
Launch and Optimization: Once the testing phase is complete, we launch your website, making it accessible to your audience. We continue to monitor its performance and make necessary adjustments to improve its effectiveness.
Contact Us Today for Professional Website Design Services
If you're looking to enhance your online presence and make a strong impression on your target audience, Central Ohio SEO is here to help. With our exceptional website design services in Toledo, OH and Orlando, FL, we can create a stunning, user-centric website that drives traffic, engagement, and conversions for your business.
Don't let your competitors outshine you online. Contact us today to learn more about our website design capabilities and how we can help you stand out in the digital landscape!