Custom Software Development
Jan 7, 2021
Services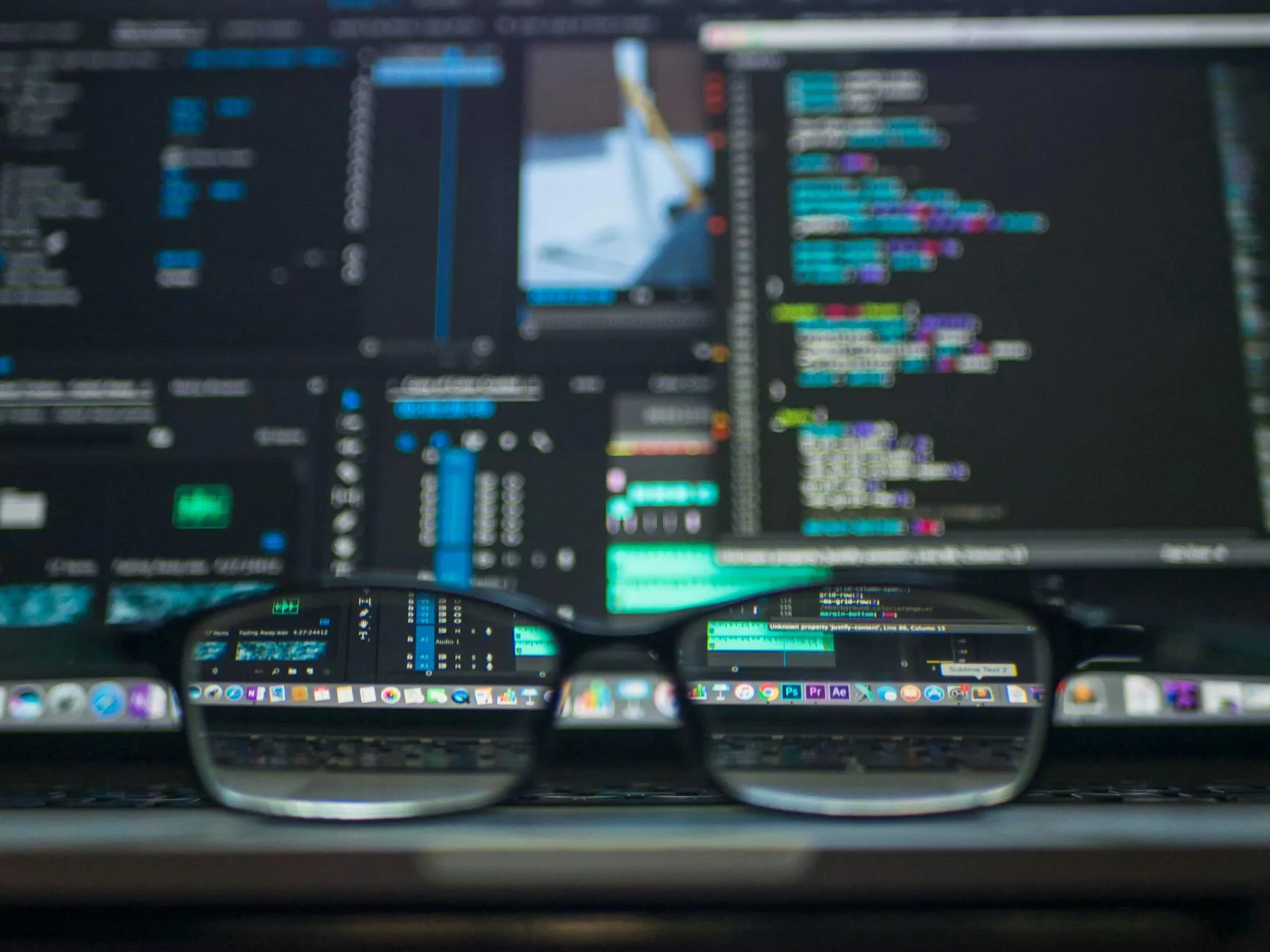 Achieve Your Business Goals with Custom Software Solutions
In today's competitive market, businesses need to stay ahead of the curve to thrive. Custom software development can give your company a unique competitive advantage by streamlining processes, improving efficiency, and enhancing customer experience. At Central Ohio SEO, we specialize in providing top-notch custom software solutions for businesses in various industries.
Why Choose Central Ohio SEO for Custom Software Development?
When it comes to custom software development, Central Ohio SEO stands out from the crowd. Our team consists of highly skilled developers and engineers who have years of experience in creating tailor-made software solutions. We take the time to understand your business goals, challenges, and requirements to deliver software that aligns perfectly with your needs.
Comprehensive Analysis and Planning
At Central Ohio SEO, we believe in a systematic approach to custom software development. We start by conducting a thorough analysis of your business processes and identifying areas where software can make a significant impact. Our team then works closely with you to create a detailed plan that outlines the development milestones, timeline, and expected outcomes.
High-Quality Development Process
We follow industry best practices and use the latest technologies to ensure the development of high-quality software solutions. Our developers are experts in various programming languages and frameworks, allowing us to build tailor-made applications that are reliable, scalable, and secure.
User-Friendly Interfaces
We understand the importance of user experience in software applications. Our team of designers collaborates closely with our developers to create intuitive and user-friendly interfaces. We focus on making your software efficient and easy to use, ensuring that your employees and customers can navigate it effortlessly.
Continuous Support and Maintenance
Our commitment doesn't end with software delivery. We provide ongoing support and maintenance services to ensure that your custom software runs smoothly and efficiently. Our team is available to address any issues, perform updates, and make enhancements as your business evolves.
Custom Software Development Process
Our custom software development process is designed to deliver the best results for your business:
Requirements Gathering: We start by understanding your business goals, target audience, and specific software requirements.
Design and Prototyping: Our designers create mockups and prototypes to visualize the software's look and feel before final development.
Development and Testing: Our experienced developers write clean code, ensuring bug-free functionality, and conduct rigorous testing to ensure software quality.
Deployment: We assist you in deploying and integrating the software seamlessly into your existing systems.
Ongoing Support: Our team is available to provide post-deployment support, updates, and maintenance whenever you need it.
Industries We Serve
Our custom software solutions cater to a wide range of industries:
Healthcare
Finance and Banking
Retail and E-commerce
Manufacturing and Logistics
Education
Real Estate
Travel and Hospitality
Contact Central Ohio SEO for Custom Software Development
If you're ready to elevate your business operations with customized software, Central Ohio SEO is here to help. Our team of experts is passionate about leveraging technology to drive business success. Contact us today for a free consultation and let us create a custom software solution that propels your business forward.