Getting Started with Conversational Marketing
Oct 9, 2018
Marketing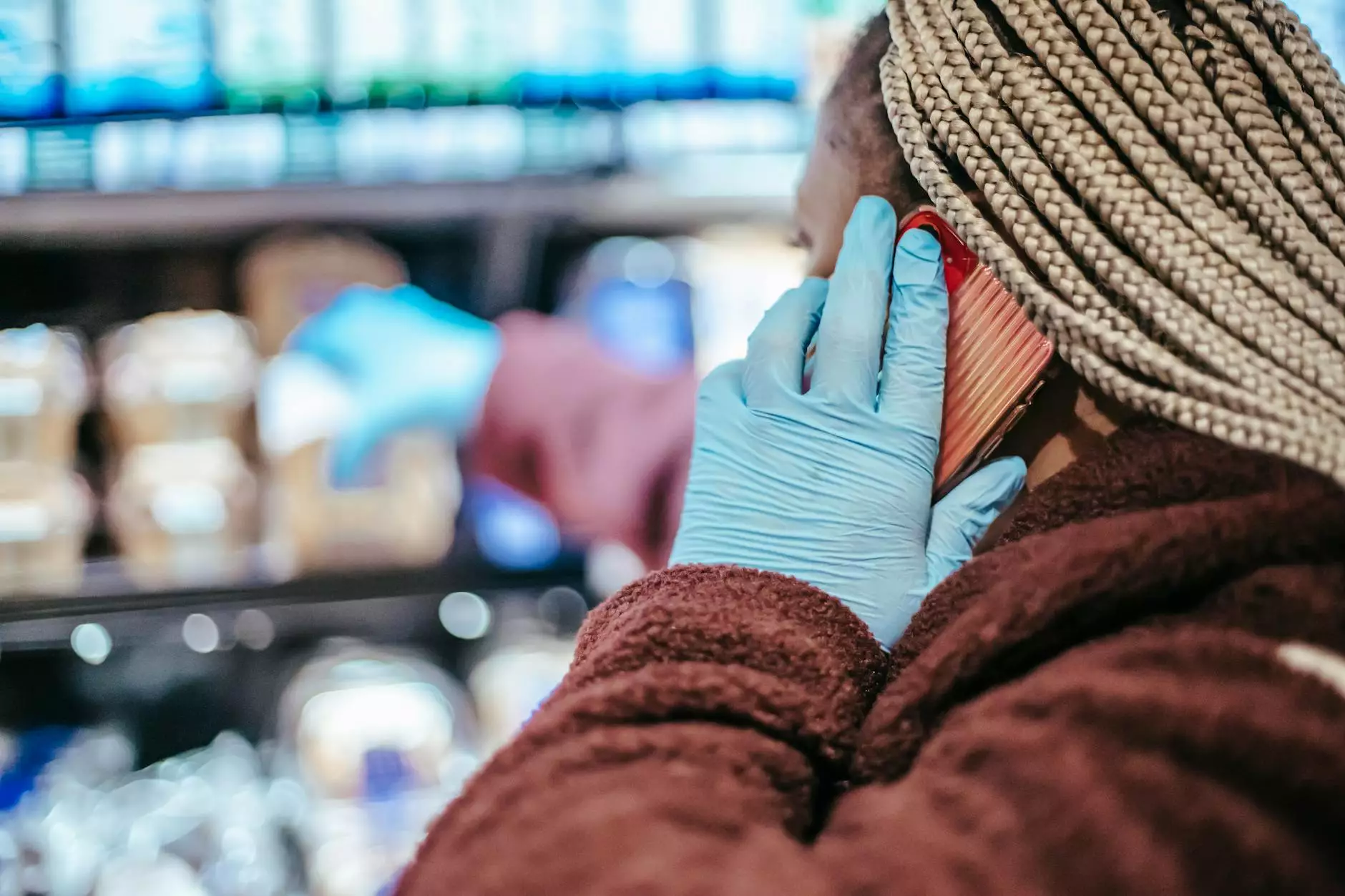 What is Conversational Marketing?
Conversational Marketing is a revolutionary approach to engaging with customers in real-time, personalized conversations. It leverages the power of artificial intelligence and chatbots to create interactive experiences that mimic human-like interactions.
Why Conversational Marketing Matters
In today's digital age, where competition is fierce and online users have limited attention spans, traditional marketing methods may not be as effective as they once were. Conversational marketing offers a more personalized and engaging way to connect with your target audience, build trust, and drive meaningful conversions.
The Benefits of Conversational Marketing
1. Enhanced User Experience: Conversational marketing allows businesses to provide instant assistance, answer queries, and address concerns in real-time, providing a seamless and satisfying user experience.
2. Improved Lead Generation: By engaging users in relevant conversations, conversational marketing helps identify and qualify potential leads, enhancing your lead generation efforts.
3. Increased Sales Conversions: By nurturing prospects through personalized conversations, you can guide them towards making informed purchase decisions, ultimately leading to higher sales conversions.
4. Better Customer Insights: Conversations with customers provide valuable insights into their preferences, pain points, and expectations, enabling businesses to refine their products or services to better meet customer needs.
5. Competitive Advantage: By implementing conversational marketing strategies, you can differentiate your business from competitors, stand out in the market, and establish yourself as an authority in your industry.
How to Get Started with Conversational Marketing
1. Define Your Goals and Target Audience
Before diving into conversational marketing, it's crucial to have a clear understanding of your goals and target audience. Define what you aim to achieve through conversational marketing and identify the specific demographics, preferences, and pain points of your target audience.
2. Choose the Right Platforms and Tools
There are various platforms and tools available that can help you implement conversational marketing effectively. Whether it's using chatbots on your website, integrating with messaging apps, or leveraging social media platforms, choose the ones that align with your business goals and target audience preferences.
3. Develop a Conversational Strategy
Creating a comprehensive conversational strategy is key to success. Determine the tone, style, and language that resonates with your target audience. Map out potential conversational scenarios and craft engaging scripts that provide value and foster meaningful interactions.
4. Implement Chatbots and AI
Chatbots and AI technology play a vital role in executing conversational marketing strategies. Invest in chatbot development to automate conversations and ensure 24/7 availability. Utilize AI to analyze user data, personalize interactions, and continuously improve the conversational experience.
5. Monitor and Analyze Performance
Regularly monitor and analyze the performance of your conversational marketing efforts. Track metrics such as engagement rates, conversion rates, and customer satisfaction scores. Use this data to optimize your strategy, identify areas of improvement, and drive better results.
Take Your Marketing to the Next Level with Central Ohio SEO
At Central Ohio SEO, we specialize in providing top-notch SEO services to businesses in the business and consumer services industry. With our in-depth knowledge and expertise in conversational marketing, we can help you outrank your competitors and maximize your online presence.
Our team of experienced SEO professionals understands the nuances of conversational marketing and can tailor a strategy that fits your unique business requirements.
Why Choose Central Ohio SEO?
1. Proven Track Record: We have a successful track record of delivering exceptional results for our clients, helping them achieve higher search engine rankings and increased organic traffic.
2. Expert Team: Our team consists of skilled SEO specialists, copywriters, and web developers who stay updated with the latest industry trends and best practices, ensuring you receive the highest quality service.
3. Customized Approach: We understand that every business is unique, and we take a tailored approach to meet your specific goals and requirements. We work closely with you to develop a comprehensive strategy that aligns with your brand identity and objectives.
4. Transparent Reporting: We believe in transparency and provide detailed reports on the progress and performance of your conversational marketing initiatives. You can track your website's growth and the impact of our services on your business.
5. Exceptional Customer Support: Our team is always available to answer your queries, provide guidance, and address any concerns you may have. We value our clients and strive for their utmost satisfaction.
Contact Central Ohio SEO Today!
If you're ready to take your business to new heights with conversational marketing, contact Central Ohio SEO today. Our dedicated team is eager to assist you in implementing effective strategies that will enhance your online presence and drive tangible results.
Don't miss out on the opportunity to connect with your customers on a whole new level. Get started with conversational marketing with Central Ohio SEO today!